Product Spotlight: Mobile Self-Checkout featuring the MP7000 Scanner Scale
All the Pieces Come Together
Optical Phusion's Mobile Self-Checkout Station has all the benefits of other self-checkout solutions with the added flexibility of mobility and significant cost savings vs permanent self-checkout lanes! This solution is custom-built by the experienced pros at OPI with industry-leading components from Zebra Technologies and other partners. These individual pieces come together in a solution that allows you to bust lines and keep your customers happy!
MP7000 GROCERY SCANNER SCALE
With a next generation multi-plane 1D/2D bioptic imager, Zebra's MP7000 Scanner Scale is loaded with features that take scanning performance and simplicity to the next level for faster-than-ever self-checkout, increased Point-of-Sale (POS) throughput — and a better shopping experience.
Interested in more Point-of-Sale solutions from OPI and Zebra? 'Checkout' this flyer featuring a bundle of Zebra devices that together form an end-to-end solution that keeps lines moving and drives results.
OPI and Zebra 2021 Retail Technology Solutions Flipbook
Explore the latest retail technology solutions from OPI and Zebra. The 2021 Retail Solutions flipbook features retail ready solutions to elevate the customer experience and drive profits with a smarter retail operation.
From Inventory Management and Order Fulfillment to Associate Enablement and Customer Service, find out how you can put the power of next-generation retail solutions to work for your business!
Introducing DuraScriptRx Pharmacy Labeling Solution


Can your pharmacy vial labels withstand daily handling and exposure to products such as hand lotions without fading or smudging?
Optical Phusion, Inc. partnered with Zebra Technologies to develop DuraScriptRx, a robust Pharmacy vial label solution. This solution enables your pharmacy labels to last much longer than ordinary standard labels and processes without fading or smudging.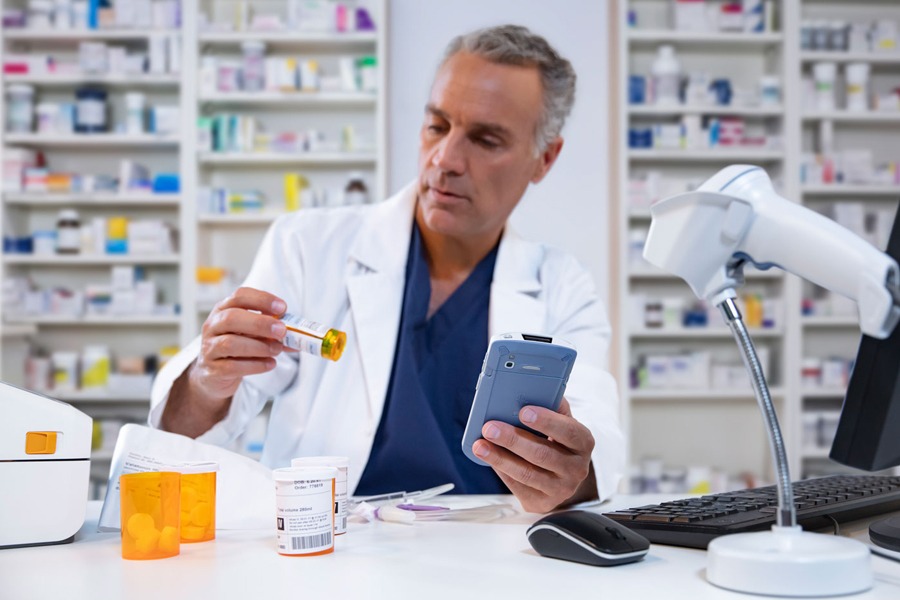 This pharmacy vial label solution offers superior durability above and beyond the competition. View our datasheet for more information.
OPI Featured in CIO Outlook as a Top Ten Kiosk Solution Provider
View Previous OPI Quarterly Newsletters