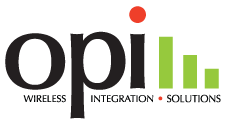 Optical Phusion, Inc.
Q3 2021 Newsletter
OPI to Attend NextPoint – October 17-20, 2021
Optical Phusion, Inc. (OPI) will be attending the 2021 Nextpoint Conference from Sunday, Oct 17, 2021 through Wednesday, Oct 20, 2021 in Phoenix, AZ. At the conference, OPI will have a presentation table for our featured solutions and hardware, and a one-on-one booth and presentation Board Room to schedule meetings. We hope to see you there!
 Click & Collect Solutions with Last-Mile Lockers

Together with our partners, Zebra Technologies and Strongpoint, OPI offers industry-leading Click & Collect technology and solutions. OPI can help implement an exceptionally efficient order picking system, or optimize your existing one, and create the ideal last-mile solution for your store, including our customized Smart Locker Solutions.
OPI Order Picking Solutions
The order picking process is a part of a click and collect solution that customers may never see, but an efficient picking solution is key to any successful BOPIS system. Together with our partner, Strongpoint, OPI offers an exceptionally efficient, adeptly accurate and swiftly scalable order picking solution!
OPI Last-Mile Locker Solutions
As the exclusive North-American partner of Strongpoint Retail Technology, OPI offers fully customized, modular Last-mile Smart Locker Solutions, the quickest and most convenient option for both your customers and staff.
Free eBook:

 

"The Next Generation of Click and Collect"
If you'd like to learn more about how Locker Pick-up Stations are changing the grocery e-commerce landscape, download "The Next Generation of Click and Collect" from OPI, Strongpoint and Grocer Dive. This new, free eBook explores the key concerns for retailers as they seek to best meet consumer demands while making their grocery e-commerce as profitable as possible.
 Product Spotlight: ET80 and ET85 Rugged 2-in-1 Tablets
Introducing the Zebra ET80/ET85 Rugged 2-in-1 Tablet. The ET80/ET85 is the latest 12" Windows platform from Zebra that is not only a rugged tablet but also a true 2-in-1 with an available friction hinge keyboard for a complete laptop experience. 
They're thin and lightweight yet rugged to work wherever you do – in a vehicle, in the field or inside a facility. Stay connected to the information and people you need with advanced wireless connectivity. Take collaboration and productivity to the next level with value-add, Zebra-only software tools.
Tony Rivers named President of Peak Technologies, Inc.
Tony Rivers, who was named president of OPI in April of this year, has been named president of a new parent company, Peak Technologies. Inc.
Since the acquisition of Optical Phusion and Peak-Ryzex by Sole Source Capital in April of 2021, there have been four more add-on acquisitions including Inovity, Inc. and Bar Code Direct in May, and DBK in August. These companies, along with OPI and Peak-Ryzex, will be co-operating under one parent company known as Peak Technologies, Inc.
Prior to being named president, Tony was with OPI for over 7 years and had been Vice President of Sales and Business Development. Before working with OPI, Tony spent nearly 10 years at Symbol Technologies and Motorola as a Territory Sales Manager.
View Previous OPI Quarterly Newsletters