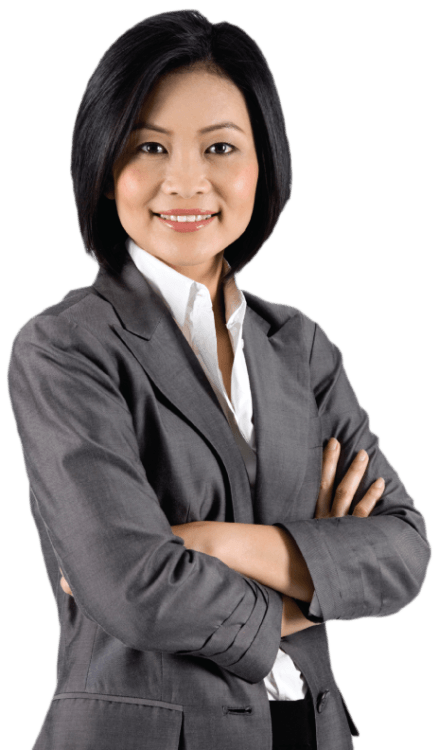 Real-time data can improve your bottom-line.
In office settings, information is filed, retrieved and moved from location to location as needed. Accurate, real-time data is a key factor in any business running smoothly and successfully.
From kiosks to networking to asset and staff tracking, OPI has just the portfolio of solutions to help you get down to business.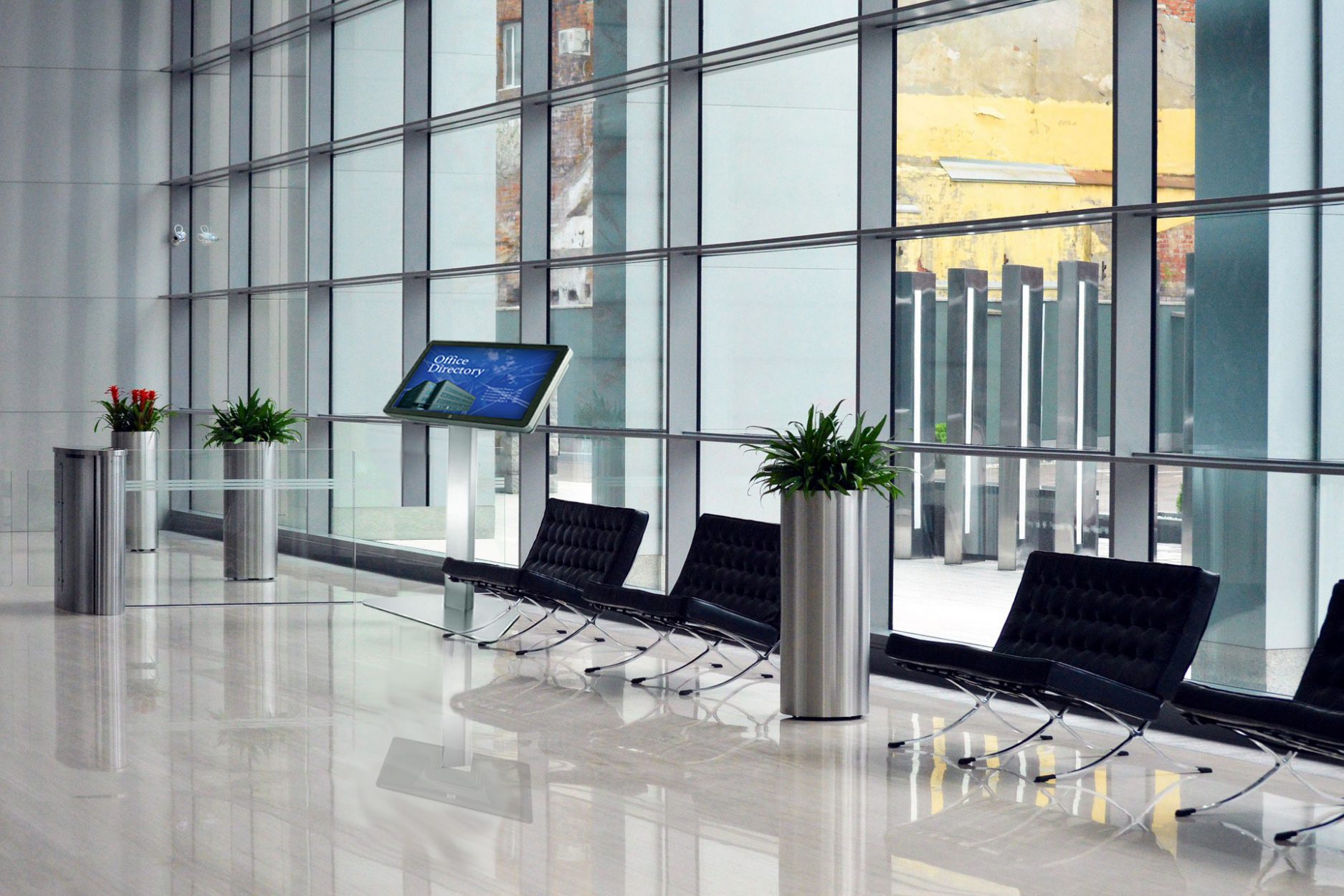 OFFICE KIOSK SOLUTIONS
Offices can utilize kiosks to manange minor front office services, eliminating interruptions and freeing up staff for higher priority tasks. Office kiosks can be utilized for a variety of tasks in any kind of office environment.
What can an OPI Custom Kiosk Solution do for Offices?
Virtual Reception
Wayfinding, Security and Management
Greet, direct and manage guests with virtual reception kiosks. Kiosks can contain company directories and facility maps for guests to look up contact information and office locations for businesses and personnel. Have guests sign-in, scan ID and even take a photo for security clearance and print Visitor ID badges.
Bill Pay & Account Management
Increase customer satisfaction and decrease costly collections costs by offering self-service bill pay and general account management kiosks.
HR Center
Prospectives can submit resume info. Employees can clock in and out, receive messages, look up policies and print tax or other documentation.
Announcements & Promotion
Kiosks can provide an opportunity for digital signage, video promotion and displaying general updates, events and announcements.
Multi-Lingual Platform
Customers and guests who speak other languages can have access to company information in their language.
Building & Park Management
For office building, office parks or even shared workspace co-ops, kiosks can enable potential office tenants to look up rental rates and what spaces are available. Building and Park managers can utilize Kiosks in order to allow tenants to communicate any requests they have for maintenance, cleaning or repair.
Trade Shows & Conventions
Kiosks are perfect for trade shows to not only display and demo products and convey brand messaging but also to capture leads, conduct surveys.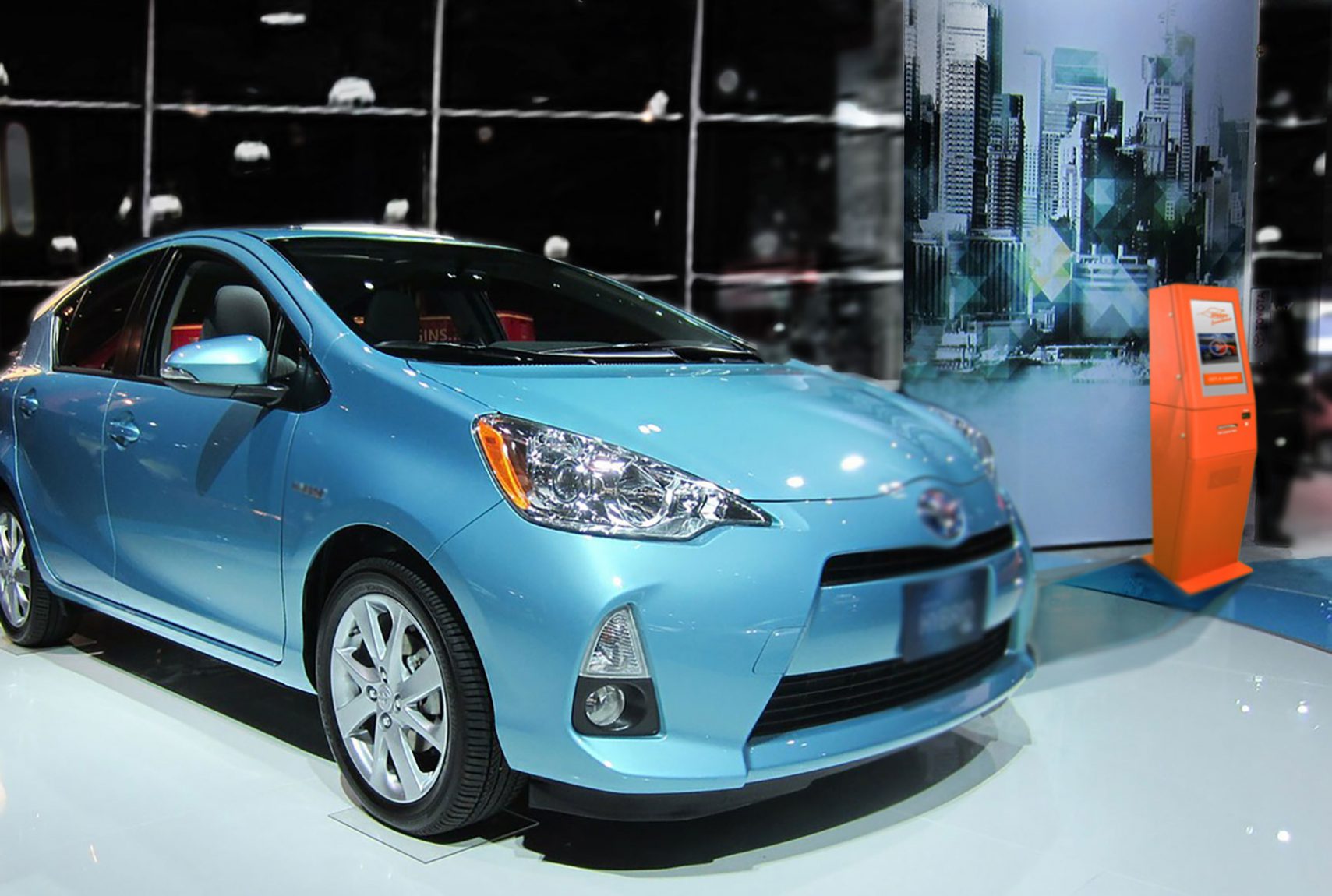 OTS (On The Spot) Kiosks
Placed in convenient, public locations, these kiosks allow customers to get quotes, purchase insurance products, report claims or check on the status of an existing claim. Documents can also be requested or printed including forms and proof of insurance. With an OTS Kiosk at an auto dealership, for example, customers can purchase a vehicle and the auto insurance policy all at one time at the same place.
Legal Documents & Library
An interactive, searchable, space-saving replacement for heavy stacks of legal volumes that Legal Firm staff or clients can use for research and to find legal information, documents and forms.
Courthouse Kiosks
For courthouses, a Courthouse Kiosk can streamline juror management.  Jurors can check in and out, answer questionnaires, print badges and letters of attendance/ceritficates of service.
RFID File Tracking Solution with eTrack
In many industries, having physical records available is central to doing business. Documents such as legal evidence, financial records, or medical charts must be carefully tracked to meet chain of custody or privacy requirements. Temporarily misplaced assets can be a serious problem, wasting hours of staff time and productivity and damaging your company's reputation. In some cases, file and physical record tracking is mandatory and carries important regulatory implications.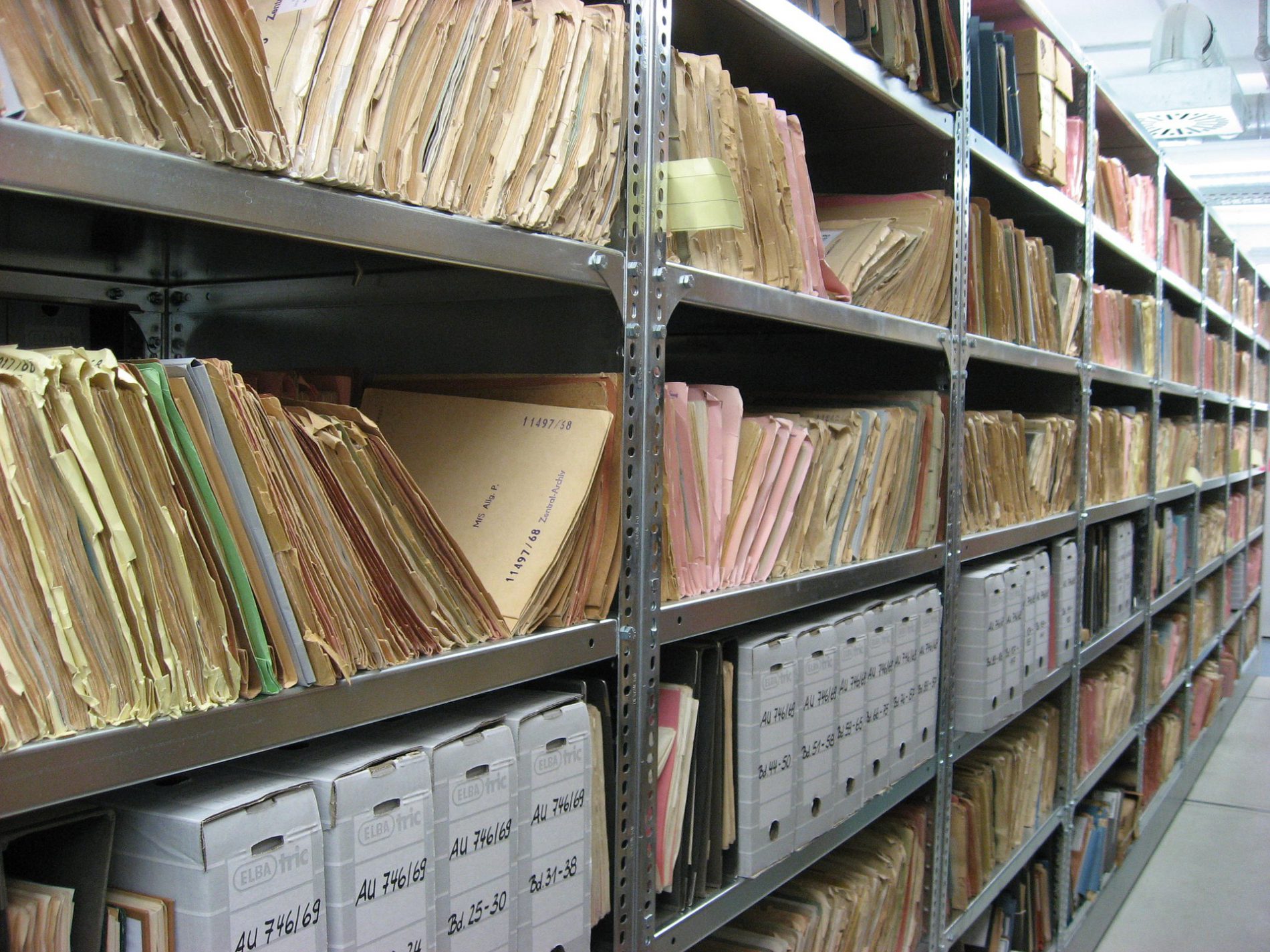 eTRACK GETS YOU GOING
A key to RFID is setting up the system – deciding what files should be tagged and what to show on your handheld screens. Here's where eTrack software shines, allowing OPI to quickly customize and collect all your data and integrate it into your existing database.
HANDHELD CONVENIENCE
The Windows™ CE-based Zebra handheld reader (MC9190Z) is a central component of OPI's RFID solution. With eTrack software, the user interface is remarkably easy and intuitive, mimicking a cell phone with its touch screen. Point, click and follow the screen instructions.
Vital Resource
An eTrack RFID solution from OPI can virtually eliminate lost files. In addition, with RFID you can audit and fully document access and chain of custody, while improving productivity for every staff member who handles critical files.
Tracking Files
In office settings, information is filed, retrieved and moved from location to location as needed. Don't trust your valuable data to normal check-in, checkout systems. RFID with eTrack is a quick, easy and virtually foolproof way to know which files are being used and who has them.
Physical records are automatically collected and managed.
Checking-in and checking out files with RFID automatically updates the status of file holders.
eTrack Search Mode
Another valuable component of OPI's solution is the eTrack Search Mode. A single item or group of items and the associated RFID numbers can be selected for a SEARCH when a specific device or part is required.  In SEARCH MODE all other RFID tags are ignored while scanning for the required items!
eTrack Tag Filtering
This feature will search for a subset of inventory by specifying a required prefix, suffix or common data string. Response time and production will also improve when undesirable or unnecessary tags are filtered out.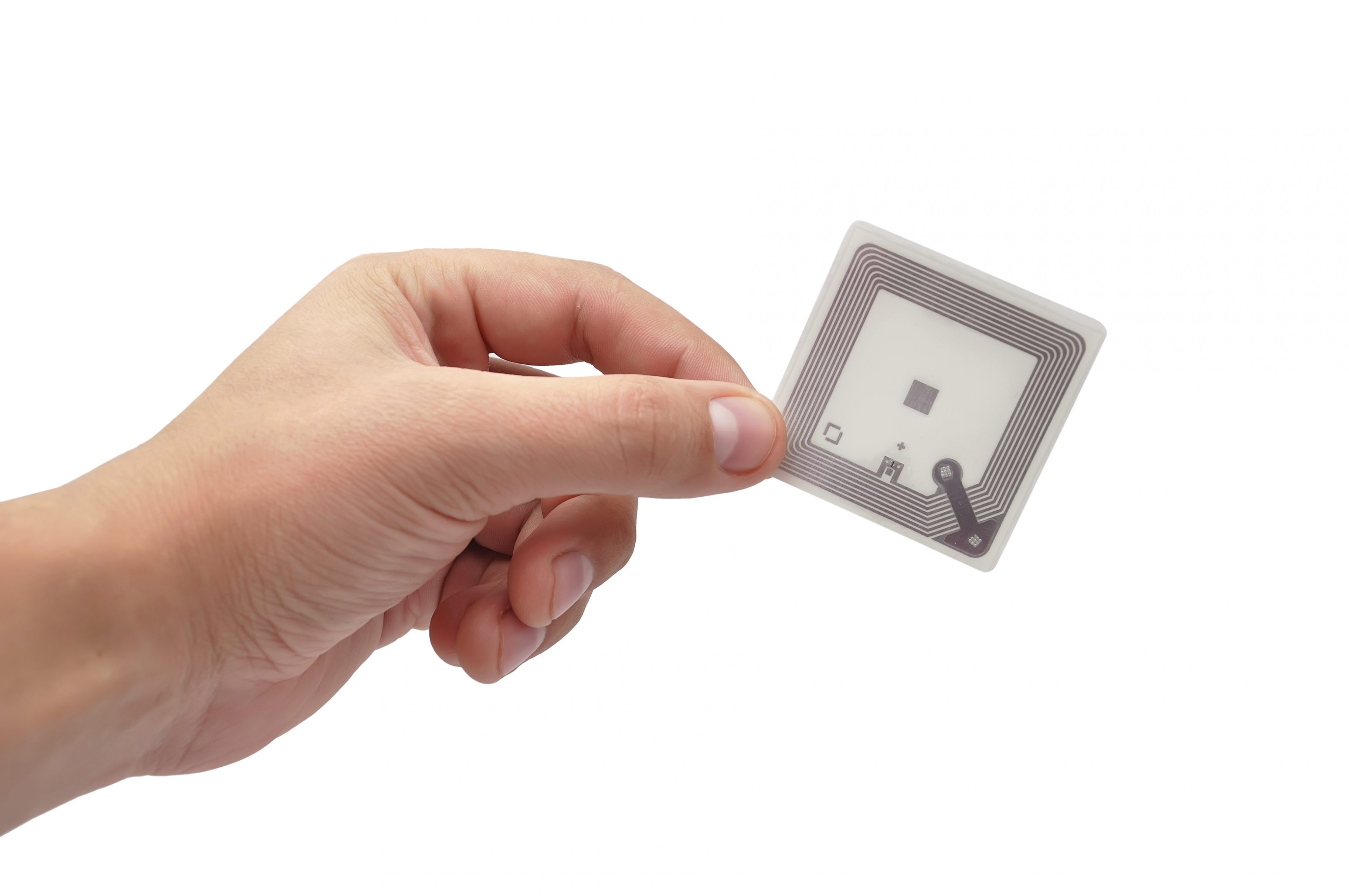 eTrack P.O.C. Bundle
Your solution can include an assortment of RFID Tags, along with eTrack software and devices, to provide an inexpensive P.O.C. (Proof-of-Concept) tool for the design and testing of your RFID data collection system. All tags included in this bundle are passive Gen 2, Rev 2 compatible, and are selected to offer different read characteristics when applied to various materials such as corrugated, glass, metal or plastics.
Coming Soon
This section of our site is still under construction.  We apologize for any inconvenience.
Please check back later for more information.
Mobility & Mobile Device Management (MDM) Solutions for Business
Managed Solution & Network Services; Mobile Device Lifecycle Support & Depot Services
ENTERPRISE MOBILITY SOLUTIONS FOR BUSINESS
Let OPI create a custom Mobility Solution for your business. We'll help you choose the rugged mobile computers & tablets, printers, scanners or other mobile devices that are the best fit. We'll select and customize and/or develop the software needed for these devices to play the role they need to. Once deployed, we'll provide on-going support and services for the lifetime of all devices.
The demand for mobile technology has created a highly competitive and complex environment for businesses. Real-time access to email, contacts, calendar, notes, and tasks is nothing new. Yet the ability to access, edit, share, and sign contracts and policies, claims and billing data, and expense tracking sheets from anywhere, at any time, on any device adds a new dimension to how your company must now operate and meet the demands of clients.
The following Enterprise Mobility Devices are purpose-built for Office Use:
MOBILE COMPUTERS: TC51/56 Series| TC 70/75 Series | MC40
ENTERPRISE TABLETS: ET1 | ET50/55 Series
SMARTPHONE SLEDS: SL22 | SL42 | SL62
HANDHELD RFID READERS: DS9808-R
MOBILE PRINTERS: ZQ110 | ZQ500 Series | iMZ Series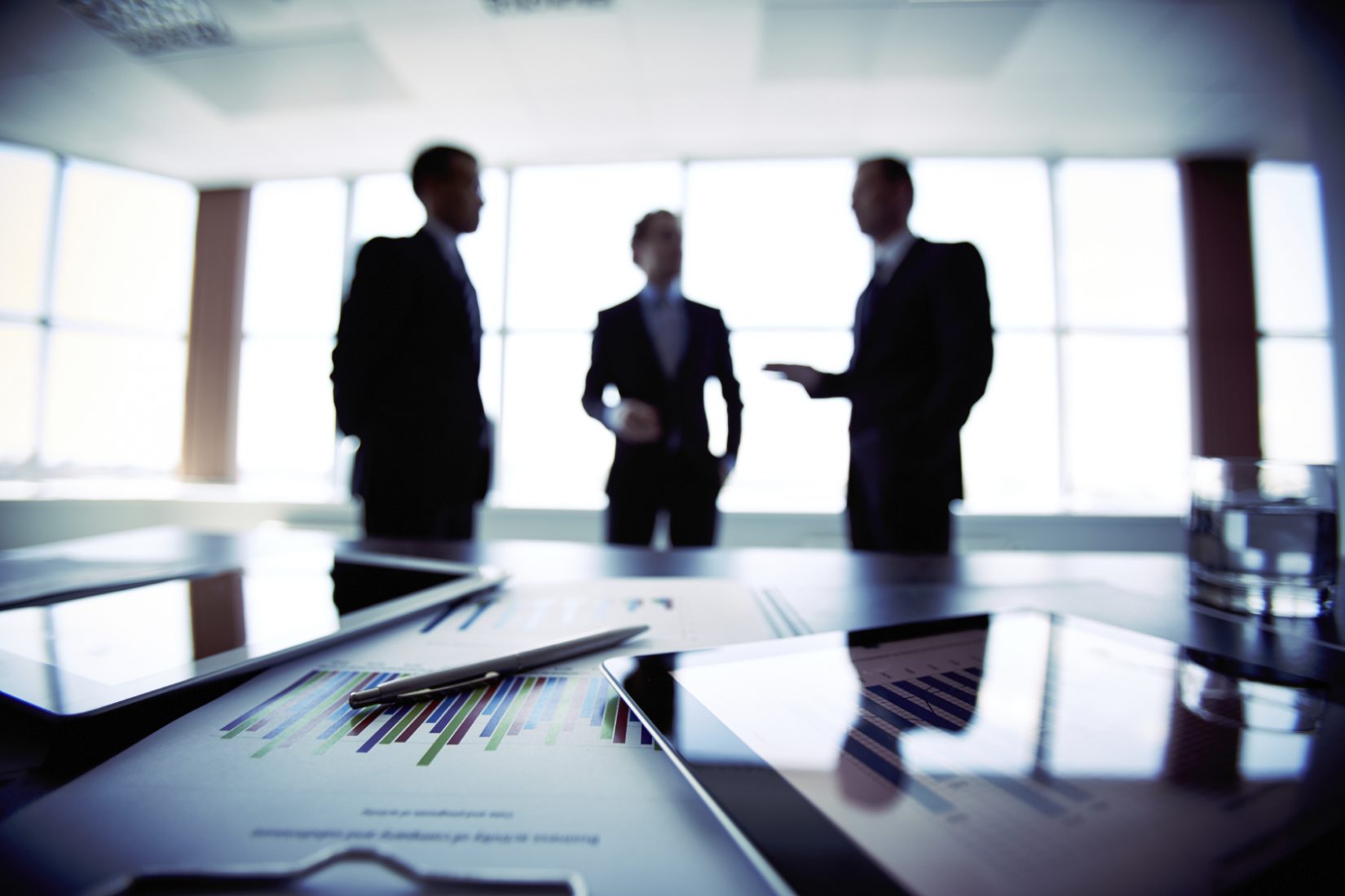 MDM (Mobile Device Management) FOR BUSINESS
Mobile device management (MDM) is an industry term for the administration of mobile devices, such as smartphones, tablet computers, laptops and desktop computers. An OPI Mobile Device Management Solution is vital for any business. Office-based business see more BYOD (Bring Your Own Device) mobile use than any other industry we serve, making mobile security a major issue. Optical Phusion is proud to offer you a choice of best-in-class device management solutions. These solutions give you full account control of devices through their entire lifecycle.
RESOURCES:
AirWatch Android for Work Brochure
Don't Be Shy!
Fill out the form on our Contact page or give us a call at (978) 393-5900