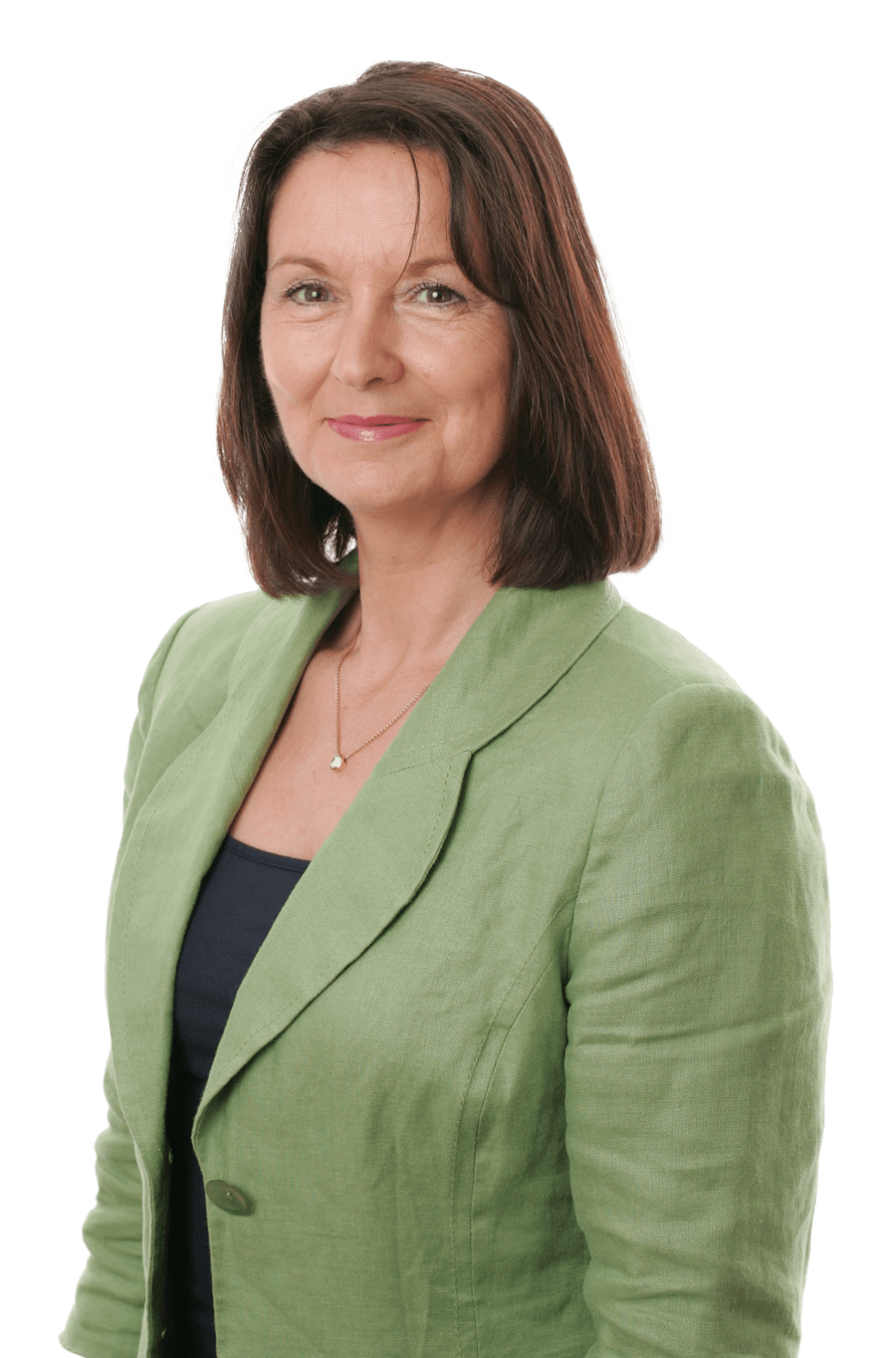 OPI Knows Retail
At Optical Phusion, we have extensive experience providing retail solutions. We can tailor our retail solutions and scale them to any retailer.  From Tier One retail chains to family-owned stores to niche boutiques, we've worked with them all and created solutions to help them thrive and grow!
Simply put, for over two decades OPI's team of world-class professionals have helped countless US retailers save time, money and stress… all while helping to improve their bottom lines!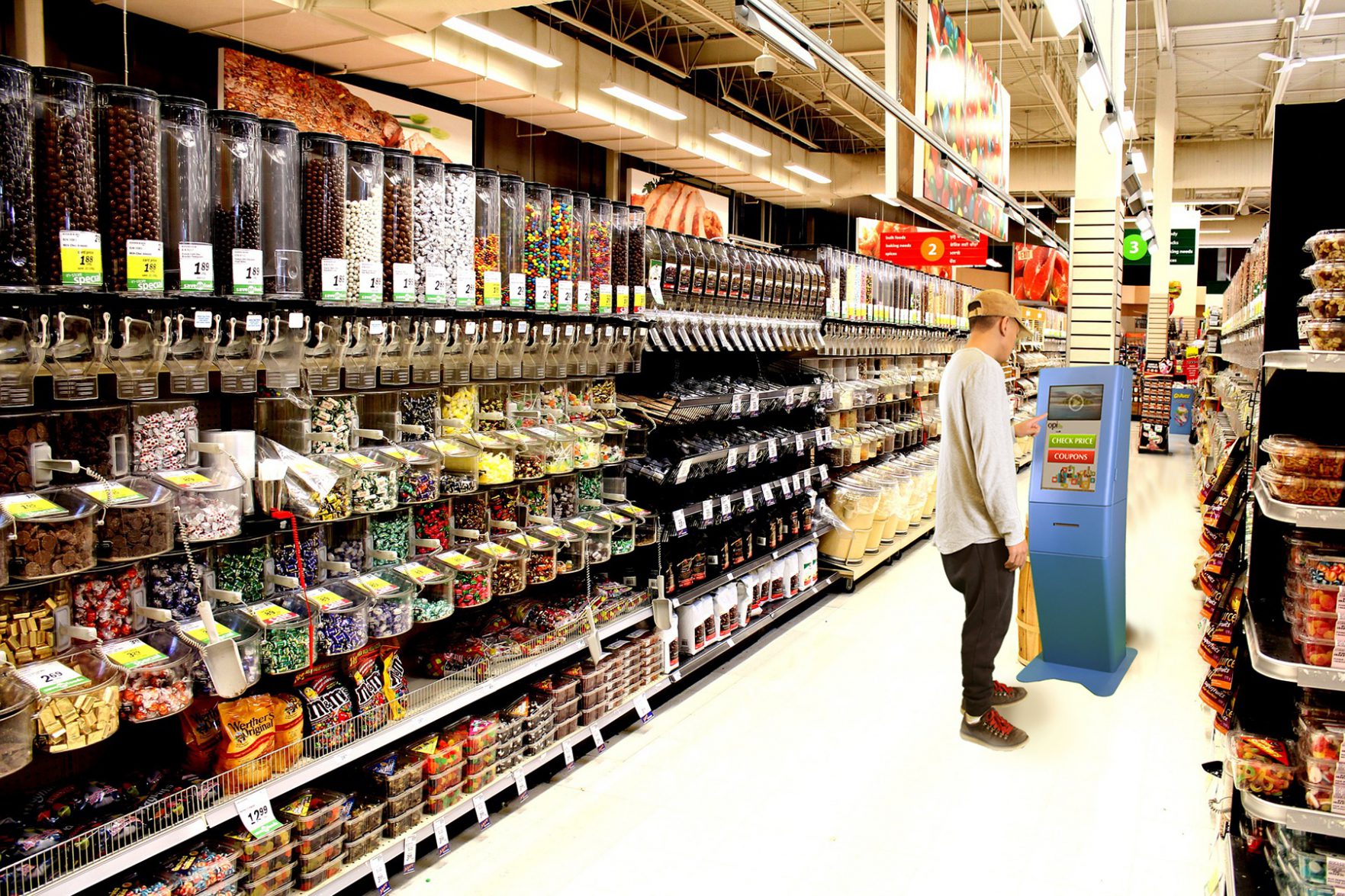 RETAIL KIOSK SOLUTIONS
Retailers can engage customers, promote services and products and increase the bottom line in innovative and cost effective ways using reliable, flexible and durable touch screen kiosks, vending solutions and digital signage.
What can an OPI Custom Kiosk Solution do for Retail?
Product Information
Verify pricing, look up product information, find out if a product is in stock or if it can be ordered.
Endless Aisle
Order from expanded product catalog via kiosk with additional products and product options, sizes, colors, flavors, etc.
Point-of-sale
Kiosks can provide self-service checkout – most (52%) consumers prefer to use self-checkout to avoid lines.
Wayfinding & Assistance Requests
Find a store in a shopping center, a store department, or find the aisle a product is in.
Coupon Center
Browse current specials or look up specific products on their list and print out coupons.
Hiring, Testing & Timeclock
Perspective employees fill out and submit applications. Employees clock in and out and receive messages. Interactive training and product info testing for staff.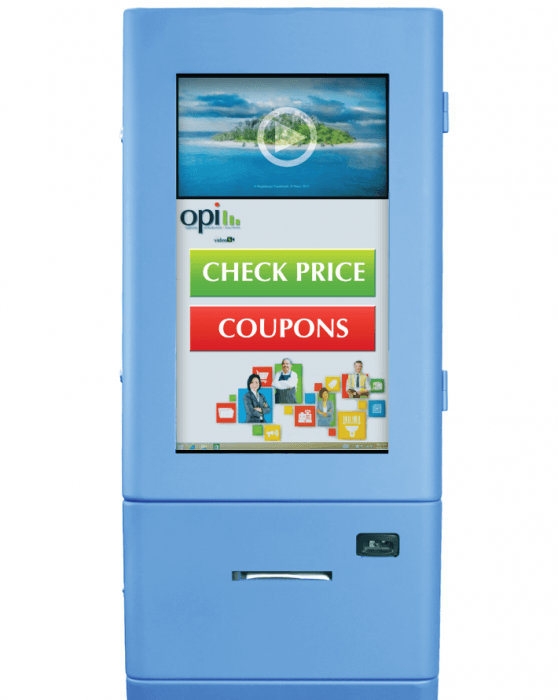 Loyalty Programs
Drive loyalty program enrollment, scan loyalty cards, look-up rewards info and display offers for members.
Assistance Requests
Request assistance from an associate with the push of a button.
Department Ordering
Place an order for counter service items, like the supermarket deli, to pick up before check out.
Gift Registry
Registry look-up, determine which items are available in-store and print out the gift list.
Nutrition Info Kiosks
Provide nutrition information for any prepared foods, allowing stores to comply with FDA Nutrition Labeling laws.
WIC Kiosks for Grocery Retailers
Allow WIC customers to look up eligible products, avoid embarassing or uncomfortable interactions with staff and spend less time at checkout.


Self-scanning has become a major feature in retailing for a very good reason – it works!
Retailers who have implemented a Personal Shopping Solution (PSS) are seeing an increase in loyalty and frequency of visits, which has lifted sales. The MC18 Personal Shopper from Zebra Technologies, your customers can retreive instant information, as well as scan items as they shop for faster checkout. The result? Your customers spend less time in the store, save more and purchase more, boosting customer satisfaction, basket size and sales.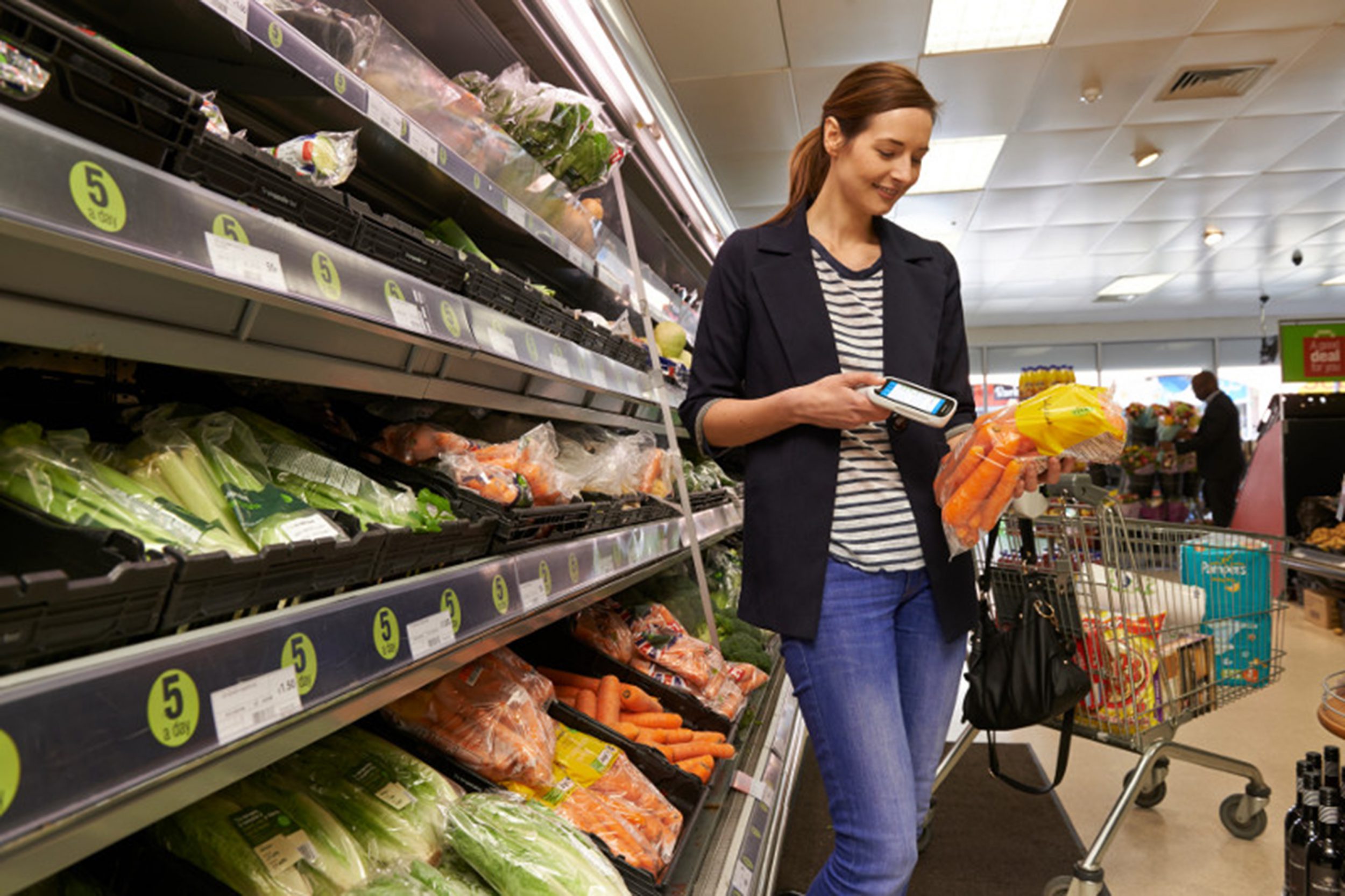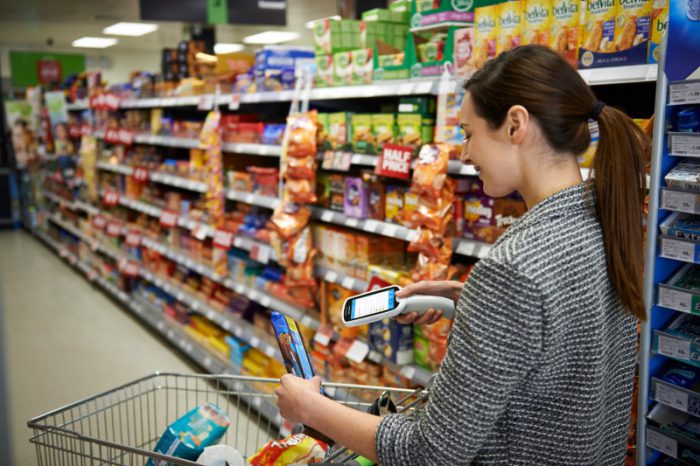 Customer Acceptance
Surveys show self-scanning makes the shopping trip faster and more enjoyable for customers.
Self Scanning
Groceries are scanned by the customer during shopping with the smartphone or handheld device.
Secure Mobile Checkout
Check-out at the counter, skip the line and pay directly on the handheld scanner or their smartphone.
Intelligent Order Entry
Welcome to OPI's Intelligent Order Entry solution with SNAPStock, a unique and affordable way for wholesalers to equip independent grocers with the power of intelligent ordering.


THE INVENTORY CHALLENGE
Getting the right products into a store in a timely manner is crucial for grocers. Customer loyalty can hang in the balance. When shoppers search store shelves, they want their favorite brands, not empty slots. And this is where SNAPStock shines. Intelligent ordering software, SNAPStock streamlines the entire process of inventory, ordering, and delivery. It lets wholesalers support their customers by managing inventory for increased profitability and customer satisfaction. SNAPStock is an ideal solution for stores of all sizes who don't have their own distribution center, including large supermarkets and chains, family-owned operations, Mom-and-Pop outlets and convenience stores.
HANDHELD CONVENIENCE
The Windows-based MC9200 handheld reader features a user-friendly 3 x 5 inch color display touch screen plus a keyboard. It is remarkably easy & intuitive, mimicking a cell phone with it's scrolling simplicity. Point, click and follow the screen instructions.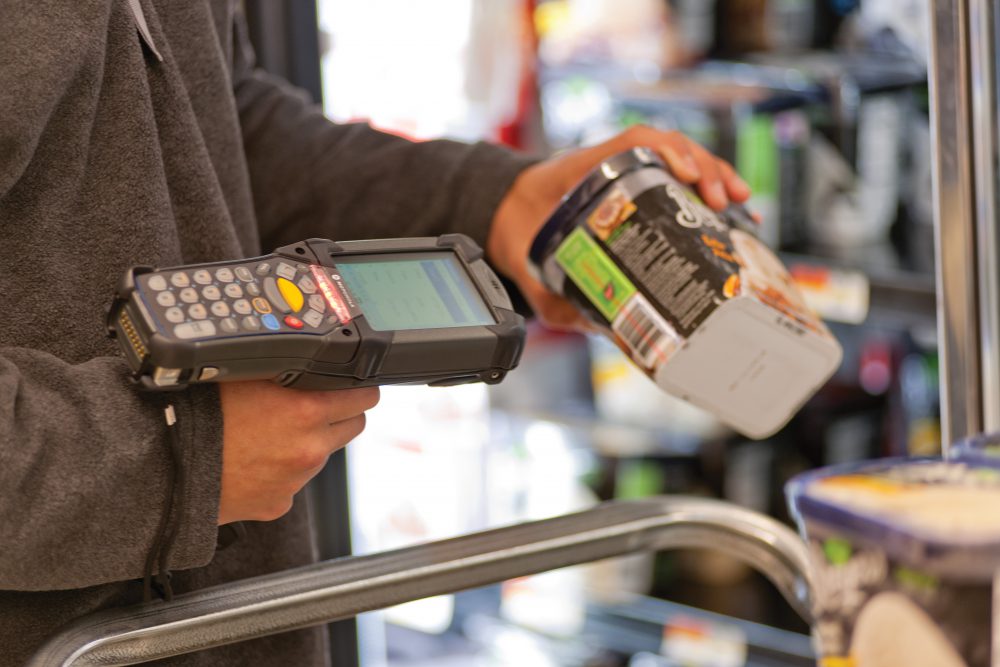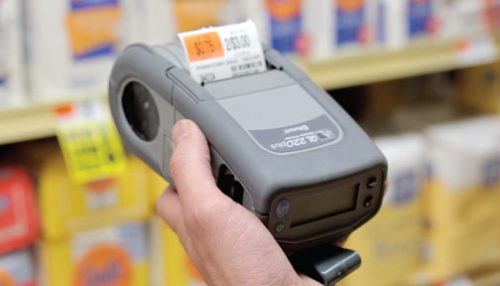 MOBILE PRINTING
The Zebra QLn 320 is a direct-thermal mobile label printer with proven drop resistant durability, user-friendly productivity-boosting features and easy integration.
SERVICES
Professional and Field & Mobility Services
RFID LOSS PREVENTION
TRACKING ASSETS, PREVENTING THEFT
It's no secret that equipment loss to theft, both internally and externally, can take a big bite out of profits,regardless of the industry. It is estimate that merchants lose $13 billion dollars a year to shoplifting! But it doesn't have to happen. An OPI Loss Prevention Solution monitors and tracks inventory to keep your goods in house, particularly in customer-facing applications such as self-checkout, self-scanning and gift registries that use portable barcode scanners or similar handheld devices.
Protecting Your Investment
When equipped with an RFID tag, products in your store can be tracked from location to location with a UHF RFID tracking portal. As the RFID tagged item passes through the "RFID portal or tracking zone," location status is automatically updated. These zones can be set up at all store entrances and exits. You can even prevent customers from taking merchandise into restrooms, where they may attempt to remove tags and hide merchandise in a personal bag, by setting up a portal there as well. Alarms for Windows devices may be triggered, plus email, SMS or a variety of alerts can be sent to security or management personnel.
Prevent Equipment Loss
Some of the equipment, like mobile scanners or headsets, are just as valuable as your retail products, if not more so. Prevent employees from removing equipment, tools or mobile devices from the business premises by affixing RFID tags to your equipment as well.
Talking Assets are Easier to Track
Voice instructions are available to help track your Windows™-based devices. Users will receive individual messages detailing operator/customer instructionsfor a low battery, loss possibility or other alarm condition.
RFID Retail Supply Chain Solution with eTrack
In today's high-speed business climate, retailers are looking for any edge to remain competitive. Streamlining supply chain management systems can deliver that advantage. Shaving just minutes off of order processing can improve customer service through faster delivery of products to customers while reducing costs and increasing profitability. Retailers can experience these store-enhancing benefits with an RFID Solution with eTrack software from OPI.
eTRACK GETS YOU GOING
OPI can quickly customize, collect and integrate all your data into your existing database. The sales floor can be scanned to show stock levels, products can be easily identified and located, and receiving can be automated.
HANDHELD CONVENIENCE
The Zebra MC3190-Z handheld RFID reader is remarkably easy and intuitive, mimicking a cell phone with its touch screen.
PRODUCTIVITY, PROFITABILITY, AND PROTECTION
Retailers can streamline order processing and improve customer service through faster product delivery, reduced costs and increased profitability.
STRONG INVENTORY CONTROL
Have the right product on the shelf for the customer at the right time. Insufficient inventory means lost sales. Overstocking hurts profitability.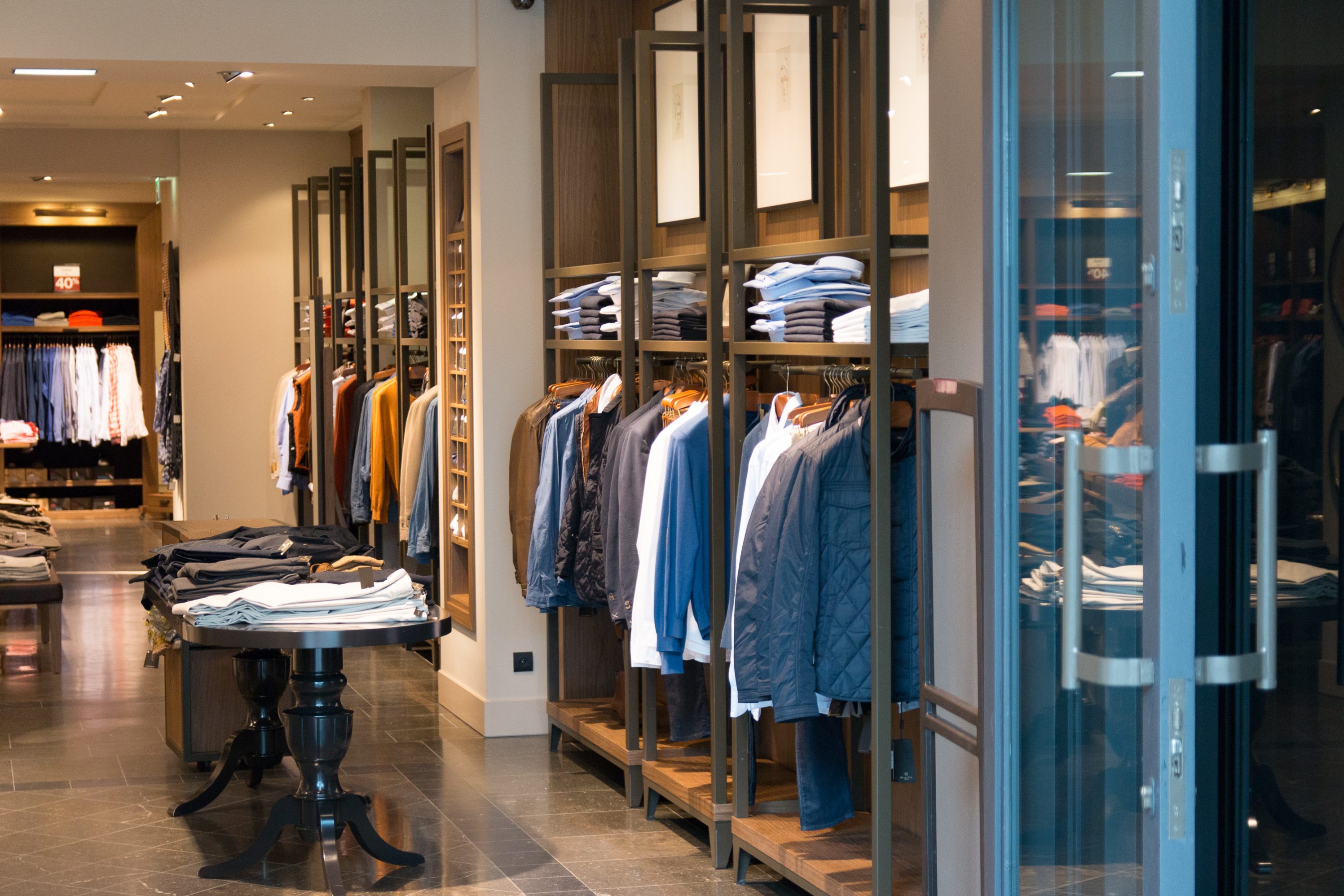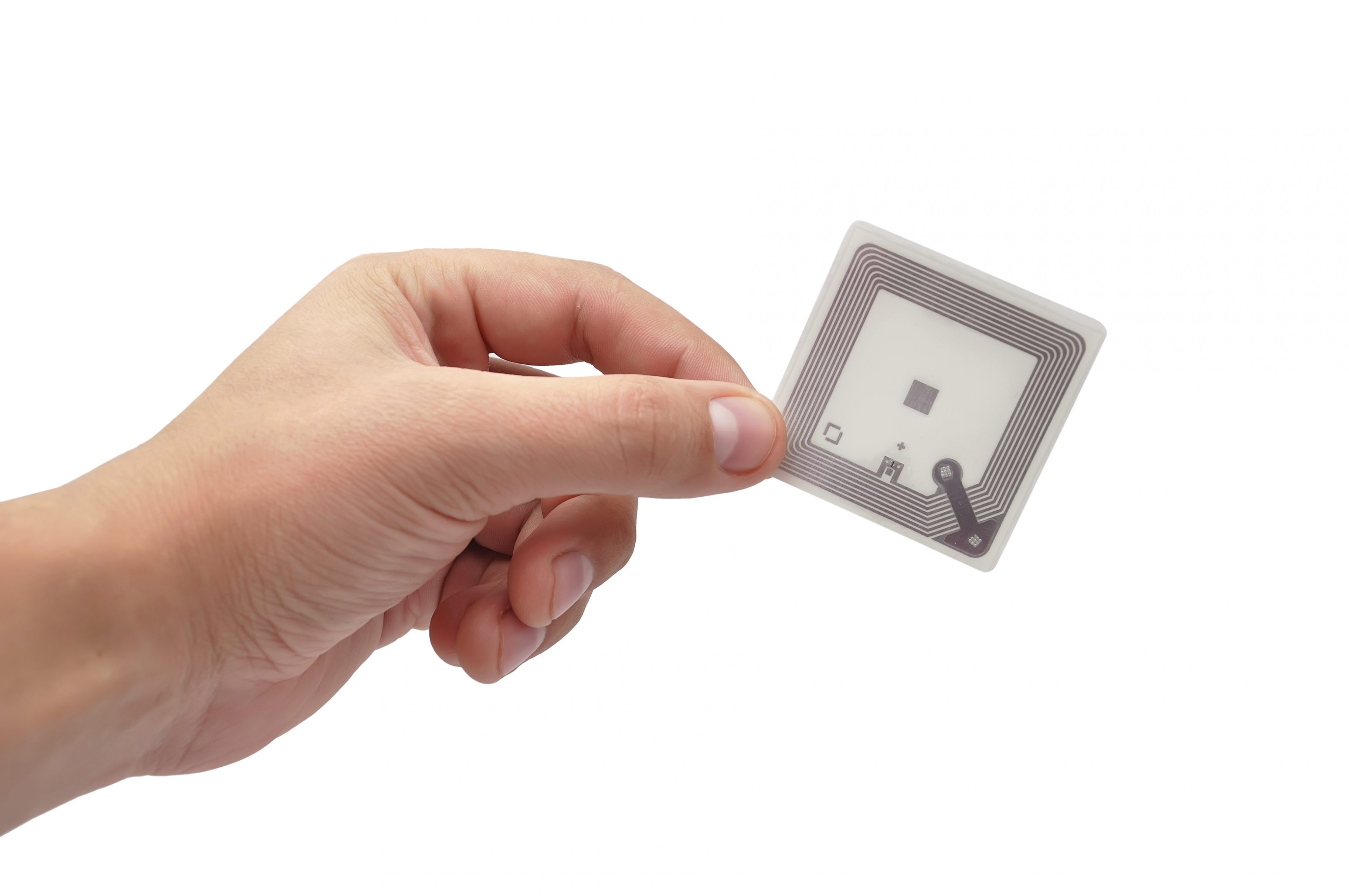 eTrack Search Mode
Search for a specific product or group in SEARCH MODE ignoring all other RFID tags.
eTrack Tag Filtering
Find a subset in a group by specifying a required prefix, suffix or common data string, filtering out unnecessary tags.
RFID Tag Bundle
Your solution can include assortment of passive Gen 2, Rev 2 RFID Tags that offer different read characteristics when applied to various materials.
SOFTWARE
eTrack RFID Search & Track Software
SERVICES
Professional and Field & Mobility Services
SOFTWARE
R-OYALTY RFID Loyalty Software
SERVICES
Professional and Field & Mobility Services
R-OYALTY
RFID Enhanced Loyalty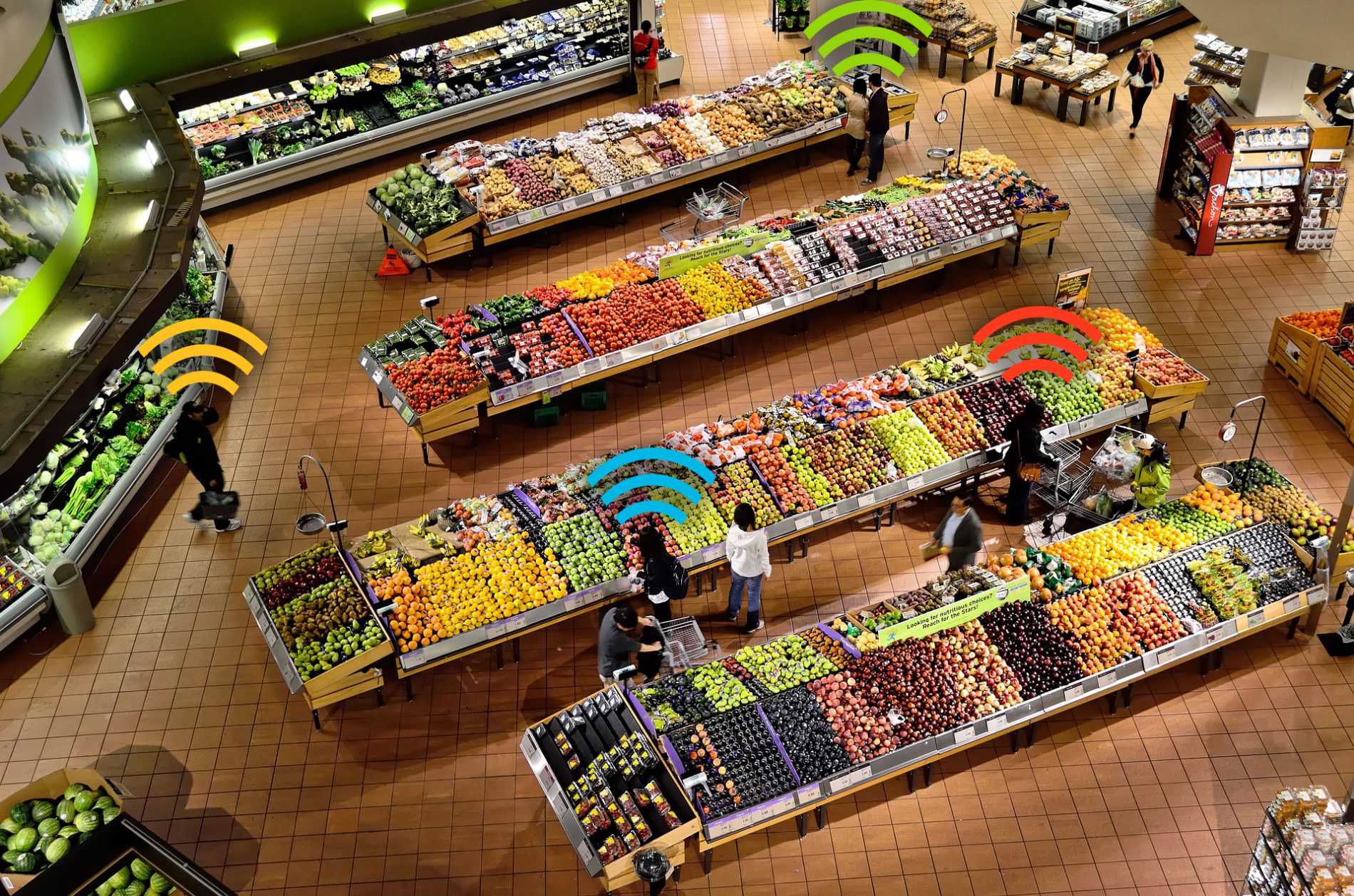 OPI allows you to add a readable RFID tag to your customer Loyalty cards. Once the RFID Loyalty card is read at the Entryway Portal, the RFID reader reports the consumers arrival to your ISP. OPI's R-OYALTY software allows you to welcome customers with individualized greetings on their smartphones, encouraging consumers can opt-into your real-time promotional programs. Kiosks can be used to redeem personalized offers.
RFID Embedded Loyalty Cards
Your stores loyalty cards are embedded with a unique RFID tag. OPI has ID Card printers equipped for this, or a tag can be added to existing cards.
Personalized Greetings and Offers
R-OYALTY software can then send a personalized greeting or exclusive offer to that customers smartphone.
RFID Readers Detect Entry
Fixed RFID readers create portals that detect the RFID embedded loyalty cards. When someone with a loyalty card walks through a portal at the entrance to the store or in a certain department, a message is sent to your ISP.
Kiosk Integration
Once the customer receives an offer, they can visit a kiosk within the store to scan their phone and print out the coupon for the offer.
Get in Touch with OPI's Retail Savvy Team.