About OPI
Learn a little more about Optical Phusion, Inc. and Our Team
Subscribe
Sign Up to receive our monthly informative newsletter and other OPI updates.
About Optical Phusion, Inc.
Optical Phusion, Inc. (OPI) is a self-service kiosk, enterprise mobility and wireless technology integration solutions company that helps customers manage the entire lifecycle of kiosk and wireless technology projects with application-driven solutions for a range of markets specializing in retail, logistics and field sales organizations. Its mobile device management solution supports a broad range of kiosk and enterprise mobile assets. OPI has implemented a variety of Kiosk systems for promotional Video presentation, Coupon Printing, Loyalty Registration and Price Verification. OPI's creative kiosk designs, quality manufacturing and experience with critical components will deliver a responsive solution to your needs, reduced total cost of ownership (TCO) and greater return on investment (ROI).
Productivity, efficiency and profitability are coveted goals for every business. Mobility and wireless technology can impact these crucial areas in powerful ways, especially for companies that partner with Optical Phusion.
We are experts in helping our customers manage the entire lifecycle of their enterprise mobility and wireless technology projects.
Retail

Logistics

Manufacturing

Healthcare

Business

Other Industries
Optical Phusion Executive Team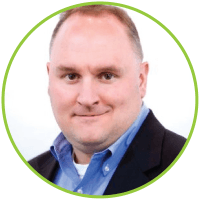 Read Tony's Full Bio
Tony spent nearly 10 years at Symbol Technologies and Motorola as a Territory Sales Manager. During this time he excelled in major account development, territory growth and exceeding sales and business objectives. His skills include strategic planning, CRM Implementation, sales team recruitment, development and training. Tony is Six Sigma Black Belt Certified and has extensive knowledge and experience in the networking and infrastructure environment.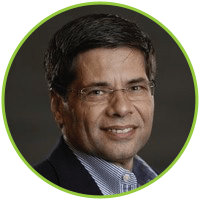 Read Don's Full Bio
Don joined OPI in October 2015 as VP of Technical Operations after nearly 20 years of running the Northeast Sales Engineering organization for Symbol Technologies, Motorola and Zebra Technologies'. His current team is a dedicated group of Software Engineers, Pre-Sales Engineers and Project Managers who support all OPI's Services offerings, which include Depot and Staging Services based Littleton, Massachusetts. Don brings to OPI, an extensive background in Mobile Data Solutions, Wireless Solutions, Technical Sales and Professional Services implementation. Prior to joining OPI Don worked for Symbol Technologies and Motorola Solutions as a Manager of Technical Architects of Northeast America and Canada with a focus on Retail and Hospitality verticals. He helped to indoctrinate and train several Technical Architects across the Northeast, and organized Account Support teams to manage high revenue projects.
Award-Winning Solutions
The following are awards and accolades OPI has received.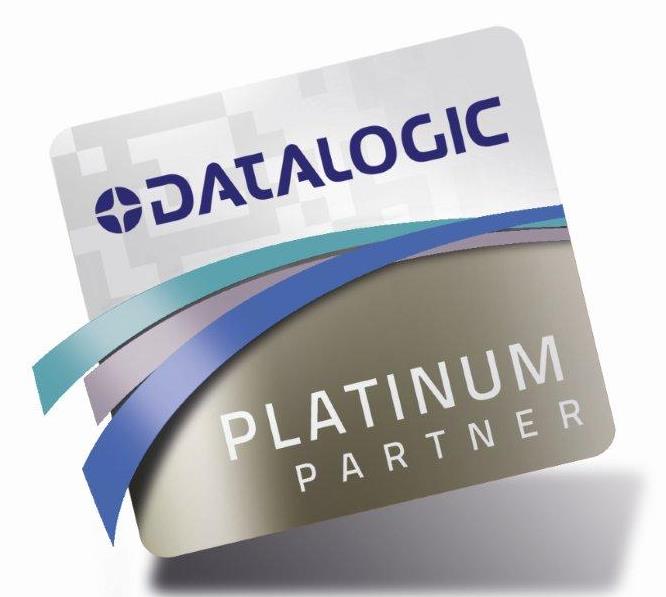 2017 Datalogic Highest Growth Partner Retail
Optical Phusion (OPI) was recently honored by Datalogic at its annual partner conference for "Highest Growth Partner in Retail." The company was cited for having the highest sales growth in retail as a Value Added Reseller for 2017. A Datalogic partner for several years, OPI earned the award primarily due to implementation of the JOYA Touch handheld device for OPI's Personal Shopping Solution for one of their largest customers in the grocery industry. Read the Press Release >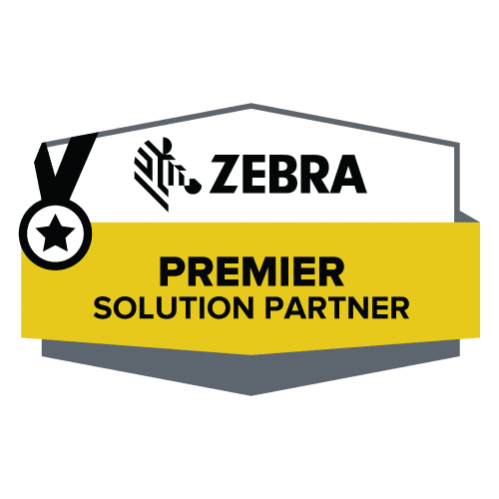 2015 Zebra VAR (Value-Added Reseller) of the Year
OPI was recently honored by global powerhouse, Zebra Technologies Corporation, as its 2015 VAR of the Year
in the "Greater Than $10 Million Category." A Zebra partner for many years, OPI was cited for having the highest sale growth of any VAR (Value Added Retailer) in its category. Read the Press Release >


2015 CIO Review 20 Most Promising Retail Technology Solutions Providers
In their December 2015 issue, CIO Review featured OPI as one of their Top 20 Retail Technology Solutions providers.Read the Press Release >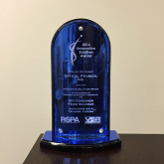 2014 Innovative Solutions Award
The award, received for OPI's consumer price scanners, recognizes innovation in Customer Engagement Technology
and is presented by Vertical Systems Reseller (VSR) magazine and the Retail Solutions Providers Association
(RSPA). Read the Press Release >
Legal Standard Terms
THE FOLLOWING IS AN EXAMPLE OF OPI'S STANDARD TERMS AND CONDITIONS. OPI RESERVES THE RIGHT TO MODIFY, CHANGE ADD OR SUBTRACT FROM THE FOLLOWING STANDARD TERMS AND CONDITIONS AT ANY TIME. THE TERMS AND CONDITIONS THAT ARE ATTACHED TO A CONTRACT WITH A CUSTOMER AND SIGNED BY AN AUTHORIZED REPRESENTATIVE OF OPI SHALL CONTROL ANY PARTICULAR TRANSACTION.
1. DEFINITIONS
In this document the following words shall have the following meanings: "Buyer" means the organization or person who buys Goods. "Goods" means the articles to be supplied to the Buyer by the Seller; "Intellectual Property Rights" means all patents, registered and unregistered designs, copyright, trade marks, know-how and all other forms of intellectual property wherever in the world enforceable; "Seller" means Optical Phusion, Inc. 305 Foster Street Littleton, MA 01460.
2. GENERAL
These Terms and Conditions shall apply to sales of Goods by the Seller to the Buyer to the exclusion of all other terms and conditions referred to, offered or relied on by the Buyer whether in negotiation or at any stage in the dealings between the parties, including any standard or printed terms tendered by the Buyer, unless the Buyer specifically states in writing, separately from such terms, that it wishes such terms to apply and this has been acknowledged by the Seller in writing. Any variation to these Terms and Conditions (including any special terms and conditions agreed between the parties) shall be inapplicable unless agreed in writing by the Seller.
3. PRICE AND PAYMENT
The price shall be the Recommended Retail Price less agreed discount, unless otherwise agreed in writing between the parties. The price is exclusive of VAT or any other applicable costs. Credit terms may be offered subject to satisfactory credit vetting of the Buyer by the Seller. The offer of credit will be at the sole discretion of the Seller. Where credit is offered payment of the price and VAT and any other applicable costs shall be due within 30 days of the date of the invoice supplied by the Seller, unless otherwise agreed in writing. In cases where credit is not offered payment will be required before release of goods by the Seller. The Seller shall be entitled to charge interest on overdue invoices from the date when payment becomes due from day to day until the date of payment at a rate of 12 percent annually. If payment of the price or any part thereof is not made by the due date, the Seller shall be entitled to: require payment in advance of delivery in relation to any Goods not previously delivered; refuse to make delivery of any undelivered Goods without incurring any liability whatever to the Buyer for non-delivery or any delay in delivery;
4. DESCRIPTION
Any description given or applied to the Goods is given by way of identification only and the use of such description shall not constitute a sale by description. For the avoidance of doubt, the Buyer hereby affirms that it does not in any way rely on any description when entering into the contract. Sample Where a sample of the Goods is shown to and inspected by the Buyer, the parties hereto accept that such a sample is representative in nature and the bulk of the order may differ slightly as a result of the manufacturing process.
5. DELIVERY
Unless otherwise agreed in writing, delivery of the Goods shall take place at the address specified by the Buyer on, or as close as possible to the date required by the Buyer. The Buyer shall make all arrangements necessary to take delivery of the Goods whenever they are tendered for delivery. If the Seller is unable to deliver the Goods because of actions or circumstances under the control of the Buyer, then the Seller shall be entitled to place the Goods in storage until such times as delivery may be effected and the Buyer shall be liable for any expense associated with such storage. Any damages, shortages, over deliveries and duplicated orders should be reported to the Seller within 14 days of signed receipt to enable replacement or refund.
6. RISK
Risk in the Goods shall pass to the Buyer upon receipt of the goods. Where the Buyer chooses to collect the Goods itself, risk will pass when the Goods are entrusted to it or set aside for its collection, whichever happens first.
7. TITLE
Title in the Goods shall not pass to the Buyer until the Seller has been paid in full for the Goods.
8. RETURN OF UNUSED GOODS
All goods are sold on a firm sale basis, i.e. the Seller will not take back any goods not required or sold by the Buyer, unless otherwise agreed, in which case the following terms apply. Any returns must be authorized by a representative of the Seller before any credit will be given. Where the Seller agrees to accept the return of goods that are not damaged the Buyer will be responsible for the cost of carriage and will ensure that they are carefully packaged to avoid any damage in transit. The Seller will not be obliged to accept any goods that are damaged in any way. The Seller will only accept returns that appear in the Sellers current Publication List. Credit of amounts due or paid in will only be given for goods that are in saleable condition.
9. LIMITATION OF LIABILITY
The Seller shall not be liable for any all loss or damage suffered by the Buyer in excess of the contract price. In no event shall Seller be liable for any incidental or consequential damages including, without limitation, for lost profits or damages in the nature thereof.
10. INTELLECTUAL PROPERTY RIGHTS
All Intellectual Property Rights produced from or arising as a result of the performance of this Agreement shall, so far as not already vested, become the absolute property of the Seller, and the Buyer shall do all that is reasonably necessary to ensure that such rights vest in the Seller by the execution of appropriate instruments or the making of agreements with third parties.
11. FORCE MAJEURE
The Seller shall not be liable for any delay or failure to perform any of its obligations if the delay or failure results from events or circumstances outside its reasonable control, including but not limited to acts of God, strikes, lock outs, accidents, war, fire, breakdown of plant or machinery or shortage or unavailability of raw materials from a natural source of supply, and the Seller shall be entitled to a reasonable extension of its obligations. If the delay persists for such time as the Seller considers unreasonable, it may, without liability on its part, terminate the contract.
12. RELATIONSHIP OF PARTIES
Nothing contained in these Terms and Conditions shall be construed as establishing or implying any partnership or joint venture between the parties and nothing in these Terms and Conditions shall be deemed to construe either of the parties as the agent of the other.
13. ASSIGNMENT AND SUB-CONTRACTING
The contract between the Buyer and Seller for the sale of Goods shall not be assigned or transferred, nor the performance of any obligation sub-contracted, in either case by the Buyer, without the prior written consent of the Seller.
14. WAIVER
The failure by either party to enforce at any time or for any period any one or more of the Terms and Conditions herein shall not be a waiver of them or of the right at any time subsequently to enforce all Terms and Conditions of this Agreement.
15. SEVERABILITY
If any term or provision of these Terms and Conditions is held invalid, illegal or unenforceable for any reason by any court of competent jurisdiction such provision shall be severed and the remainder of the provisions hereof shall continue in full force and effect as if these Terms and Conditions had been agreed with the invalid, illegal or unenforceable provision eliminated.
16. GOVERNING LAW AND JURISDICTION
This Agreement shall be governed by and construed in accordance with the laws of State of Massachusetts and the parties hereby submit to the exclusive jurisdiction of the State of Massachusetts courts.