FOR IMMEDIATE RELEASE
 Optical Phusion Wins "Highest Growth Partner Retail" Award From Datalogic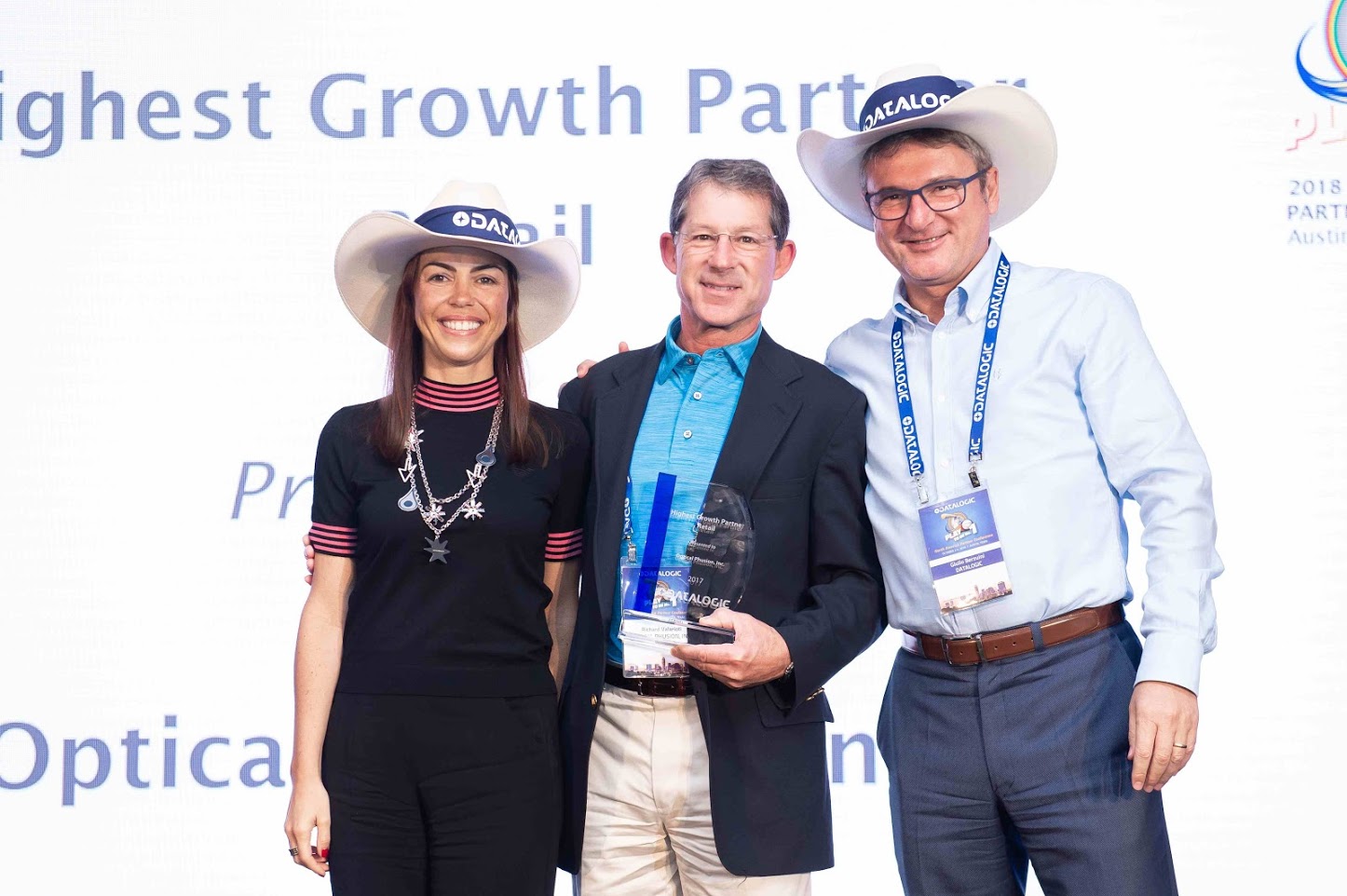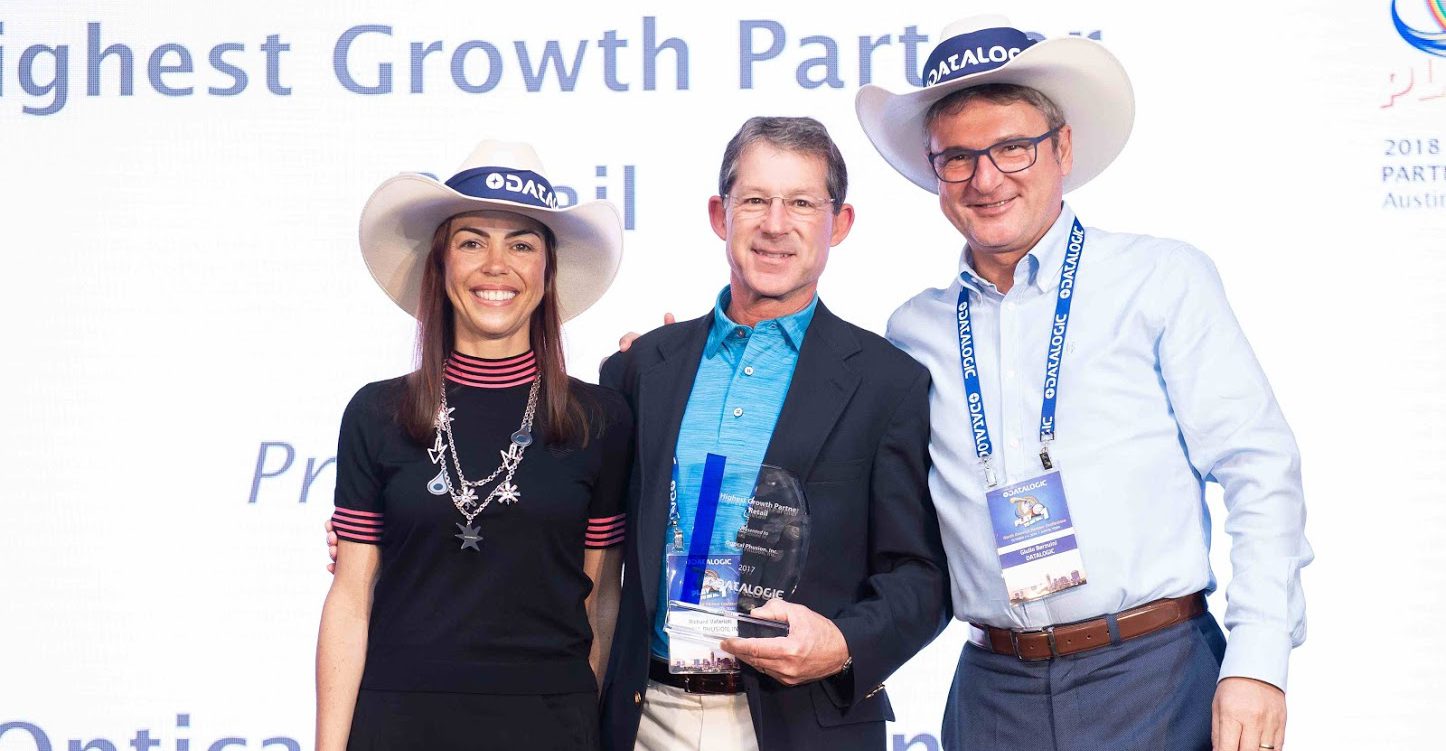 Littleton, MA, November 2018 – Optical Phusion (OPI) was recently honored by Datalogic at its annual partner conference for "Highest Growth Partner in Retail." The company was cited for having the highest sales growth in retail as a Value Added Reseller for 2017.
A Datalogic partner for several years, OPI earned the award primarily due to implementation of the JOYA Touch handheld device for OPI's Personal Shopping Solution for one of their largest customers in the grocery industry.
In accepting the award, OPI founder Richard Valarioti said, "This is a very special honor for OPI and reflects the hard work and passion our team devoted to the JOYA project. Thanks to Datalogic for sponsoring this event and for being such an outstanding partner."
The award continues a strong year for Littleton, Massachusetts-based OPI. "We have remained on-target this year with growth expansion in the U.S," Valarioti added. "We are now serving territories coast-to-coast and have expanded beyond our New England home turf by welcoming new Account Executives on the West Coast, Mid-West and the Eastern Seaboard.
Founded in 2004, OPI is an enterprise-mobility focused-integration company that excels in helping customers manage the entire lifecycle of their enterprise mobility, kiosks, wireless technology and RFID projects.  This includes offering application-based solutions for a range of markets specializing in retail, supply chain and field sales organizations.
Datalogic, the largest European manufacturer and a global technology leader in automatic data capture and process automation markets, specializes in the design and production of barcode readers, mobile computers, sensors for detection, measurement and safety, vision and laser marking systems and more.
# # #