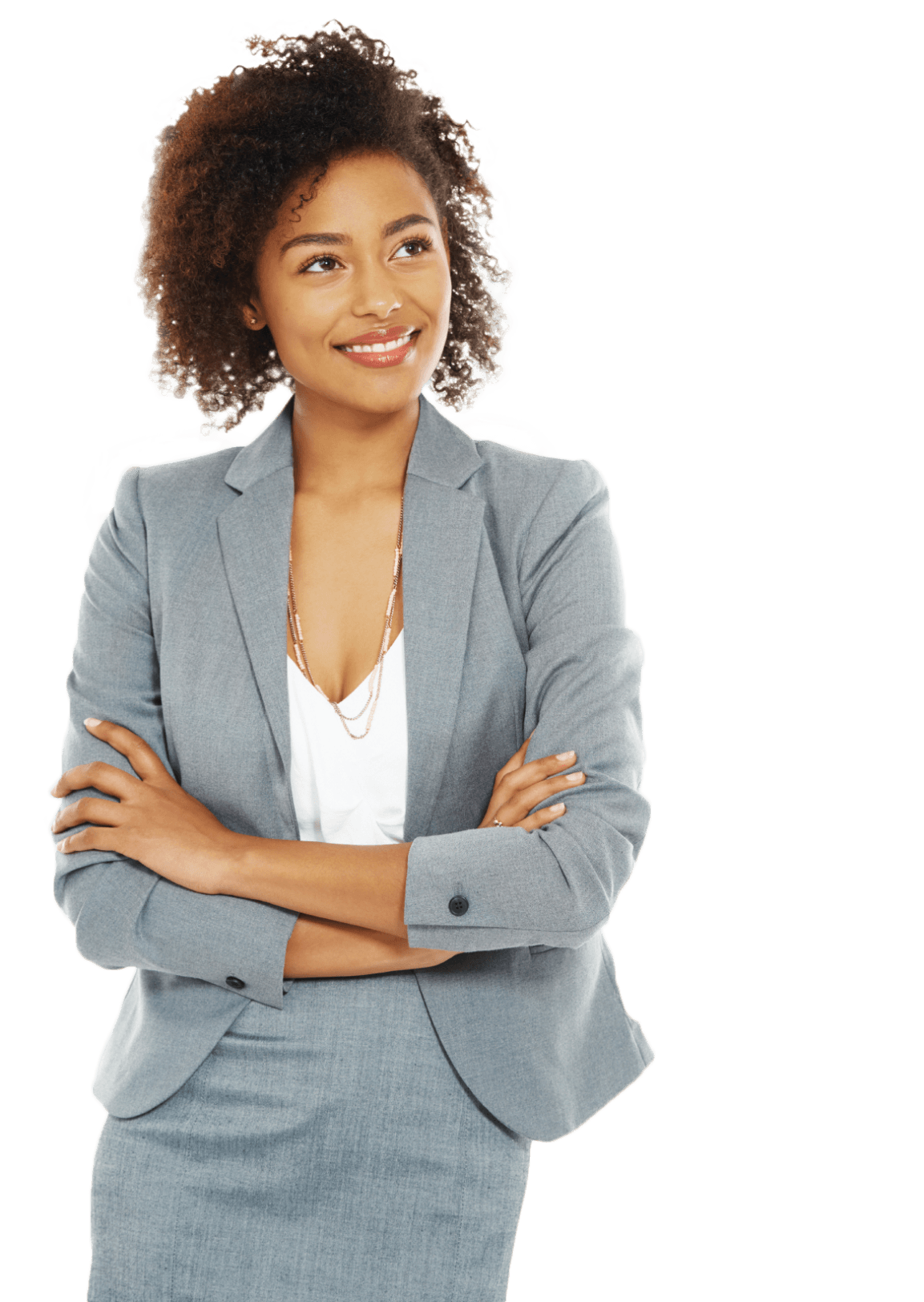 OPI Solutions for Other Industries
KIOSK SOLUTIONS FOR EDUCATION
Educational institutions can utilize kiosks to help engage students and keep them informed, make their administrative departments more productive and help to utilize and keep track of valuable resources. We've listed just a few of the roles an OPI custom kiosk could fill on any campus.
Arrivals
Free up front desk personnel and add a level of security with a lobby kiosk that can students run background checks on visitors, print a day pass or visitor ID and keep detailed visitor records as well as allow students to check in late or out early.
Student Registration
Students can complete registration information, look up class schedules and catalogs and make appointments with counselors.
Library and Resources
Students can look up books and information, sign-out library resources, and request inter-library loans from other locations.  Other departments, like the athletic department, can utilize a kiosk to allow for sign-out of school owned equipment.
News, Events and Information
Screens campus-wide can display updates and announcements on a loop, display emergency information, allow people to look up information and share event calendars with details.
MOBILITY SOLUTIONS FOR EDUCATION
You can supply your staff, and even your students, with secure and durable mobile devices that allow access to resources anytime and anywhere but with added security and control.
Collaboration & Productivity
Allow notes, resources, calendars and contacts to be shared and allow staff and students to access school email accounts. Staff communication can be streamlined, whether it's via voice or instant text messaging.
Control
Control over applications, settings and configurations as well as internet access and website browsing.
Security
The added security of school-owned devices, enabling you to know who is accessing what information, when and from where.
RFID SOLUTIONS FOR EDUCATION
In an educational environment, there are many distractions and lots of activity on a day-to-day basis, making it easy for school equipment and resources to go missing.  An RFID Solution from OPI can keep track of everything for you!
Asset Location
Track and locate any lost or stolen items and receive alerts when certain resources leave school property.
Access
Use RFID enabled IDs to control access to certain areas and buildings on campus.
File Tracking
Track and locate files and paperwork in school administration offices and archives.
KIOSK SOLUTIONS FOR HOSPITALITY
Kiosks can be utilized by hotels, passenger transportation services, performance venues, sports arenas, amusement parks, museums and other entertainment and travel-related businesses to reduce wait times and increase customer enjoyment and satisfaction.
Guest Loyalty
Guests can utilize on-site kiosks to sign up for loyalty/preferred guest programs or clubs and even print a loyalty membership card. Existing members can see the latest special offers, scan their card and look up account information and points earned, and redeem points for products and services.
Guest Services
Hotel guests can use kiosks to check in and out of their rooms, view and pay their bills, make reservations for on-site restaurants or spa services, order room service, and explore local attractions.  Guest will never have to wait while a front desk staff member fields a phone call or serves another customer.
Ticketing and Admissions
Kiosks can be line busting and balancing assets, allowing for quick and easy ticketing transactions and less wait time, all while capturing and logging admissions data in real time.  Kiosks can also limit admission numbers to certain shows, areas or attractions to help distribute crowds.
Way-finding and Information
Interactive maps of the property, building, or the surrounding areas can be available on a kiosk screen.  Guests can search for specific locations or find the nearest restrooms or exits easily.  Any information that is relevant to your guests can be made available at their fingertips, searchable and printable!
Interactive Exhibits
Interactive, engaging exhibit information can be displayed on kiosks and can be changed and updated easily or moved to a new location.  At museums, historical site or landmarks, or even zoos or animal parks, information can come alive, complete with video and sound!
Concessions and Promotions
Self-service kiosks can reduce concession or gift store wait times.  Kiosk screens can also provide targeted on-location ads as well as promotion for upcoming events. Museums, zoos and other attractions can even use kiosks to collect donations or promote membership drives.
MOBILITY SOLUTIONS FOR HOSPITALITY
With OPI mobility solutions all of your guest services can go anywhere your guests and staff can go – always at their fingertips and never out of reach!
Line Busting
Anywhere a line forms, your staff can break it up using mobile devices (with maybe the exception of restroom lines). When there's backup or long wait times, send staff to scan tickets at the entrances, check people out at the gift shop and take concession orders.
Mobile Point-of-sale
Products can be paid for anywhere in the venue, park or museum.  Concessions can be ordered from a mobile device to be delivered to a certain seat in a concert hall, theater or stadium.
Staff Communication
Your staff is never out of touch.  Quick and easy communication between staff no matter where they are is essential to handling day-to-day tasks and can be a life-saver in a crisis or emergency situation.
RFID SOLUTIONS FOR HOSPITALITY
In an educational environment, there are many distractions and lots of activity on a day-to-day basis, making it easy for school equipment and resources to go missing.  An RFID Solution from OPI can keep track of everything for you!
Asset Tracking
Use RFID tags for loss prevention – ensure that certain items are not removed from the property or stolen. Locate assets in Museum storage or archives.  Zoos and animal parks can even use RFID tracking to ensure animals remain in their environments or enclosures and be alerted when they are in proximity to fences, walls or other areas.
Security and Access
Use RFID enabled IDs to control access to certain staff-only areas and keep detailed records of who accesses these areas and when. RFID can also be embedded into VIP, Backstage and other special temporary passes for guests to access those areas only on specific event dates while providing minimal extra security staff for those areas.
KIOSK SOLUTIONS FOR GOVERNMENT
Government offices and departments will find kiosks able to help their staff stay productive, keep wait times short, and reduce the costs associated with serving the public.
Queuing
Manual check-in is time consuming work that creates long wait times for the public and drudgery for your staff.  Kiosks can check people in quickly and assign a queue number, allowing people to sit and relax instead of standing in line.  The kiosk screens can display queue numbers in order of service as well as estimated wait times.
Bill Pay and Automated Services
Kiosks can allow people to look up and pay bills, taxes, fees and fines pertaining to any government offices or services. The terminals can be outfitted to accept any form of payment, including cash, and can be conveniently located anywhere and operate 24/7.
Courthouse
A juror kiosk can streamline the jury summons and selection process. Those summoned for duty can use the kiosk to quickly check-in and out, print Juror ID badges, answer qualification questionnaires, print attendance letter and certificates for proof of service. Kiosks capture attendance lists and juror data for use in selection and can even issue payment of juror's fees.
Way-finding and Public Information
Direct people to exactly what department and office they need to visit to complete their tasks. Kiosks can also display any public information or announcements, calendars and event information or even emergency alerts.
Multi-lingual Support
A kiosk is the perfect place to present information in multiple languages, allowing visitors to look up the information they need in the language they understand best.
Corrections
In Corrections, micro-kiosks in individual cells can create a safer and more secure environment by allowing inmates to access commissary balances and account information, place orders, communicate, file grievances and more. These kiosks, as well as larger ones in the library or on mobile carts can provide constitutionally required legal research materials.
MOBILITY SOLUTIONS FOR GOVERNMENT
Managing and accessing government data brings a different set of regulatory challenges that may be difficult to meet without having full control over all mobile devices.
End-to-end data security
When all mobile computers and tablets supplied to staff, they can be completely managed, controlled and configured from a central console. Access to information can be strictly monitored, applications can be installed and updated remotely, and alerts can be sent via push notifications.
RFID SOLUTIONS FOR GOVERNMENT
At a government office or department accuracy, efficiency and security is paramount.  RFID is one of the most accurate ways to keep track of things in real-time.
Asset Tracking & Security
Use RFID tags for loss prevention – ensure that items are not removed from their assigned areas, departments or from the property without authorization. RFID tags can also locate files in storage or archives.
KIOSK SOLUTIONS FOR NON-PROFITS
Non-profit organizations are likely to be conscious of staffing costs, whether it is simply to keep operating costs down or because they rely on a lot of volunteer hours.  Kiosks can help to free up staff for other tasks while filling several roles.
Donation Collection
Kiosks can be used to promote donation drives and collect donations from supporters and members.
Member Registration
Registration for membership of the organization can be performed on a kiosk, with all relevant information collected. Volunteers can also sign up for hours that need to be filled and events that need more team members to work them.
Event Promotion
Event promotions can be displayed on kiosk screens and calendars with dates and details of events can be posted.
Surveys and Information
Attendants to events and others who interact with the organization can answer surveys and provide feedback anonymously via kiosk questionnaires.
MOBILITY SOLUTIONS FOR NON-PROFIT
Non-profits come in all shapes and sizes, from global charities to small local civic groups, and they serve a wide variety of interests and people. A one-size-fits-all mobility solution could never work for such a diverse group of organizations, which is why the custom tailored solutions from OPI are the perfect answer.
Data Access and Collection
Data collection without mobile devices can be tricky, usually involving paperwork that can be easily lost or disorganized. A mobile device immediately adds data collected in the field to the organizations' database. While the BYOD model may work for volunteers that come and go, devices owned and issued by the organization for permanent staff and board members can be configured to have access to more information, broader security measures and OPI services and support.
More than Data
In addition to access to organization data, the ability to collect data in the field and communication between staff members, most mobile and tablet devices have additional functions that non-profits will find useful.  Devices can be utilized as mobile point-of-sale or take photos or videos needed for case work.
RFID SOLUTIONS FOR NON-PROFIT
Non-profit RFID tracking is vital to keeping organizations solvent and organized.  RFID tracking allows non-profits to know where all their assets are at any time.
Loss Prevention & Security
If the work a non-profit does requires expensive equipment, they can ill-afford to replace it if it goes missing, so an RFID tag can allow them it doesn't.  RFID enabled ID cards can keep areas where assets are stored at the organizations' headquarters secure.
RFID Inventory
If, for example, the organization collects food donations, RFID tracking of their inventory allows them to easily locate donations in warehousing and use them before they expire. If a non-profit sells it's own products, RFID tagging can streamline inventory and help them fulfill orders and re-order items from manufacturers when they're running low.