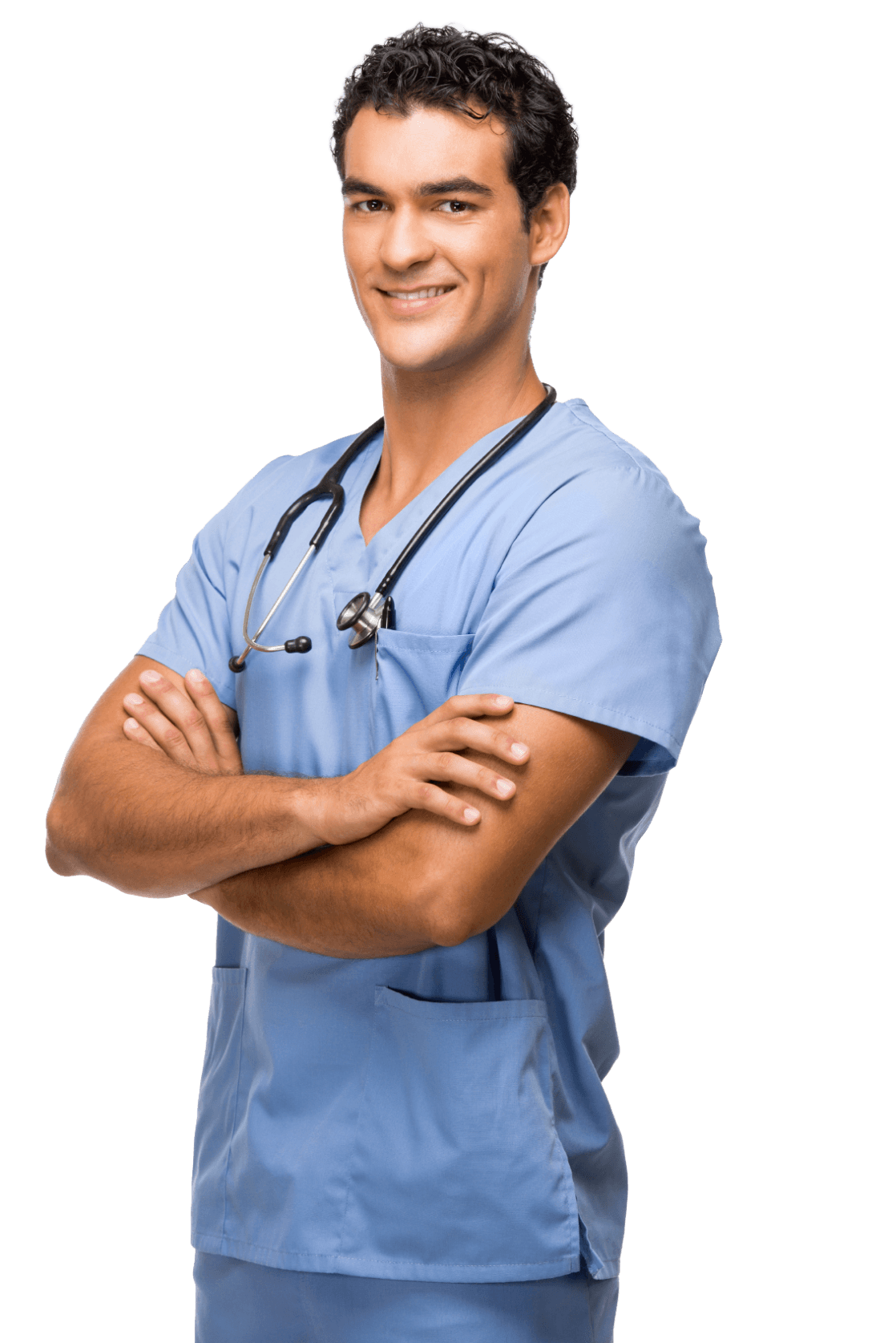 OPI's Productivity Prescription
Hospitals, outpatient centers and doctor's offices have so much data to manage that they can easily develop inefficiency at epidemic levels.  OPI healthcare solutions can treat these symptoms – helping to reduce errors and free up staff member's time allowing them to provide better patient care.
OPI and our partners have our fingers on the pulse of healthcare enterprise technology and our healthcare solutions can revive your facility's strengths!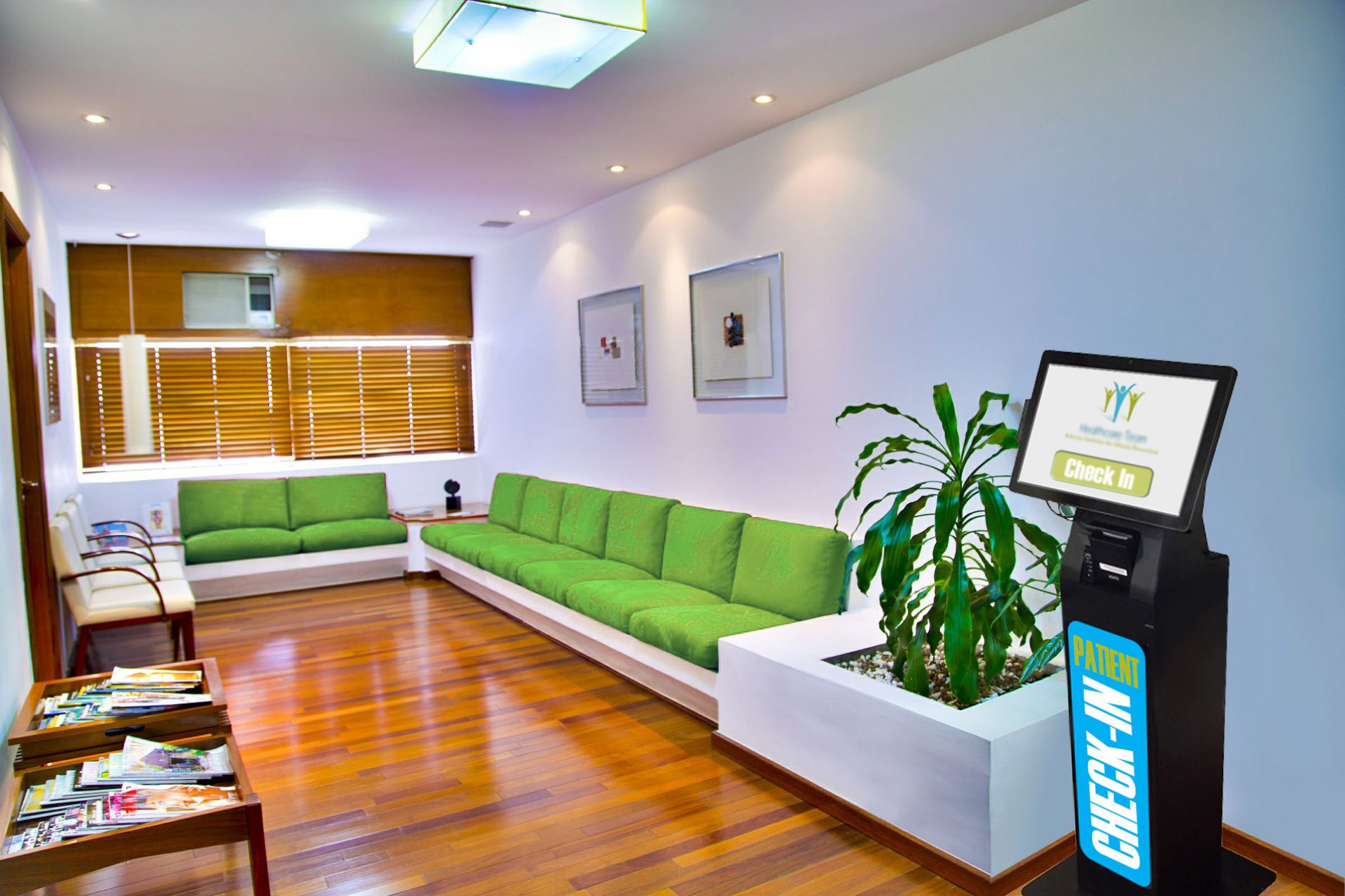 HEALTHCARE KIOSK SOLUTIONS
In a healthcare environment, kiosks can be utilized to optimize efficiency, making healthcare staff more productive, shortening patient wait times, and reducing errors.
What can an OPI Custom Kiosk Solution do for Healthcare?
Patient Check-in & Registration
Streamline the waiting room by reducing reliance on staff and congestion at the front desk. Facilitate data collection processes and reduce overhead costs associated with data entry, payment collections, and paper records storage.

Patient Education & Info
Provide interactive health information to patients. Great for instances where nutrition or wellness education or training is required to receive government assistance. Health info kiosks at business or public locations can increase awareness and active participation in health and wellness.
Patient Screening
Virtual health screenings via kiosks through questionnaires, video chat with a physician or integrated diagnostic tools like blood pressure cuffs, thermometers, etc.
Wayfinding
Guide patients with digital maps of your facility and directories of providers, offices and departments that include floor numbers, room numbers, contact info and more. Help hospital visitors find the departmetn the patient their visiting is in.
Multi-Lingual Platform
Kiosks can be equipped with settings for any language, allowing patients who speak a language different than healthcare staff to easily provide their information and view information on their diagnosis, treatments and prescriptions in the language they're most comfortable with.
Hiring, Testing & Timeclock
Prospective staff can fill out and submit applications. Staff can clock in and out and receive announcements. Kiosks can be used for interactive employee training and testing for certifications.
WIC Kiosk for Health Providers
WIC (Women, Infants, and Children) is a federally funded state health & nutrition assistance program for pregnant women, infants, and children under the age of 5. WIC kiosks can provide informational or transactional services and benefit WIC administrators and participants alike.
RFID Medical Device Tracking Solution with eTrack
In a hospital environment, things happen fast – life threatening emergencies, nurses and doctors on the move, unpredictable or wandering patients. In this high-stress setting, errors can occur, including loss of expensive medical devices by theft, damage or simply by staff misplacing the device and not being able to find it when it's needed.
eTRACK GETS YOU GOING
OPI can quickly customize and collect the data from your tagged equipment and medications and integrate it into your existing database.
HANDHELD CONVENIENCE
The Zebra MC9190-Z handheld RFID reader is remarkably user-friendly and intuitive, mimicking a cell phone with its touch screen. Point, click and follow the screen instructions.
A SAFER ENVIRONMENT
The Medical Device Tracking Solution helps to reduce delay during emergencies by keeping close tabs on medical equipment that must be quickly located.
INCREASED EFFICIENCY
The clinical staff often spends too much time on non-patient care activities, including searching for portable medical equipment. RFID lets you keep close track of inventory on a real-time basis.
LOSS PREVENTION
RFID Portals can send alerts when people attempt to leave the premises with tagged devices, or even remove them from the part of the facility where they belong.
MORE THAN JUST LOCATION
Scanning an RFID tag can bring up more information about a device than just the tag. Devices can be marked as damaged or in need of sanitizing, or designated to certain departments to prevent cross department use.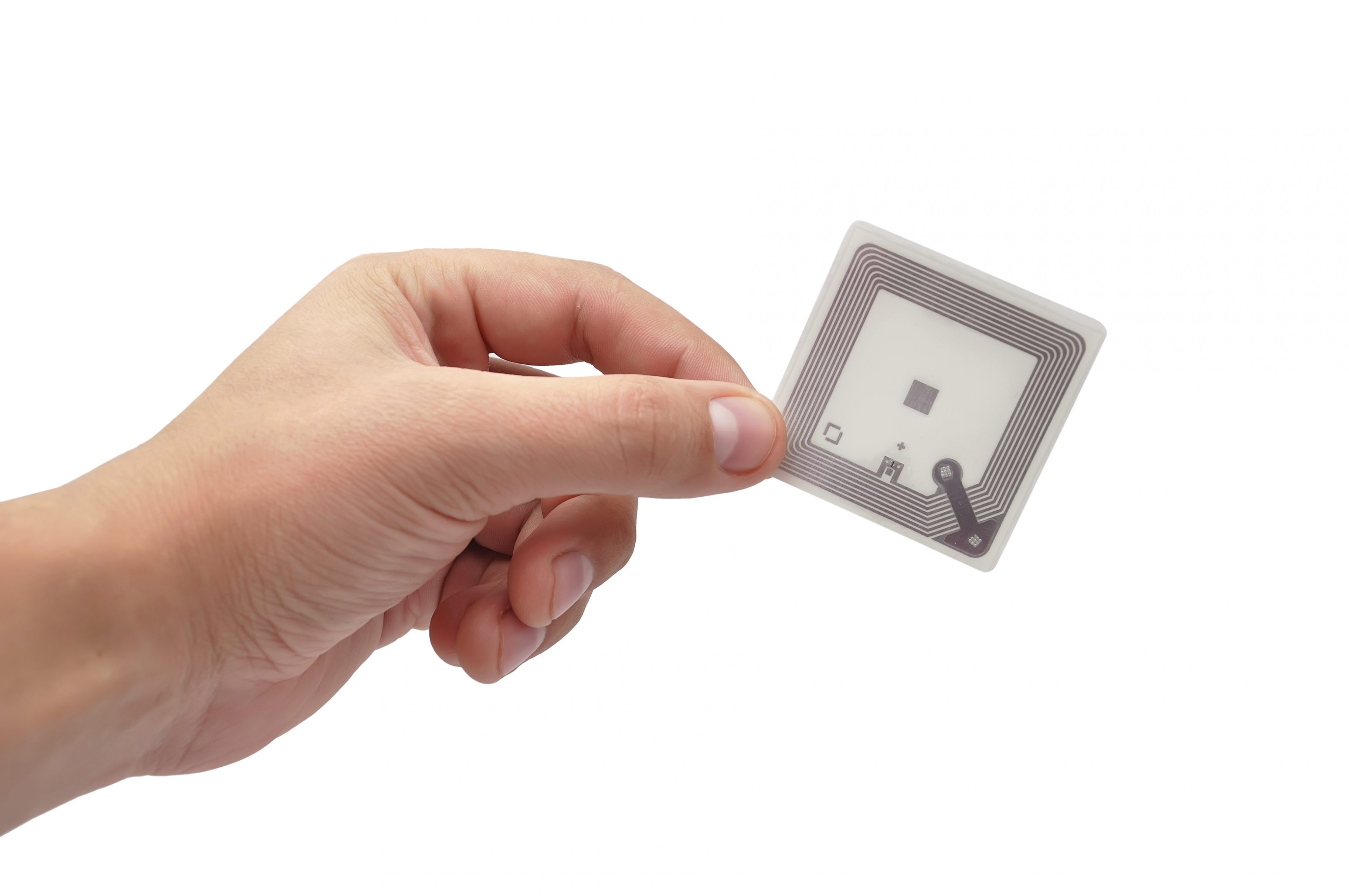 eTrack Search Mode
Find specific devices or groups of devices in SEARCH MODE, ignoring all other RFID tags.
eTrack Tag Filtering
Search for a subset in a group by specifying a required prefix, suffix or common data string, filtering out unnecessary tags.
eTrack P.O.C. Bundle
Your solution can include an assortment of passive Gen 2, Rev 2 RFID Tags that offer different read characteristics when applied to various materials.

Staff & Patient Tracking (and More!)
MOBILITY & RFID SOLUTIONS FOR HEALTHCARE
Just as loss or theft of expensive medical devices can occur, the fast-paced medical environment can lead to patient-related errors as well. A Mobility or RFID Solution (or a combination solution) from OPI, can help reduce these errors as well.
Staff ID and Access
RFID embedded staff ID tags can improve the security of your facility, and of sensitive medical records, by allowing only certain staff members to have access to certain areas like pharmacy storage, speciman labs and records rooms.
Patient ID & Tracking
RFID or barcoded Patient wristbands can help staff keep track of patients who may wander. Staff can scan Patient wristbands to prevent the miss-indentification of patients and prevent them from receiving incorrect medication or treatment.
Pharmacy Management
Barcode labels can be scanned to verify and record dispensing, and check the NDC number against the prescription order. RFID tags on pharmacy bottles and containers can prevent theft of restricted narcotics or expensive pharmaceuticals.
Labor and Delivery ID
Research has found that up to 100 babies are switched at birth in hospitals every year. Matching RFID or barcoded Mother and Infant ID wrist and ankle bands can prevent this.
Speciman Track & Match
Labels matching the RFID tags or barcodes on a patient's wristband can ensure that a speciman will not get miss-identified RFID tagged specimans can be scanned for if they are lost. Mobile Printers allow staff to properly label specimans as soon as they are collected.
Medical File Tracking
Medical charts and physical records must be carefully tracked to meet chain of custody and privacy requirements. Temporarily misplaced charts can be a serious problem.  RFID tagging can allow for easy tracking.
Mobility & Mobile Device Management (MDM) Solutions for Healthcare
ENTERPRISE MOBILITY SOLUTIONS FOR HEALTHCARE
Let OPI create a custom Mobility Solution for your Healthcare Facility or Practice. We'll help you choose the mobile computers & tablets, printers, scanners or other mobile devices that are the best fit. We'll select and customize and/or develop the software needed for these devices to play the role they need to. Once deployed, we'll provide on-going support and services for the lifetime of all devices.
The following Enterprise Mobility Devices are purpose-built for Supply Chain Use:
MOBILE COMPUTERS: TC51/56 Series and MC40 Touch Computers
ENTERPRISE TABLETS: ET1 Enterprise Tablet
SMARTPHONE SLEDS: SL22 | SL42 | SL62
HANDHELD RFID READERS: DS9808-R General Purpose Scanner
MOBILE PRINTERS: QLn Series Healthcare Printers
Other devices purpose-built with the dependability and easy cleaning and sanitizing needed for Healthcare use:
The GX420/430, GK420 and GT800 all print healthcare labeling.  The HC100 Wristband printer can produce barcoded or RFID embedded patient ID Wristbands.
MDM (Mobile Device Management) FOR HEALTHCARE
An OPI Mobile Device Management Solution is vital for any healthcare organization. The US Dept. of Health and Human services archives all data breaches that affect 500 patients or more. In recent years, a high percentage of breaches have been traced to "other portable electronic device[s]."  In many of these cases, mobile data was a target for cybercrime because the provider had failed to implement proper security measures and training. Optical Phusion is proud to offer you a choice of best-in-class device management solutions. These solutions give you full account control of devices through their entire lifecycle.
RESOURCES:
SOTI MobiControl for Healthcare Brochure
Need an Efficiency Check Up? Get in Touch!
Fill out the form on our contact page, or give us a call at (978) 593-5900