USED FOR
Shelf Edge Labels
Mark Down Labels
Replacement Tags
Mobile Point of Sale Receipts
Return Labels
Pick and Pack Labels/Lists
Raw Materials

Finished Goods
Receiving
Put Away
Cycle Count
Cross-Docking
Picking/Packing
Staging
Retail | Warehouse | Manufacturing | Transportation


USED FOR
RFID Case/Pallet Labels
RFID Exception/Replacement Tags
Retail | Warehouse | Manufacturing | Transportation
ZQ500 Series Mobile Printers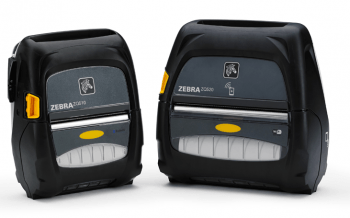 USED FOR
Receiving, Put-Away, Reverse Logistics
Inventory Management, Cycle Count
Cross-Docking
Picking, Staging, Packing, Shipping
Direct Store Delivery
Fleet Management
Proof of Delivery and Pickup
Ticketing

Passenger Services
Field Sales Automation
Field Service
Inventory Management, Cycle Count
Quick and Efficient Checkout
Customer Experience
E-Citations
Parking Violations
Retail | Logistics | Manufacturing | Hospitality


USED FOR
Low-Volume Applications
Pallet Labeling/Tagging
Case and Item Labeling/Tagging
Forklift-Mounted RFID Labeling/Tagging
In-Store Retail Tagging
Specimen Tracking
Retail | Warehouse | Manufacturing
ZQ310/ZQ320 Mobile Label and Receipt Printers – Indoor
ZQ310/ZQ320 Mobile Receipt Printers – Outdoor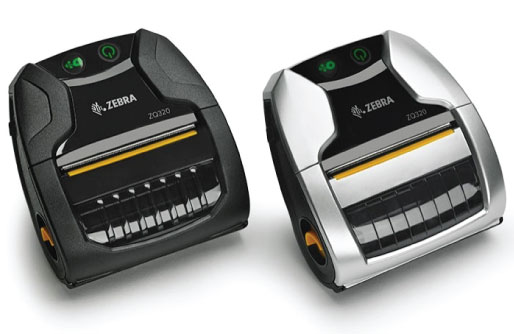 USED FOR
Proof of delivery
Invoices
Receipts
Mobile point-of-sale
Shelf labeling
Price markdowns/markups
Parking violations
Inventory lists
Retail | Manufacturing | Transportation
Honeywell Mobile Printers
If you're looking for an ultra-rugged and reliable mobile receipt printer for route accounting, direct store delivery, citation printing, car rental return receipts and more, look no further than the RPe Series. This tough competitor withstands drops and exposure to dust and water, and is designed for all-day printing with a full-shift battery life.
Retail | Field Mobility | Warehouse Management | Manufacturing | Transportation
The PrintPAD™ system eliminates the hassle of juggling a mobile printer and computer. It's equipped with an integrated 101.6 mm (4 in) Honeywell MicroFlash™ 4te printer. Simply add a Honeywell CN3, CN4, CN3e, CN4e, CN51 or CN70/70e mobile computer to get the convenience of a portable thermal printer and mobile computer united in a compact, ergonomic unit.
Retail | Field Mobility | Warehouse Management | Manufacturing | Transportation