NEW! Download our FREE eBook, The Next Generation of Click and Collect.
Click & Collect
Last-Mile Smart Locker Solutions
The final piece to complete your Click & Collect Solution.
Which Click & Collect Locker Solution is Right for You?
The Final Piece of the Click & Collect Puzzle
Last Mile Locker Solutions from OPI are the final piece that completes an end-to-end Click & Collect Solution.  For more information about Click & Collect Solutions from OPI, visit our Click & Collect page.
A Value-added Partnership
OPI offers fully customizable order collection locker stations together with our partner, Strongpoint. Headquarted in Norway, Strongpoint has 250+ locker installations across Europe and North America. To learn more about the Strongpoint products, visit our Smart Locker product page.



Smart & Connected
All functions are managed and monitored remotely via cloud-based software. Terminals can verify age for restricted items. Software alerts staff of temperature changes, open doors, and other incidents.

Customized & Modular
Fixed and Mobile Stations are built of mix-and-match modules to create the perfect custom combination, available in any color with your branding. Modules can also be swapped out or added on.

Secure & Reliable
Rugged and durable enough to withstand any weather conditions. Interior surfaces are high-quality stainless steel, and external surfaces are galvanised, coated steel. Hidden hinges and locks prevent tampering.
Custom Built
Retailers work directly with an OPI rep to design the solution that best suits their products, location, customers and the way they do business.
REMOTE CONTROL
Lockers are managed and monitored remotely, with alerts of any issues, and automated customer communications are covered by locker software.
Efficient & Economical
Lockers save time! Most orders take only a minute or two to load into the Lockers and, unlike curbside, employees aren't being called away from other tasks to bring orders out to waiting customers.
Installation is Quick & Easy
Installation of most Fixed Stations only requires one day. Compact and convenient Mobile Stations can be quickly set up anywhere there is a power source.
Painless Pick-up
Flexible pick-up times allow them to collect orders at their convenience, with no waiting in line. Most pick-ups take less than one minute!
Easy & Worry-free
Lockers only unlock with the correct, one-time-use PIN that is sent to the customer, meaning purchases can't be tampered with or taken by the wrong customer.
Completely Contactless
Lockers allow for completely contactless transactions from order to pick-up. Lockers can even be unlocked via smartphone, with no need to use shared terminal kiosks.
Access for all
Terminal kiosks are ADA compliant and individual locker reservations allow customers to reserve lower compartments if needed. Mobile Stations are equipped with ADA compliant ramps.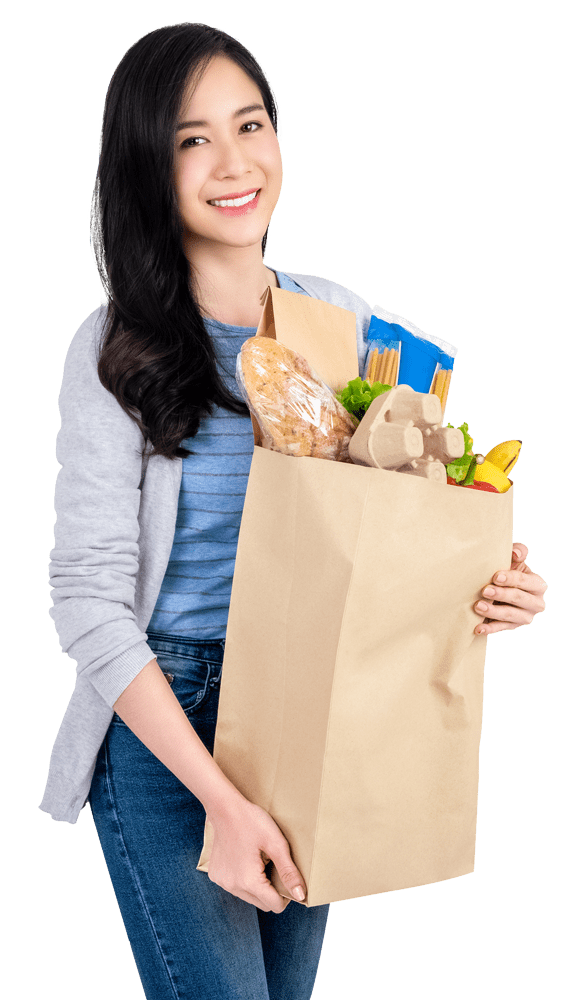 What Retailers Have to Say
A few testimonials from retailers about the impact Last-mile Locker Solutions have had on their stores and – most importantly – their customers.
Our customers love the grocery lockers and tell me it's the best thing we've done. Using click & collect lockers is one of the key reasons why our grocery e-commerce orders have increased so much so quickly.
Previously we had a solution with a bell that the customers rang when they arrived to pick up their orders. …it created stress for the staff not knowing when it would ring and to be interrupted in the middle of other tasks in order to run back and forth. 
When people are on the go, this is a very practical way to pick up their order. It takes 20 seconds to enter the order code and retrieve the bags from the locker. It is extremely efficient.
The Next Generation of Click and Collect
To learn more about the changing grocery e-commerce landscape and the role locker pick-up stations are playing, please download our playbook, "The Next Generation of Click and Collect."
Created by OPI, Strongpoint and Retail Dive, it explores some of the key considerations for retailers as they seek to position their click and collect services to best meet consumer demands going forward while achieving their own business objectives to make grocery e-commerce as profitable as possible.
Fixed vs Mobile – which Locker Station is right for you?
Locker Stations
Fixed Locker Stations

Who
Click & Collect Fixed Locker Stations are designed for any retailer ready to combine their online business with the physical stores.
What
Fixed Locker Stations are secure, smart, and customizable Last-Mile locker stations installed in one convenient location either indoor or outdoor for customer collection of online orders.
Outdoor stations include LED lighting and a roof/awning attachment. Sturdy construction allow lockers to stand up to extreme weather conditions and years of wear and tear.
Where
Fixed Stations can be installed anywhere, indoors or outdoors. With modular construction, stations can be as small as available space requires or as large as high-volume stores demand. Fixed Stations can be free-standing or built-in to walls or other structures.
LOCKER TYPES
Fixed Locker Stations can consist of any number of grocery or parcel locker modules, arranged in a variety of station layouts. With several modules to mix and match, and options for layouts and locations, the possibilities for your Fixed Station are endless!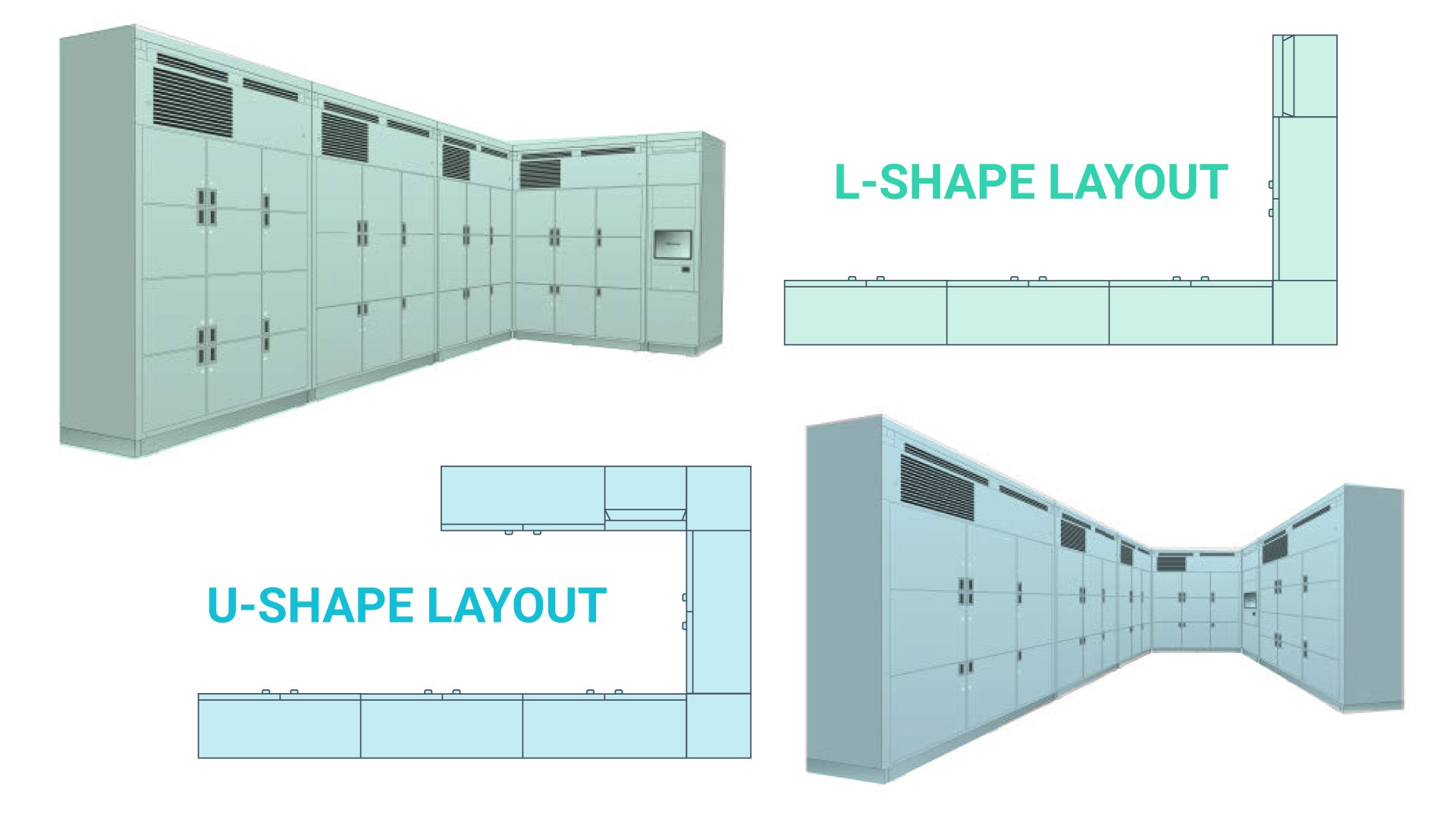 Locker Stations
Mobile Locker Stations

Who
Click & Collect Mobile Locker Stations are designed for any retailer that wants to bring smart, remote collection locations to the most convenient locations for their customers.  This compact solution can be a perfect fit for retailers who have limited space, huge swings in seasonal demand or who want to try out a less permanent solution.
What
Mobile Locker Stations offer the same functionality as Fixed Stations, but in a compact package that's on wheels! 
Mobile Stations are built tough and come equipped with a roof with LED lights, a staircase, handrails, an ADA compliant ramp and non-slip flooring. A 4G Router ensures remote lockers stay connected.
Where
The Mobile Station can't go indoors, but it can be placed in just about any outdoor location. No building permits or infrastructure required, just a power source. Try out different locations in your own parking lot, or tow to a gas station, an event, a local college campus or business park, or anywhere else your customers are – to create a satellite order collection hub.
LOCKER TYPES
The number and variety of modules in a Mobile Locker Station is restricted by trailer size and towing weight limits.
The standard layout for a Grocery Mobile Station includes:
Kiosk terminal module
Three 9-door modules – Chilled or Ambient
Two 12-door modules – Frozen, Chilled or Ambient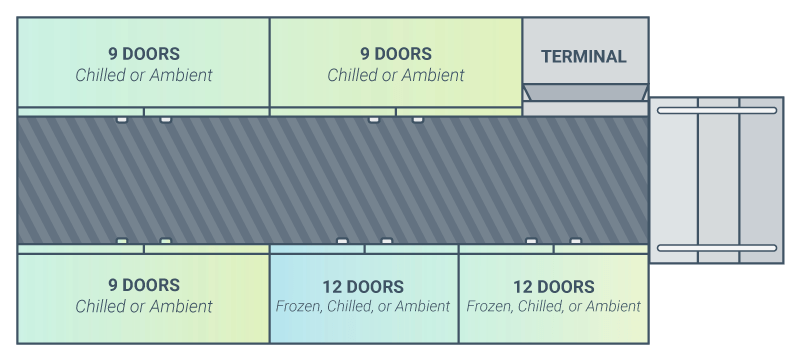 Locker Types
Grocery Lockers

What & Who
Temperature-controlled Lockers designed for Grocery and other food retailers.
NSF Certified
Grocery lockers are NSF certified for Food Handling. Products bearing an NSF certification mark meet all standard requirements, including product testing and regular inspections to verify products continue to comply with NSF standards.  Read More >

Three Temperature Zones
Grocery Locker modules are available in three temperature zones appropriate for different foods. Software alerts staff of any temperature changes, open doors or incidents that may affect food quality. Auto-defrost ensures stability and prevents condensation and icing. The self-closing doors have heated frames to prevent freezing shut.

Grocery Modules
10 Door (6 Chilled/4 Frozen) w/Terminal
12 Door Frozen, Chilled or Ambient
9 Door Chilled or Ambient
Stand-alone Terminal Module
Locker Types
Parcel Lockers

What & Who
Multi-size Lockers designed for retailers of any industry.
SAME DAY PICK-UP
Parcel lockers allow retailers to easily provide same-day order fulfillment with pick-ups available beyond store hours. Customers don't have to wait for orders to ship or worry about them sitting outside, exposed to the elements or possible theft.
Passive Ambient
Parcel lockers are passive ambient, meaning they remain the same as surrounding temperatures.
Multiple Compartment Sizes
Parcel lockers are available in multiple compartment sizes to accommodate a wide variety of products. The different sizes come in various combinations and we will work with you to choose the right mix of compartment sizes for your needs.

Parcel Modules
Parcel modules consist of the Starter Module, which includes the terminal kiosk and is a stand-alone locker station. Add On Modules allow retailer to create larger stations and work in conjunction with the Starter Module. Number of compartments and sizes are determined by retailer request.
Get in Touch.
Are you interested in more information about Last-mile Smart Locker Solutions from OPI? We'd be happy to answer any questions you may have.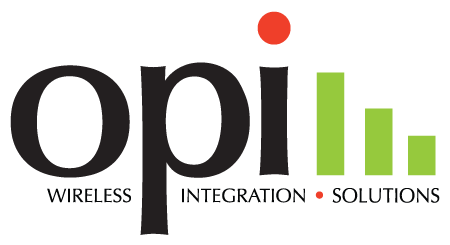 Copyright © 2021, Optical Phusion, Inc. All rights reserved.
This content or any portion thereof may not be reproduced or used in any manner whatsoever without the express written permission of Optical Phusion, Inc.