Product Spotlight: The Zebra TC21/26
RIGHT SIZED. RIGHT FEATURES. RIGHT PRICE.
Considering low-cost mobile phones for your workers? Step up to the business-class durable TC21/TC26 Touch Computers — without stepping up in price. Choose the connectivity your workers need – the WiFi-only TC21 or the WiFi/cellular TC26. Then choose the features that will allow your workers to improve task accuracy and on-the-job efficiency.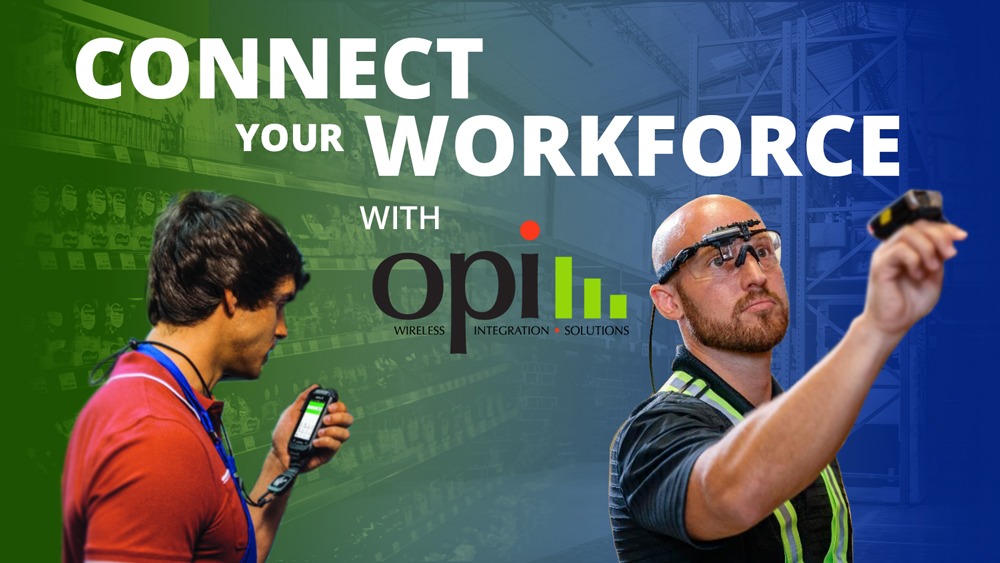 Whether Retail or Supply Chain, OPI can provide solutions to connect your workforce. With the Zebra EC30, retail associates can check a price or inventory, instantly reach other departments and ask managers or supervisors questions, all without leaving the customer to go in search of information. The HD4000 Head Mounted Display, paired with Zebra Mobile Computers, boosts task efficiency and accuracy by overlaying the most relevant contextual information over your workers' real-time field of view.
Both solutions can be enhanced with Zebra Workforce Connect. Employees can easily communicate from anywhere with Push-to-talk Pro and Voice Client. Profile Manager allows you to easily manage and oversee your entire device fleet.
OPI Welcomes New Team Members
Steven Love Joins OPI Sales Team
Steven comes to us with 25+ years of Retail Industry experience and has worked with 150+ retail, grocery and foodservice chains. He has held roles of District Manager, Project Director/Partner touching all aspects of the retail supply chain, with an emphasis on enterprise retail technology. He has extensive experience with RFID, Hand-Held, Kiosks, POS and today's solutions like Contactless Engagement, Infrared Fever Detection, Click & Collect, and our innovative Locker solutions.
Steven Love – Senior Account Executive
phone | (630) 743-3047         email | steven.love@opticalphusion.com
Tim Milholland Joins the OPI System Engineering Team
Tim joins OPI with 20+ years' experience in the AIDC space, most recently working for Honeywell as a Solutions Architect. Prior to Honeywell, he spent 16 years with Intermec Technologies working in both pre- and post-sales roles supporting both end users and Platinum partners, throughout the Ohio Valley and the Midwest. Experienced in many areas of AIDC including barcode scanning, thermal printing, mobile computing, forklifts and other vehicle-mounted systems, and RFID, he also has experience as an applications programmer and system/network manager. Tim was raised in the Ft. Wayne, IN area, is a graduate of Ball State University, and migrated to Ohio while working for International Harvester.
Tim and his wife Diane currently live in Xenia, OH. In their spare time they enjoy many outdoor activities. Tim also enjoys reading while Diane enjoys a good game of Rummy. Diane was a long-time employee of Digital Equipment Corp and visited their Boston-area facilities many times—fondly remembering (among other things) Prince Spaghetti in Lowell!
Tim Milholland – Systems Engineer
email | tim.milholland@opticalphusion.com