Growing retail competition is placing more importance on the in-store experience. Imagine if every one of your associates could check a price or inventory, instantly reach other departments and ask managers or supervisors questions, all without leaving the customer to go in search of information.
That is your connected, efficient, productive retail workforce with the Zebra EC30 Workforce Companion, enhanced with Workforce Connect Powered by Zebra Savanna.

Warehouse workers need to accurately fulfill more orders than ever before. Imagine the number of orders that could be fulfilled if workflows were completely hands-free, without the need to pause and check the next order or make sure the correct item was selected.
You can boost your workforce productivity with Zebra Mobile Computers paired with the HD4000, which projects the information warehouse workers need, directly into their field of view.
Unconnected Retail Workers…
Associates are Isolated
Associates without mobile devices are isolated from supervisors and co-workers, without access to store data.
Inefficient Workflow
Associates may have to seek out a supervisor instead of moving directly to the next task. Supervisors in need of an associate to handle an urgent task have to take time to track one down.
Leave Customers Waiting
In order to check a price, item availability or find the answer to a question from management or another department, store associates have to walk away from your customers. 
…Can Cost Your Store Big.
Service is Too Slow
In the time it takes for your associate to find the information requested, the customer can likely find the answer using their own mobile phone. 51% of shoppers feel they are better connected than in-store associates, and 56% of retail workers agree.*
You Can Lose Sales
If your associate walks away from your customer, and they can't find the answer, they could decide not to wait, reducing their basket size. More than half (55%) of shoppers reported that associates equipped with the latest technology provide a better in-store shopping experience.*
Productivity Suffers
The time your associates take looking for a supervisor, finding a phone or computer, or searching the backroom is time taken away from other tasks.
* results from Zebra 2018 Shopper Survey

INTRODUCING, the
EC30
ENTERPRISE COMPANION
FROM ZEBRA Technologies
Introducing the EC30, the right-priced mobile device with the right mobile connections for today's unconnected associates. This small, lightweight and durable device delivers comprehensive voice features — replacing both legacy radios as well as enterprise mobile computers with one compact device that can do it all! And the right data features bring a new level of efficiency and accuracy to core everyday tasks.
The EC30 —  the perfect companion for your unconnected workforce.
Want to see how the EC30 can connect your associates? Watch the EC30 Overview Video.
Ultra-portable, Pocketable and Wearable
Tuck it in a pocket. Wear it on a lanyard. Clip it on a uniform. Fits easily in one hand. The EC30 is only a half inch thick and weighs less than 4 ounces. The 3″ screen is just large enough display the information needed and the capacitive touch works with a light glove. 
Compact but Powerful
Ultra-powerful 8-core 2.2 GHz processor, 4 GB RAM/32 GB Flash — most memory in its class — and Android Oreo give the EC30 superior performance.
Affordable Durability
A temperature range of 32-122° F that goes from the store, to the receiving dock to the garden center and more. Drop it on the floor? No problem. The EC30 can tolerate a 4 ft./1.2 m drop to smooth concrete across the operating temperature and 1,000 1.6 ft./0.5 m tumbles.
A Battery That Doesn't Quit Mid-Shift
 A full charge provides enough power for an 8 to 10 hour shift and the EC30 charges quickly, with the ability to get up to an 80% charge in just two hours.
Integrated Barcode Scanning
The EC30 gives your workers the power to complete many core everyday tasks. Scan virtually any 1D or 2D barcodes, even damaged and poorly printed ones.
Push-To-Talk Express
The EC30 includes no-cost Basic PTT – right out of the box. Pre-installed and pre-licensed, Basic PTT can connect everyone with any PTT Express-enabled Zebra mobile device while they're connected to the store Wi-Fi.
In addition, Advanced PTT, Secure Text Messaging, and even fully-featured cordless deskphone functionality are available on the EC30 with Workforce Connect.

Picking/Packing
Putaway/Replenishment
Returns Processing
Assisted Selling
Price Check/Item Look Up
inventory/Cycle Counts
Task Management
Associate Location Tracking
Collaberation: PTT and VoIP
Time/Attendance Tracking
IDEAL FOR CURBSIDE SERVICE
Before the COVID-19 pandemic, many retailers were just implementing, or considering, curbside service, but with long lead times, pilot programs, and risk avoidance. That all changed, with some retailers implementing services within a matter of days and those who had implemented previously seeing a massive spike in demand. Never before have retailers have had to change focus so quickly and on such a large scale.
The EC30 can help streamline curbside service, keeping all of your staff connected while at your customer's vehicle. They can request add-ons, new or substitute items from the staff inside, and process returns and payments all without having to walk back in to the store.
Get in Touch
Are you interested in more information about connecting your retail workforce with Zebra EC30 Enterprise Companion or Zebra Workforce Connect? Get in Touch with OPI Today!
Email info@opticalphusion.com

ENHANCE YOUR CONNECTION WITH
ZEBRA

WORKFORCE

CONNECT
POWERED BY SAVANNA
Integrate secure push-to-talk voice and messaging on every mobile computer. With PTT Pro, sending a single message to the field or directing groups is easier than ever before. Additionally, knowing where everybody is at all times is guaranteed with location services that can pinpoint devices while users are on the road.
BENEFITS
Eliminate communication boundaries
Deliver messages consistently and securely
Connect with teams anywhere
Turn your Zebra mobile devices into powerful, fully-featured deskphones with Zebra Workforce Connect Voice powered by Savanna. Eliminate the need for desk dependent phone calls to be routed through the private branch exchange (PBX) to more easily communicate with managers, co-workers, and customers.
BENEFITS
Receive desk phone calls on your mobile device
Increase mobile flexibility
Speed up team response
Improve workflow
Log in and load up the right experience needed for each worker's role. Connect them to specific contacts, applications and device features remotely at the touch of a button. Plus, easily manage and oversee your entire device fleet from anywhere.
BENEFITS
Dynamically control access
Empower workers to get the answers they
need quickly
Easily deploy and locate devices

WORKFORCE CONNECT
for Retail
One Device for All Tasks
Avoid the cost and wasted time of managing and switching between multiple devices for data capture,  store data access and voice communication.
Collaborate and Communicate
Use Profile Manager and PTT Pro to directly communicate with dynamic users and groups to enable more efficient workflows.
Consult Product Experts
Use Voice and PTT Pro to find product help from specialists across stores to answer customer questions quickly.
Loss Prevention
Use PTT Pro Text Messaging to securely and discreetly communicate between all relevant team members.
WORKFORCE CONNECT
for WAREHOUSE
One Device for All Tasks
Procure and Manage a single device for each employee for multiple functions – voice, text, PTT, data capture, reporting, GPS locationing, etc. – reducing costly overheads.
Collaborate and Communicate
Use PTT Pro to directly communicate with each warehouse associate to assign tasks and priority orders to be received and put away. Report on inventory in real time to alert the arrival of priority deliveries and reject damaged ones to keep fulfillment speeding forward.
Document Damage
Take photo evidence and send text messages to supervisors for authorization to decline, report or take an alternate action.
Connect with Mobile Workers
Use Voice Client to stay in touch with mobile workers for instant answers and customer satisfaction.
Get Through the Noise
Use text messaging to communicate in noisy environments.

Unconnected Warehouse Workers…
Workers are Isolated
Warehouses are large, sometimes noisy places and workers are spread throughout facilities completing tasks, cutoff from other employees and supervisors.
Inefficient Workflow
Workers need to check back in with supervisors for which tasks are priority if they're not able to directly receive real time information. 63% of warehouse leaders ranked improving individual worker or team productivity and workflow conformity as an important outcome for the next 5 years.*
Leave Customers Waiting
In order to check on the status of an order, a customer service rep or manager must find the employee working on that order or even wait until they complete they're current task.
…Slow Down Your Supply Chain.
Fulfillment is Slow
Workers constantly pause to interact with scanners or other devices for order information, locate items and to confirm item accuracy. 60% of Warehouse Leaders reported labor efficiency and productivity among their top challenges.*
Urgent Orders are Delayed
Without being able to communicate real-time receiving information, supervisors can't direct workers to high-priority tasks.
Documentation Causes Interruptions
If an employee has a mobile device with them, they may be able to take photo evidence to document damaged goods, but they likely cannot send those images or messages to supervisors for immediate authorization to decline, report or take an alternate action.
* results from Zebra 2019 Warehouse Visioning Study

Want to see the HD4000 in action?  Watch the HD4000 Overview Video for a look at how it can boost task efficiency and accuracy.
INTRODUCING, the
HD4000
HEAD MOUNTED DISPLAY
FROM ZEBRA Technologies
With the first of its kind rugged HD4000 Enterprise Head-Mounted Display, you can boost task efficiency and accuracy by overlaying the most relevant contextual information over your workers' real-time field of view. Hands and eyes are always free to focus on tasks — instead of interacting with an application on a mobile computer to obtain the same data.
The result? A more productive workforce — and a stronger bottom line.
Rugged Design that's Built to Last
The HD4000 is built to handle all-day every day drops, bumps and spills. IP67 sealing means the HD4000 is virtually impervious to dust and water. Withstands 5 ft. drops to concrete, so you can count on reliable operation. The -20˚C to 50˚C temperature range allows for use in subzero cold as well as blazing heat.
Ultra-light for All-Day Comfort
Weighing in under 1.06 oz./30 g, the HD4000 is lighter than any other enterprise wearable display on the market. It's so light, your workers won't notice they're wearing it.
Clear and Bright Display
The HD4000 boasts Best-in-class headmounted display technology with unmatched color, contrast and image clarity. Focal distance is optimized for headmounted applications and can change from the right eye to left eye in seconds to minimize eye fatigue.
Safe and Hygienic
When not in use, simply flip up the display and it's out of view. The fully adjustable frame mount accommodates prescription glasses. The hygienic design is made for sharing. It can mounts to any commercial safety glasses so you can give each worker their own pair. 
Easy to Deploy, Use and Integrate
The HD4000 pair with a Mobile Device so it does not require it's own configuration, staging or network connection. Simply turn it on and connect to an existing, already integrated device. 
No Batteries Required
The HD4000 is powered by the device it's connected to, making it battery-free. This eliminates weight, health concerns and the need for additional batteries to charge or manage. Using less than 1 watt to operate, there's no need to worry about it sapping your mobile devices battery power either.

The HD4000 connected to a TC51 Mobile Computer and paired with a bluetooth ring scanner, like the Zebra RS6000, creates a solution that frees hands and eyes to stay on task. Workers are not required to interact with the mobile computer to obtain needed information, enabling workers to complete more tasks, more accurately, in less time.
Project the information warehouse workers need, right into their field of view…
The next pick order
Directions through the warehouse to the right pick locations
Confirmation that the right item was selected
BENEFITS
Streamline and accelerate pick and pack operations
Reduce user training/onboarding requirements
Handle peak demand with ease
Complete your hands-free solution with the
TC52 Touch Computer &
RS6000 Bluetooth Ring Scanner
FROM ZEBRA Technologies
The rugged TC52 WLAN Android Touch Computer builds on the highly successful TC51, adding a new platform and new capabilities to deliver the ultimate in enterprise-class touch computing. Your workers get all the features they need to maximize productivity, improve staff enablement and deliver the ultimate in customer service — and device management is easier than ever.
When you pair your Zebra wearable or handheld mobile computers with Zebra's RS6000 Bluetooth ring scanner, you give your workers the superior technology they need to take productivity to the next level.
Advanced PTT Pro, Secure Text Messaging, and even fully-featured cordless deskphone functionality are available on the TC52 with Workforce Connect.
The HD4000 Display can also connect to…

TC51/56 Series Touch Computers
If you already have these devices in use, you can easily connect the HD4000 Display.
Get in Touch
Are you interested in more information about connecting your warehouse workforce with Zebra HD4000 Head Mounted Display or Zebra Workforce Connect? Get in Touch with OPI Today!
Email info@opticalphusion.com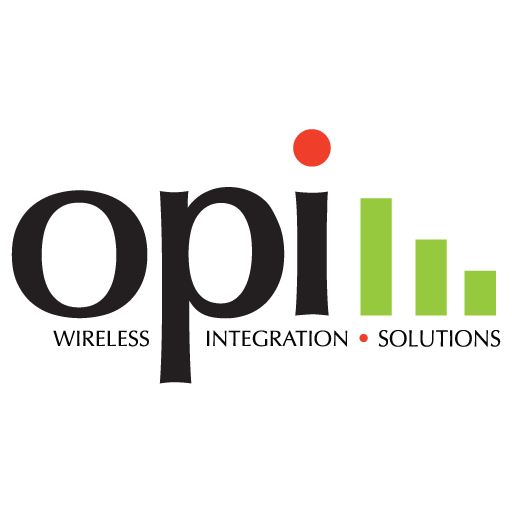 Copyright © 2020, Optical Phusion, Inc. All rights reserved.
This content or any portion thereof may not be reproduced or used in any manner whatsoever without the express written permission of Optical Phusion, Inc.