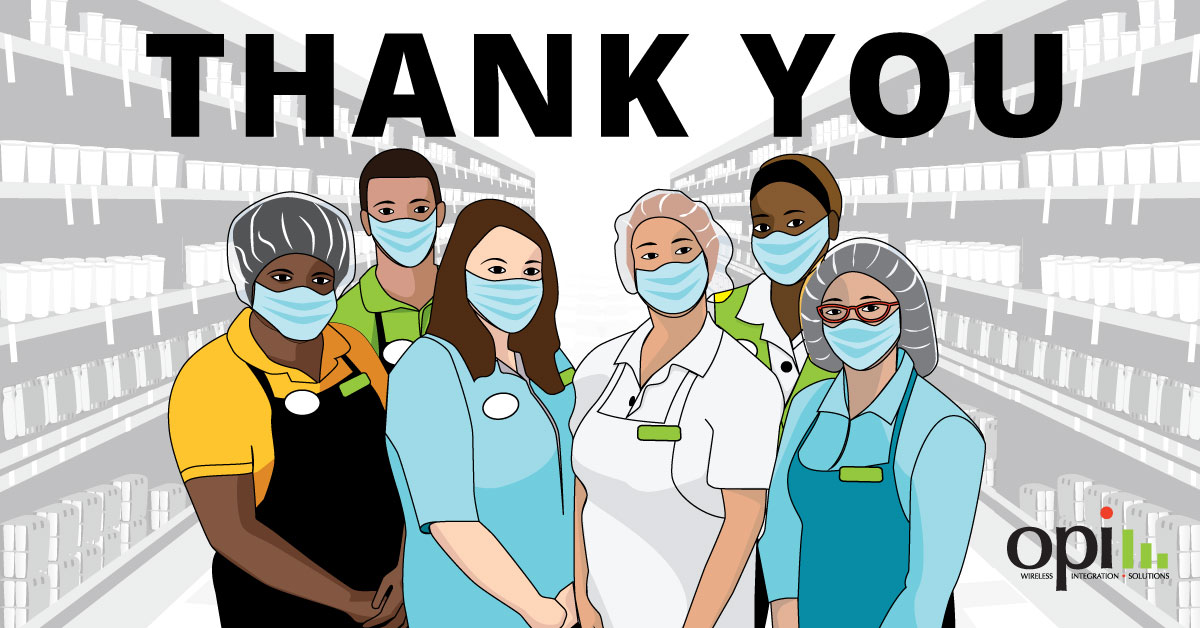 Earlier this quarter, OPI extended a special Thank You on our LinkedIn page to all of the grocery store employees for working hard to keep shelves stocked and stores clean and safe, and to the truck drivers, distribution center workers and other essential personnel that keep our supply chains moving. We would not have the food and supplies needed for ourselves and our families without them!
The OPI Family of Self Service Kiosks includes a solution for every retail environment. The compact Zebra CC6000 Customer Concierge Kiosk (left) is a simple, out-of-the-box kiosk solution. The OPI Custom Self-Checkout Kiosks (center) are tailored to each retailers specific needs. Our brand new, innovative Mobile Self-Checkout Station (right), powered by the Zebra TC52, is an affordable, go-anywhere self-checkout solution.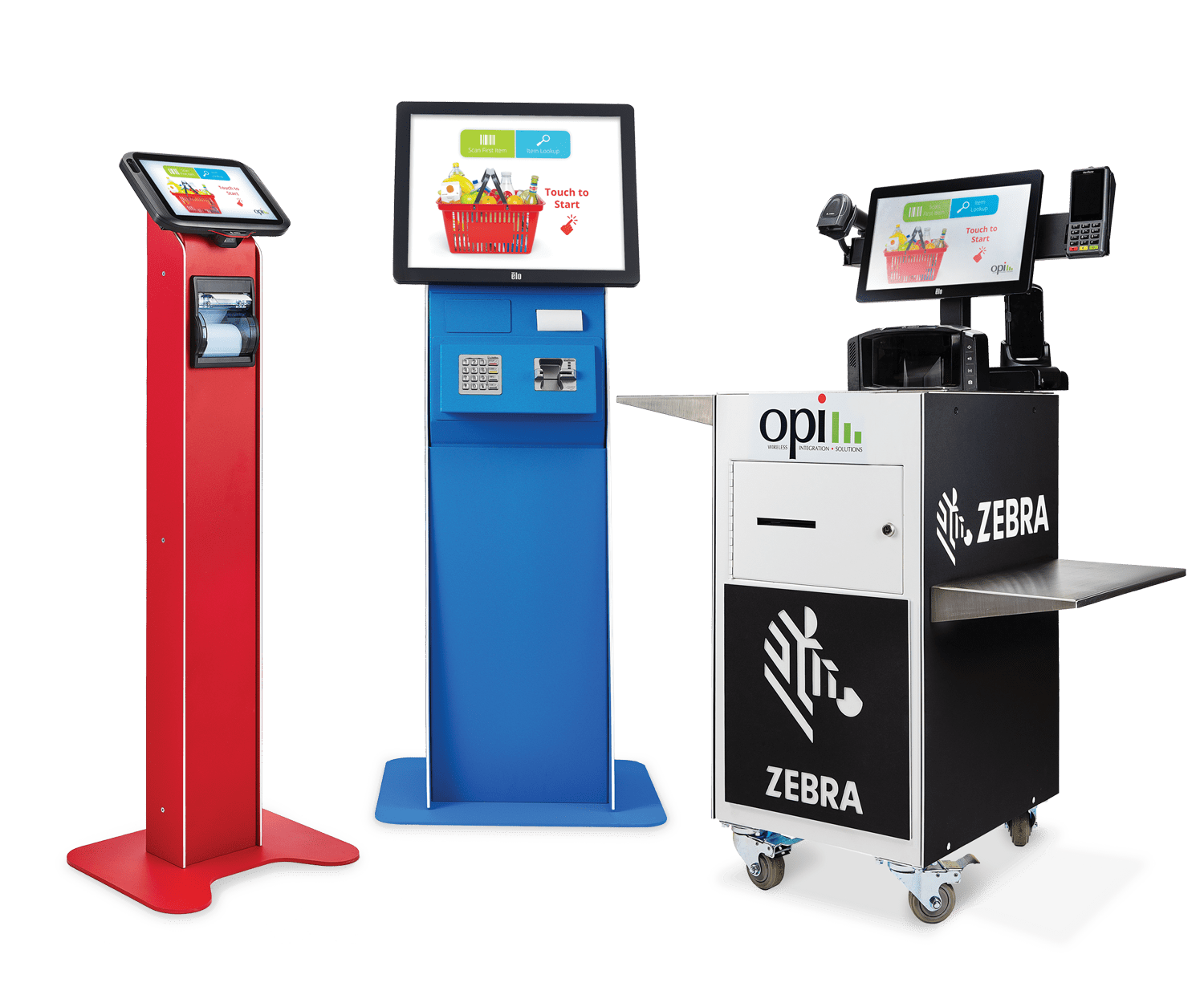 OPI Introduces UV-Clean Solutions
High-touch technology, like touchscreens, PIN pads, and mobile computers, can carry and spread dangerous pathogens. SARS and MERS viruses, like COVID-19 (SARS-CoV-2), are able to live 2-4 days on a touch screen.
UV-C sanitizing technology has been in use for 50+ years, and has been proven effective in a variety of industries. Now, OPI has a safe, automated and economical way to sanitize these surfaces: UV-Clean Solutions featuring ultraviolet sanitizing UV-C Light.
When it comes to choosing a tablet for business, workers want consumer styling, while you need enterprise-class durability, data capture and an accessory family that allows you to create the perfect tablet solution for your environment, workers and apps. Now you can have it all with the ET51 and ET56 Android or Windows Enterprise Tablets.
Product Spotlight: The Zebra HD4000
Improve productivity and task accuracy with the first of its kind rugged HD4000 Enterprise Head-Mounted Display – the only see-through wearable display built for the enterprise. Put the information your workers need right into their real-time field of view, enabling hands-free directed action workflows that increase order processing, repair and production volumes – without adding staff or expanding your production lines.
Congratulations to Don Miller of OPI


We are announcing the retirement of Don Miller.  For the past 8+ years Don has managed the operations of both our Depot and Staging centers. He will be leaving OPI on June 26th and we thank him for his years of service. Along with that we want to announce that Justin Silva, who has worked for Don managing our large staging projects, will be assuming that role of Depot Operations Manager.
Happy Retirement, Don, from all of us here at OPI! We wish you the best!