OPI Featured in CIO Outlook as a Top Ten Kiosk Solution Provider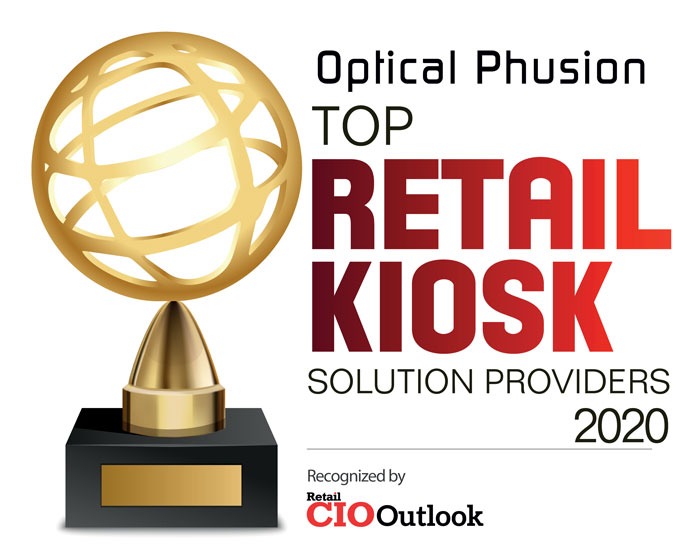 Optical Phusion Inc. (OPI) was featured in the December 2020 Issue of Retail CIO Outlook. The trade magazine, which focuses on various enterprise solutions impacting the retail industry, compiled a list of the Top Ten Retail Kiosk Solution Providers and included OPI on this short list of outstanding vendors.
According to the magazine, their list includes "prominent organizations in the industry that address issues pertinent to the retail sector by implementing current trends" and OPI is proud to fall into this category. You can READ THE FULL ARTICLE HERE.
ABOUT OPI KIOSKS
OPI provides innovative and customized kiosk solutions that help retailers by ensuring customer satisfaction, increased sales, reduced costs, and improved employee productivity. OPI offers a variety of leading-edge solutions, tailored to fit your needs. All OPI Solutions are fully integrated – the perfect blend of hardware, software, services and support. Our Solutions are the total package!