Our Featured Solutions
At OPI, we pride ourselves on our leading-edge, fully integrated solutions. All of our solutions are the perfect blend of hardware, software, services and support – the total package. We are particularly proud of the solutions featured here, which best represent OPI's capabilities and reflect current industry trends.
Food Safety Solutions
Automated Food Safety Saves Time and Money, and Keeps Customers Safe
In order to ensure the safety and health of their customers, food producers and retailers have a responsibility to continue to improve upon their food safety systems. OPI's Food Safety Solution includes top-of-the-line mobile devices from Zebra Technologies, temperature sensing equipment and probe thermometers, leading-edge software applications, expert compliance facilitation, and OPI's superior services and support complete the picture.
INDUSTRIES:   Retail  |    Hospitality
Self-Service Kiosks
Meet the Family of OPI Self-Service Retail Kiosks.
OPI Self-service retail kiosks limit the need for customer and employees to interact, allowing everyone in your store to maintain safe social distancing and reducing the risk of transmission of disease or virus. Self-Service kiosks can also help you optimize your store operations and are customized to easily integrate into your existing systems. Featuring multiple configurations, custom branding and optional add-ons, OPI can create the ultimate kiosk solution for you!
INDUSTRIES:  Retail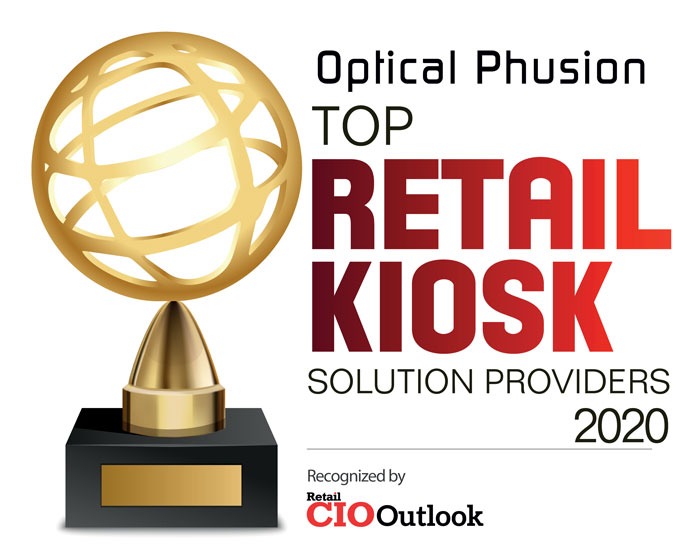 OPI was recently featured in the December 2020 issue of Retail CIO Outlook on their list of 2020 Top Ten Retail Kiosk Solution Providers.
Click & Collect Fixed or Mobile Locker Pick-up Stations
A Buy-Online, Pick-up-at-Store Solution with Convenient and Contactless Smart Lockers.
With the demand for curbside pickup at an all-time high, many retailers are implementing online shopping solutions that involve as little contact as possible to better protect both consumers and store employees. Along with their partner, Strongpoint, OPI offers Click & Collect Last-Mile Locker Solutions that feature customized, pick-up locker stations. Lockers can be Temperature-controlled Grocery or standard Retail Parcel Lockers in either installed Fixed Stations or Mobile Stations. The temperature-controlled Grocery Lockers feature three different temperature zones: ambient, chilled and frozen and are NSF Certified for safe food handling. OPI Locker solutions allow customers to pick up purchases at their convenience, no contact necessary!
INDUSTRIES:  Retail
Click & Collect Solutions
OPI can implement a BOPIS system or streamline an existing one, including efficient, accurate and scalable order picking and a mix of last-mile pick-up options to suit every store. 
INDUSTRIES:  Retail
Personal Shopping Solutions (PSS)
Scan-as-you-shop solutions for quick, convenient shopping experiences.
A Personal Shopping System is a technology-based solution designed to enhance the shopping experience in multiple ways for customers in supermarkets and other self-serve retailers. A PSS allows your customers to scan products, look up information, and conduct a quick, secure check out all from the palm of their hand. Personal Shopping devices can also display coupons and other special offers through pushed promotions and beaconing, boosting basket size.
INDUSTRIES:  Retail
Infrared Temperature Detection
Protect Your Employees and Customers with this Contact-Free Screening Solution.
This smart, efficient and mobile temperature detection solution from Optical Phusion, Inc. utilizes infrared temperature-sensing cameras to measure skin temperature for quick and contactless temperature screening of employees and vendors as they enter your facilities. It discreetly alerts you when high temperatures are detected.
INDUSTRIES:   Retail  |   Warehouse |  Manufacturing |   Hospitality
UV-Clean Solutions
Reduce the spread of COVID-19 with touchless, chemical-free UV light sanitizing.
High-touch technology, like touchscreens, PIN pads, and mobile computers, can carry and spread dangerous pathogens. UV-C sanitizing technology has been proven effective in a variety of industries. Now, OPI has a safe, automated and economical way to sanitize these surfaces: UV-Clean Solutions featuring ultraviolet sanitizing UV-C Light.
INDUSTRIES:   Retail  |   Warehouse |  Manufacturing |   Hospitality
If you're interested in more information about any of our Featured Solutions, don't hesitate to contact us. Call, email or fill out this short form and someone from the OPI team will be in touch.