Food Safety, Automated.
Introducing OPI's Food Safety Solution.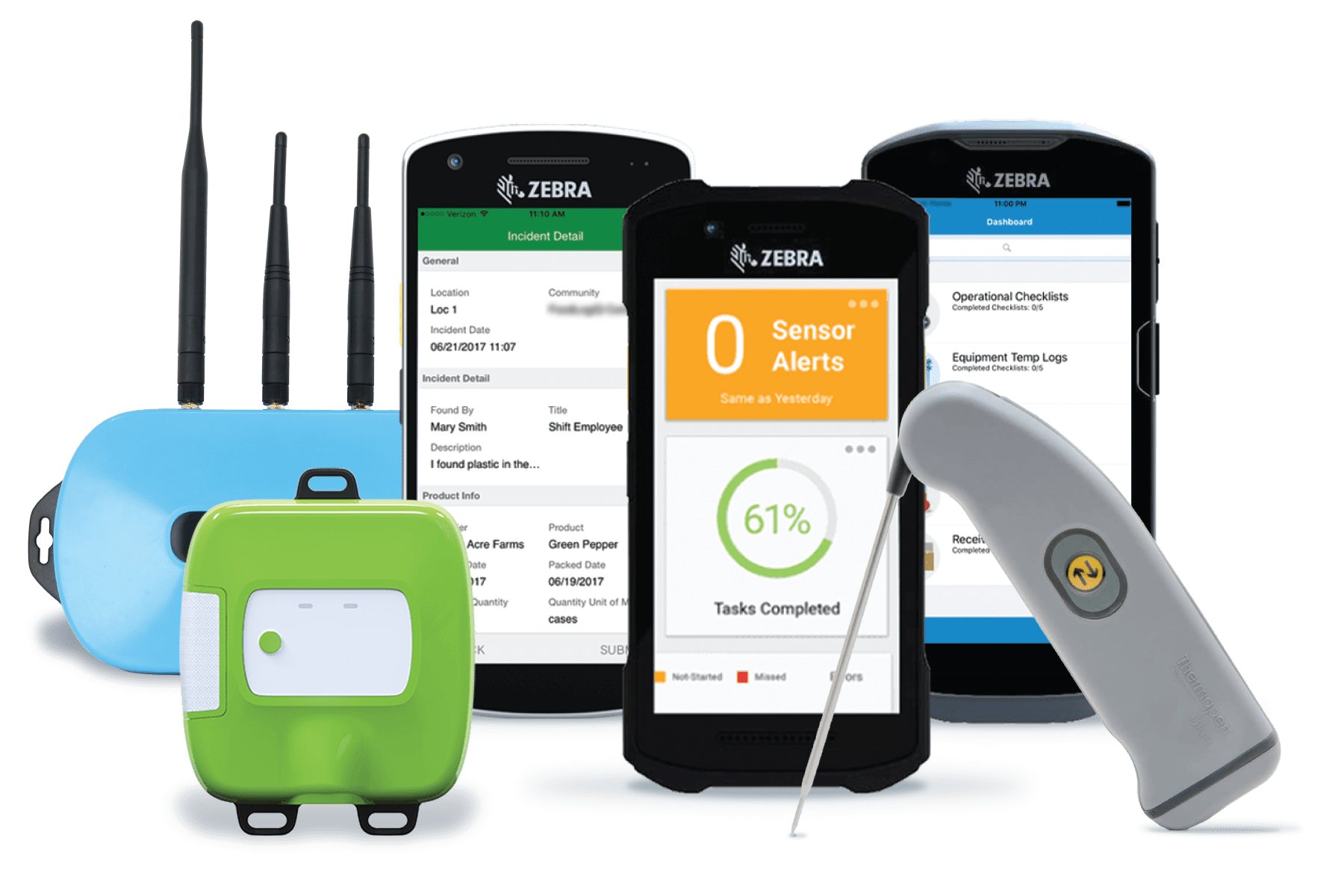 OPI's Food Safety Solution includes top-of-the-line mobile devices from Zebra Technologies, temperature sensing equipment and probe thermometers from Thermapen and other partners, leading-edge software applications, expert compliance facilitation, and OPI services and support complete the picture.

View our Use Case to learn about how OPI's automated Food Safety Solution offers multiple time and money-saving benefits compared to pen & paper record keeping.
The Importance of Food Safety
While advancements have been made previously in food safety, the incidence of foodborne illness in the US has yet to significantly decrease. In order to ensure the safety and health of their customers, food producers and retailers have a responsibility to continue to improve upon their food safety systems.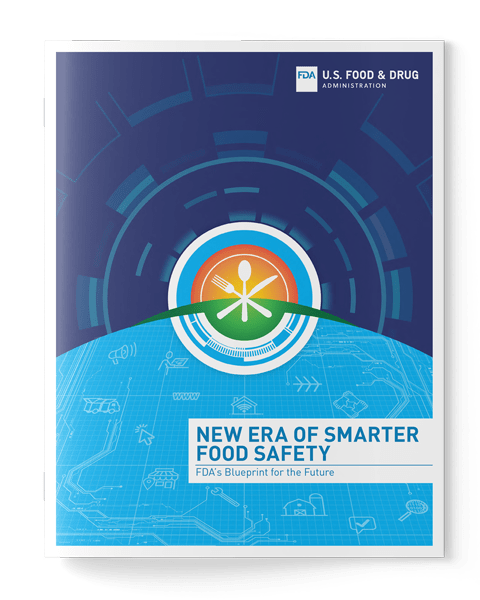 Unveiled July 13, 2020, the New Era of Smarter Food Safety is the FDA's blueprint for the future. Sounding the alarm for greater transparency about our nation's food supply, it represents a new approach to food safety that leverages technology and other tools to create a safer, digitized and traceable food system.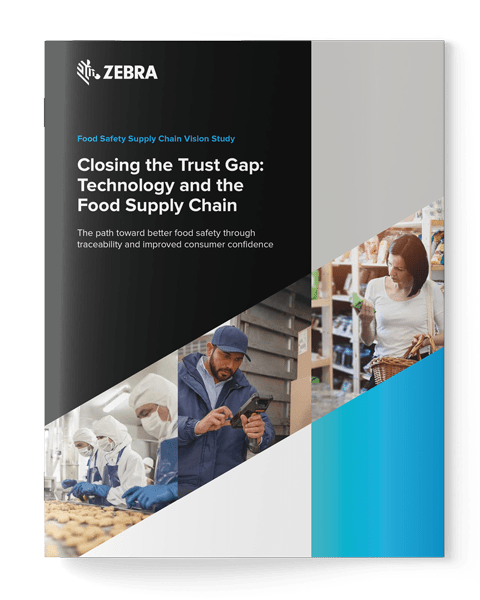 This 2020 Food Safety Supply Chain Vision Study from Zebra Technologies, "Closing the Trust Gap: Technology and the Food Supply Chain," explores the path toward better food safety through traceability and improved consumer confidence.


This infographic takes a quick look at the numbers about the impact of Foodborne Illnesses in the U.S.
Why Automate?
OPI's automated Food Safety Solution offers multiple time and money-saving benefits compared to pen & paper record keeping.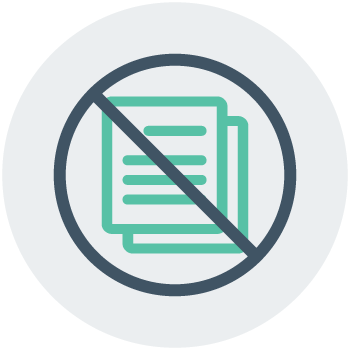 Paperless Productivity
Eliminate the paper that's bogging your food safety system down, and the time it takes to file and process it.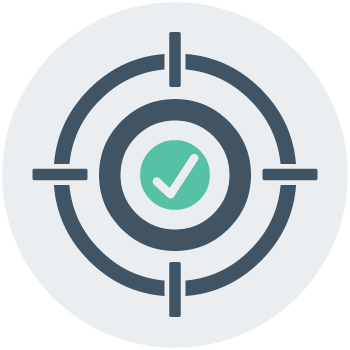 Quick and Easy Accuracy
Perform faster inspections with less opportunity for skipped tasks, human error, or lost data.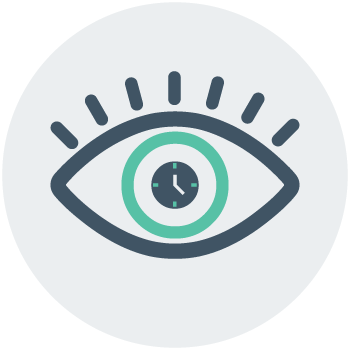 Real-time Visibility
Management can stay connected with real-time data and alerts at their fingertips on any connected device.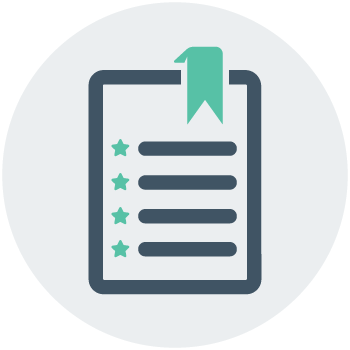 Foolproof Compliance
Included as part of OPI's solution, expert compliance facilitators help navigate complex regulations. OPI's automated Food Safety Solution consists of: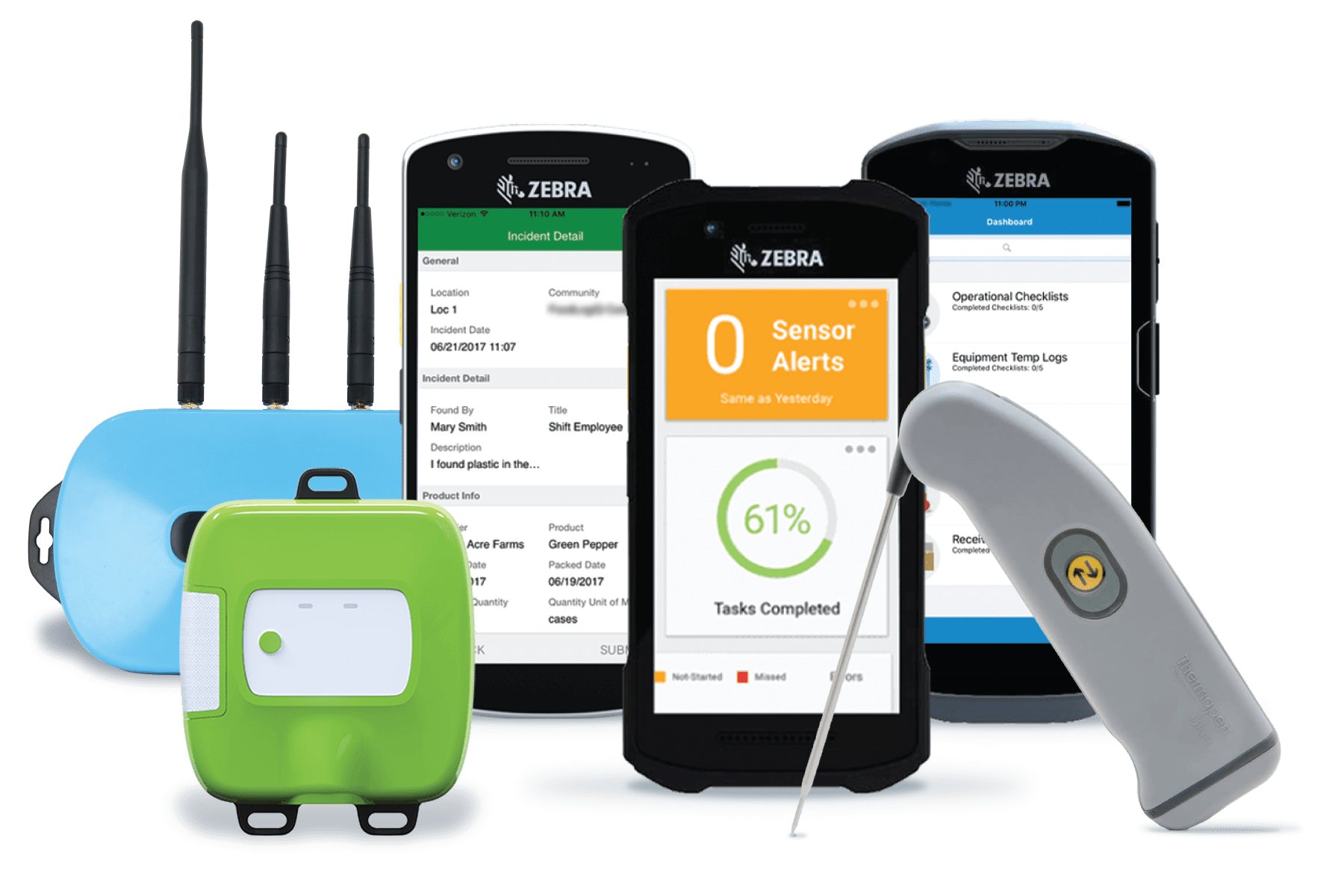 Solution Hardware
Handheld Mobile Computers from Zebra
Arming staff with devices and applications for accurately monitoring and recording food safety data can save stores time and money. These devices can also make inventory management a breeze, enable employee communication, and improve staff and customer satisfaction. With three device tiers available, OPI will help you choose a device perfectly suited for your specific needs that also fits your budget.
All three devices run Android 10 OS, upgradeable to Android 12, and are compatible with Zebra Workforce Connect for store communications. While  comparable in size – all three feature a 5″ HD Touchscreen interface – each tier represents a higher level of performance and durability.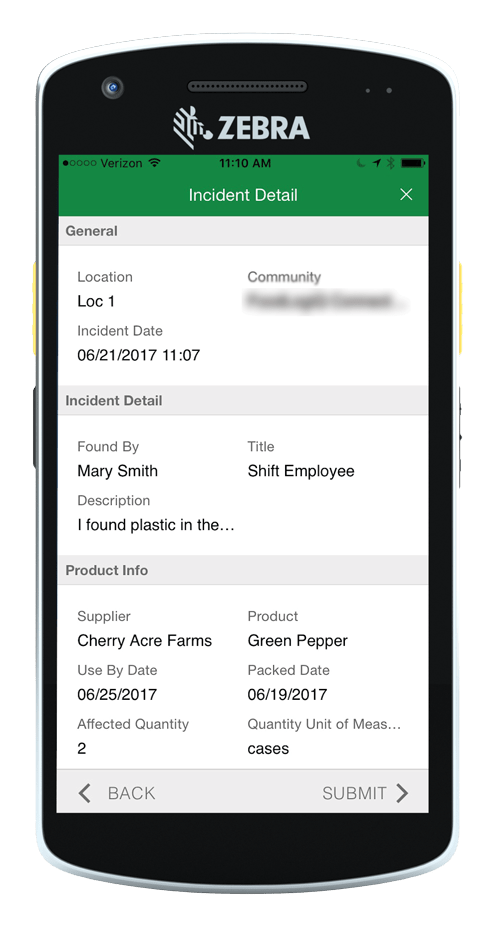 Zebra's thinnest, lightest mobile computer!
Qualcomm SD660 processor
10 hr standard/13 hr extended battery
4 ft/1.2m Drop Spec, 300 tumbles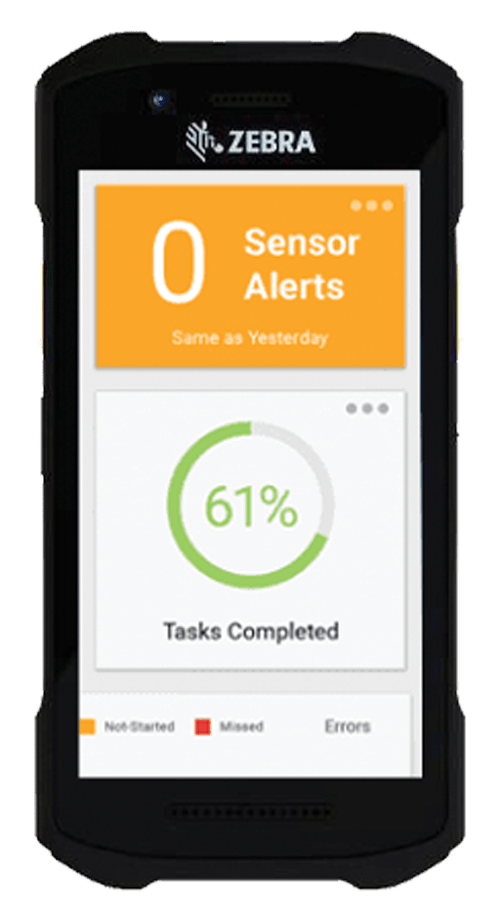 The best value – Right features, right price!
Qualcomm Snapdragon™ 660 octa-core,
1.8 GHz processor
10 hr standard/14 hr extended battery
4 ft/1.2m Drop Spec, 300 tumbles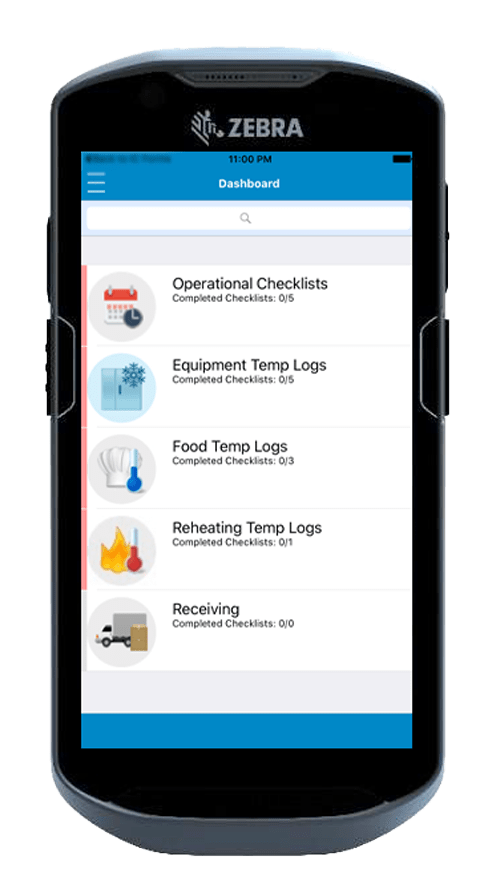 The ultimate rugged, enterprise-class mobile!
Qualcomm Snapdragon™ 660 octa-core,
2.45 GHz processor
14 hr PowerPrecision+ high capacity battery
6 ft/1.8m Drop Spec, 500 tumbles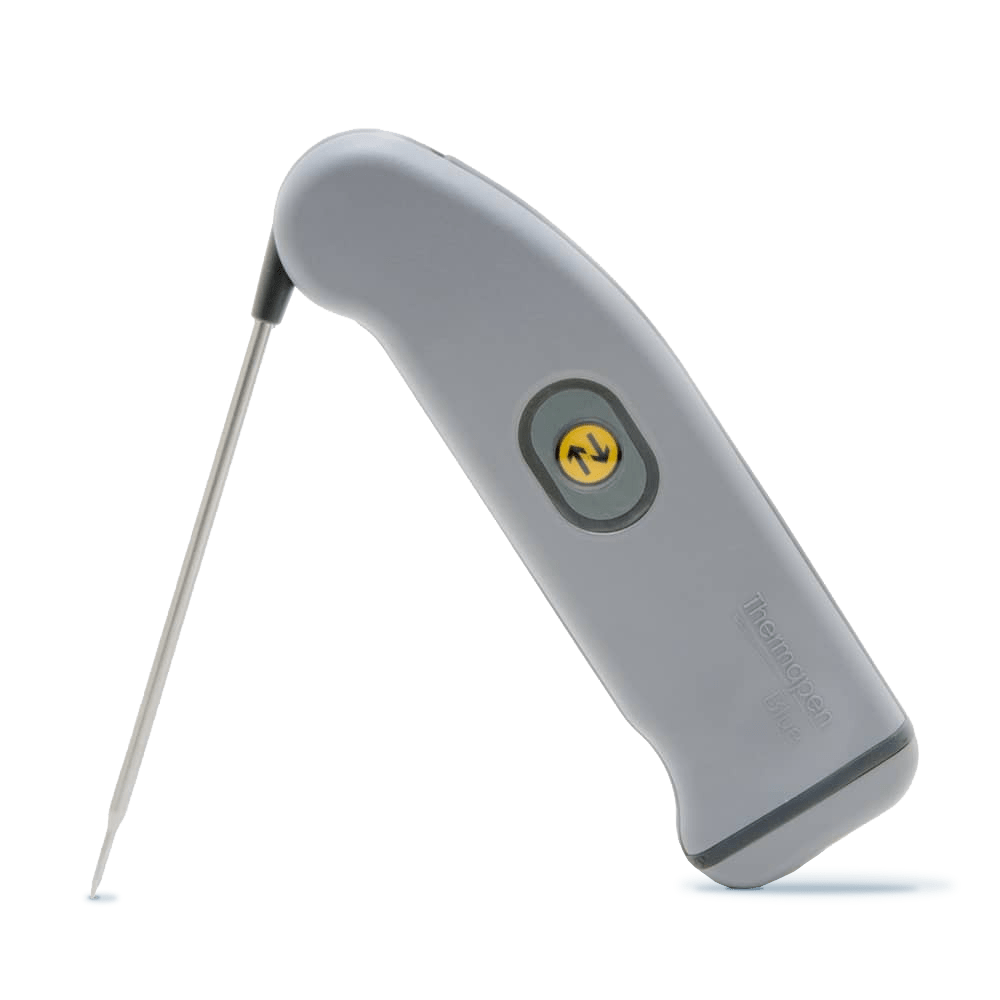 Solution Hardware
Probe Thermometers
OPI offers a variety of bluetooth wireless or wired digital probe thermometers that connect directly to your mobile device to record food temperatures quickly and accurately. 
THERMAPEN® BLUE
Pictured is our featured thermometer option – the Thermapen® Blue from ThermoWorks. This bluetooth connected probe thermometer features water-resistant housing, 1,000 hr battery life (requires one AAA battery) and fold-away probe. It takes readings in 2-3 seconds that are accurate to ±0.7°F with the simple push of a button. 
Solution Hardware
Temperature Sensors
Passive, wireless sensors can monitor conditions 24/7 in all of your food storage and preparation areas.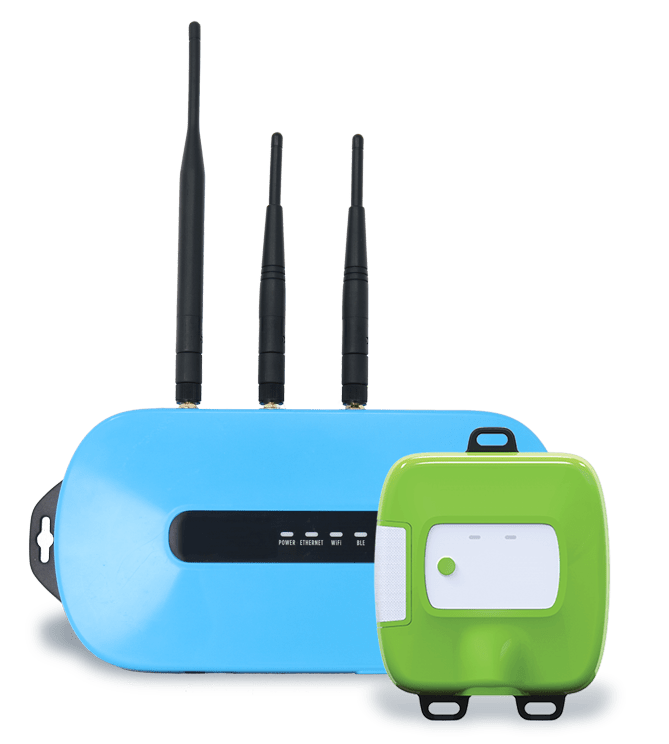 SOLUTION SOFTWARE
FOOD SAFETY APPLICATIONS
OPI has partnered with several software providers to provide innovative applications designed to automate food safety processes. We help you select the application that best fits and facilitates your procedures.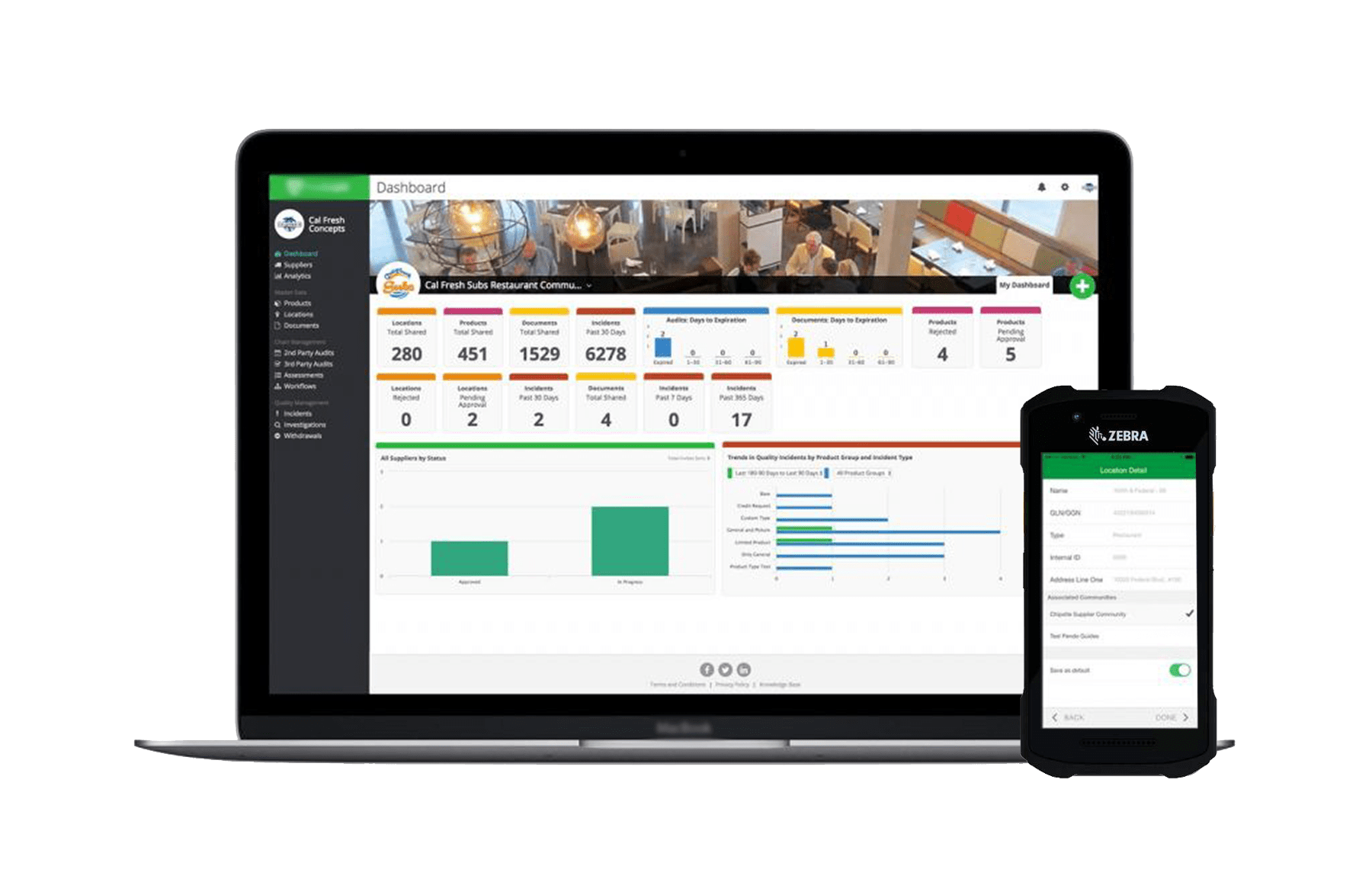 Real-time Alerts and Reminders
Cloud-Based Data Available Anywhere
Supply-chain Transparency
Easily Track Quality Incidents
Withdrawal/Recall Management
Secure Records with Automatic Backups
Solution Services
Expert Compliance Facilitators 
Partnered with OPI, compliance facilitators untangle food safety requirements so you don't have to. They consult on what your specific solution requires and create an actionable audit and training plan to help implement new procedures.
Once your solution is in place, they will continue to monitor your food safety system to validate it's efficacy and give you peace of mind that your operation is compliant with all applicable regulations and standards. They can also provide laboratory testing of food, water, and surfaces when required.
Solution Services
OPI Services and Support Complete the Solution
OPI's industry expertise, integration experience and on-going support ensures the long-term success of our solutions. Your OPI Account Manager will be your partner for the entire lifecycle of your food safety solution, from development through deployment and beyond.
Get in Touch.
Are you interested in more information about this new, innovative Food Safety Solution from OPI? We'd be happy to answer any questions you may have.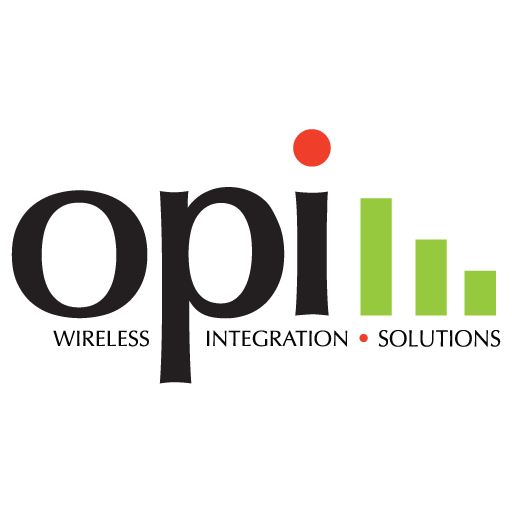 Copyright © 2020, Optical Phusion, Inc. All rights reserved.
This content or any portion thereof may not be reproduced or used in any manner whatsoever without the express written permission of Optical Phusion, Inc.