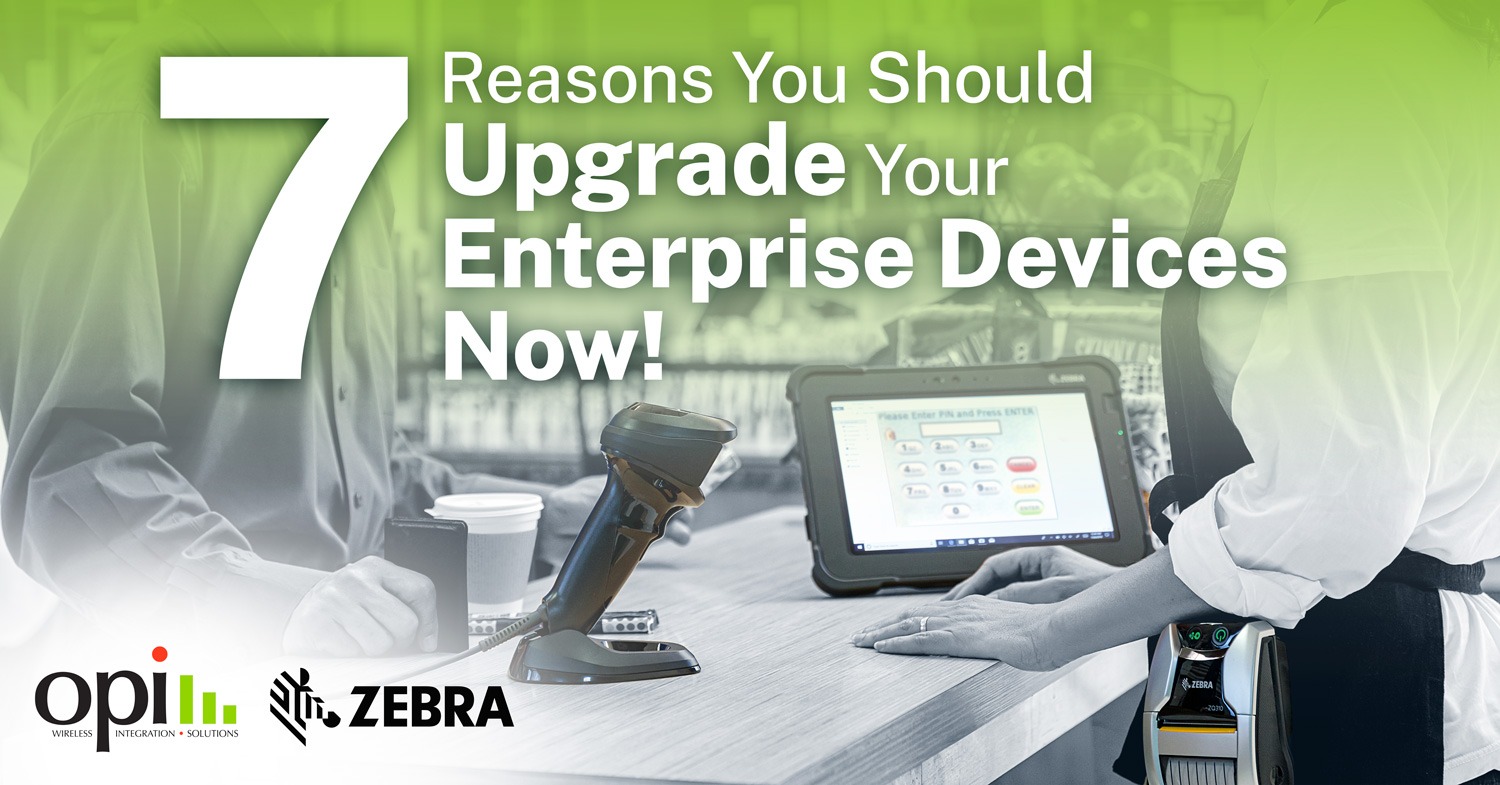 7 Reasons You Should Upgrade Your Enterprise Devices Now!
Technology is constantly evolving and changing, and businesses will always need to regularly upgrade their enterprise devices to keep up. There's certainly no need to buy new equipment whenever a new product is released, but waiting until aging equipment causes issues or worse, stops functioning at all, isn't a good idea either.
The real question is, when is the right time to upgrade? We've compiled this list of reasons why the right time is now!
1. Windows CE is obsolete.
Windows Embedded handheld operating systems dominated the rugged mobility market for decades, but as of the end-of-life date on January 14, 2020, Microsoft ceased further development for the operating system. Some later versions of the OS have limited extended support until March 2022. Windows CE devices may still be functioning, but they are operating inefficiently. Without new security upgrades or bug fixes, they can even be vulnerable to new security threats, putting company data at risk. Even if there are no security breaches, users will soon experience low-performance from these devices and run into compatibility issues with new or upgraded software applications.


Migrate to Android
With more than 80% market share of the mobile market, Android OS is the top choice for most companies transitioning from Windows CE. If your company needs help migrating from Windows CE to Android, please contact OPI today! We'd be happy to help you develop an OS Migration plan.
2. 3G Networks are shutting down next year.
Starting in early 2022, mobile carriers will be phasing out 3G service to make room for more advanced network services, including 5G. As a result, many older mobile devices will be unable to make or receive calls and texts or use data services. This will affect 3G and some older non-LTE 4G mobile devices, which may have to be replaced to ensure you stay connected.
The following major carriers have announced dates for shutting down their 3G networks. Keep in mind this is when they will complete the shutdowns and some may retire parts of their networks sooner.
AT&T: February 2022.
Verizon: December 31, 2022.
Sprint 3G: January 1, 2022
Sprint's LTE: June 30, 2022.
T-Mobile: Shut down is planned, date is to be announced.
The End of 3G
If you have 3G devices in your fleet, please reach out to us at OPI and we can make sure your devices don't go dark!
3. Aging devices are costing you time and money.
Poorly operating devices run slower, leaving workers waiting extra time while devices boot up and applications load or process. Even worse, when devices freeze or fail, they need to be restarted and work may be lost. In addition, older devices require more maintenance and repairs, and the costs can add up.
It also takes longer to train new workers on older clunkier devices versus their modern equivalents which have user-friendly interfaces similar to the consumer-grade devices they're already familiar with. Training them to use outdated systems is time-consuming and fraught with errors. All this time adds up, and time is money.
4. Frustration with devices can lead to employee burn-out.
When outdated equipment makes it impossible to work as well or efficiently as they'd like, employees can become increasingly dissatisfied with their job. Younger staff will be particularly frustrated with older systems – they will have no idea how to use them. If workers become so discouraged that they leave, you could lose valuable business knowledge – and it's not great PR for your company either, if they tell others why they left.
Looking to upgrade?
The GO Zebra Trade-in program can offset the costs of the new devices that will benefit your business. Check out the GO Zebra Brochure for an overview of the program.
5. Upgrading technology means better data security.
Because outdated devices are not actively updated and security-checked, businesses using them are more vulnerable to having information stolen or compromised. Newer technology has better security procedures in place, and these newer devices will receive on-going updates where security functions are added and problems are corrected.
6. You're missing out on innovations and added capabilities.
Expanded features and capabilities of new devices, as well as new operating systems and software applications which may be incompatible with older equipment, can be used to provide enhancements to your business. This means businesses using older technology won't have the functionality that could give them a competitive advantage. An advantage your competitors could take advantage of by upgrading first!
GO Zebra Trade-in Eligible Devices
The MC9300 and TC5X Series Mobile Computers, ZQ600 Mobile Printers, DS9908 Imager, and L10 Tablet are just a few of the products eligible for purchase with rebates from the GO Zebra Trade-in Program. View the full list of eligible Zebra products in the 2022 GO Zebra Brochure. 
7. The waiting game can be costly.
Many businesses put off replacing aging equipment as long as it still operates. They figure, "why fix what isn't broken?" What they don't recognize is how much drag these outdated devices create in their workflows, and that waiting until they're forced to upgrade can mean additional difficulties. If you don't upgrade until there's an issue, you can experience device downtime or errors that result in lost revenue. With 3G networks and Windows CE deadlines, suppliers could see last minute waves of orders. If you hold off too long, you may find the devices you need are backordered or out-of-stock with long waiting lists.  
In conclusion, upgrades present certain challenges, but they are a fact of life for most businesses. The key is to view them as opportunities to invest in the future of your company. The benefits far outweigh the initial price tags and effort involved in adoption of new technologies.
Don't wait – upgrade now!
The GO Zebra Trade-in program can offset the costs of the new devices, and it has been extended into 2022. View the GO Zebra 2022 Brochure for more information and resources.
Are you ready to

upgrade

?
If you're ready to get started upgrading your enterprise mobility devices, please contact us.
An OPI representative will develop a comprehensive plan that suits your needs and budget and partner with you through the lifecycle of your solutions with ongoing service and support.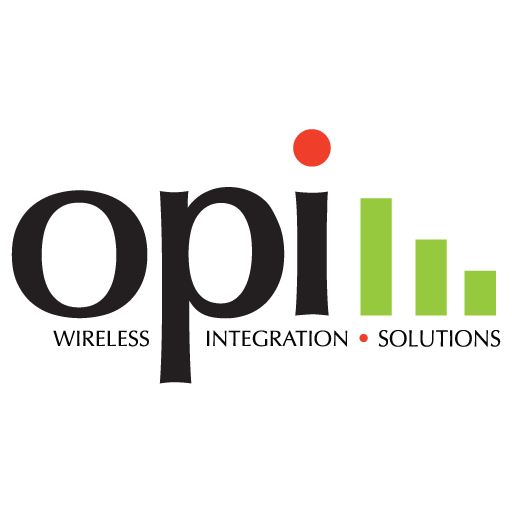 Copyright © 2021, Optical Phusion, Inc. All rights reserved.
This content or any portion thereof may not be reproduced or used in any manner whatsoever without the express written permission of Optical Phusion, Inc.