Operate your Business at the Speed of E-Commerce
Now is the time to upgrade!
ZEBRA & ANDROID
Zebra Technologies Android Devices Deliver a New World
of Speed and Efficiency for OPI Customers
Here's how Zebra's Android devices give OPI customers a powerful advantage in today's on-demand economy:
40% Faster
40% faster data entry plus the ability to capture multiple barcodes in a single scan.
60% Fewer Errors
60% fewer errors with touch screen plus scanning technology that captures barcode data from near and far distances.
Intuitive
Intuitive touch screen interface simplifies processing for onboard workers and temporary hires.
Continuous Uptime
Continuous device uptime with features like fast charging, hot swap batteries, instant push-to-talk communications and 7 years of security support.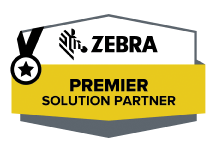 TAKE ADVANTAGE OF A GREAT OPPORTUNITY TO TRADE-IN
Upgrading doesn't have to upset your budget. With OPI, you can trade in any Zebra or competitor device with a 2″ diagonal display and receive lucrative rebates. You stand to offset the costs of upgrading to Android OS devices. This trade in program, GoZebra, only lasts for a limited time!
Learn More about GOZEBRA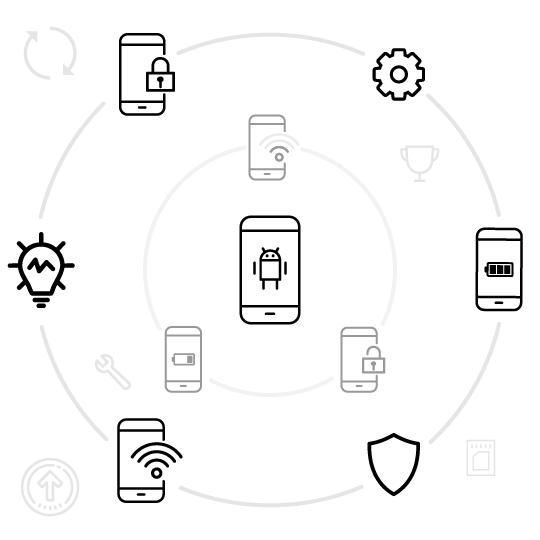 SMOOTH TRANSITION
How to transition Your Windows Mobile
and Windows CE Devices to Android
Thousands of companies and users will soon face a major decision now that Windows CE has reached end-of-life and the limited Microsoft extended support for the later versions will end March 2022. Many will use this as an opportunity to rebuild their applications for greater speed and efficiency. OPI is here to make this transition as easy and painless as possible for its customers.
STEP ONE: Which Industrial Mobility OS is Right for You?
Right now there are over 15 million enterprise devices dependent on a Windows legacy OS that will need to make this decision.
You can choose to stay with Windows or move over to Zebra's Android. A Windows to Windows transition will require a complete software rebuild. Which is why so many enterprises are choosing to go with Android.
Key point: Android is currently at 80% market share of the mobile market. It is best positioned to become the dominant mobile OS in the industrial setting.
Understanding the benefits and limitations of each OS is important before moving to the next step. 
STEP TWO: Select an OS Migration Expert
Find a service provider that understands your business needs and has a proven track record with OS migration.
Note – OPI has strong migration credentials.
Take the time to communicate clearly the needs of your company and ensure your provider understand your expectations. It may be a cliché, but don't be afraid to ask questions.
STEP THREE: Plan for the Future
Take into account your company's future and growth. This migration is not just a short-term solution. Consider your company's needs in 5 years, 10 years. It's often easier to plan for a solution that can grow with your company rather than scramble to keep up with your company's growing needs.
STEP FOUR: Assess the Skillset of Your Team
Depending on the size and industry of your company, you may already have employees with skills in this field that you can leverage. Having a consultant like OPI with mobility and migration expertise is a big plus for your operation.
STEP FIVE: Take a Quick Inventory of Your Hardware
What is the condition of your hardware devices? This may account into the budget and timing of your migration. Can you stay with the hardware you currently utilize for the next few years? Are you overdue for an upgrade? The OS you choose must rely on the hardware you depend on.
STEP SIX: Create a Detailed Project Plan
Enterprise OS migrations impact all company employees whether directly or indirectly. Preventing and planning for any issues that may come up during the migration process is crucial. It may be useful to sit down with your core team and discuss any issues that may come up internally during migration.
As this migration will involve multiple team members, the project plan should clearly state who is responsible for which task. It's important for everyone to have clearly defined roles and deadlines so that a single individual holds no one up.
STEP SEVEN: Make OS Management Easy
Technology is ever-changing. With updates being pushed out on a yearly, sometimes monthly basis, the new skill set of today is adaptability. Make sure that you have a strategy in place for maintenance of your devices and new OS. If you work with a great service provider, you will always be able to come back to them with questions or additional assistance.
Office
305 Foster Street
Littleton. MA 01460