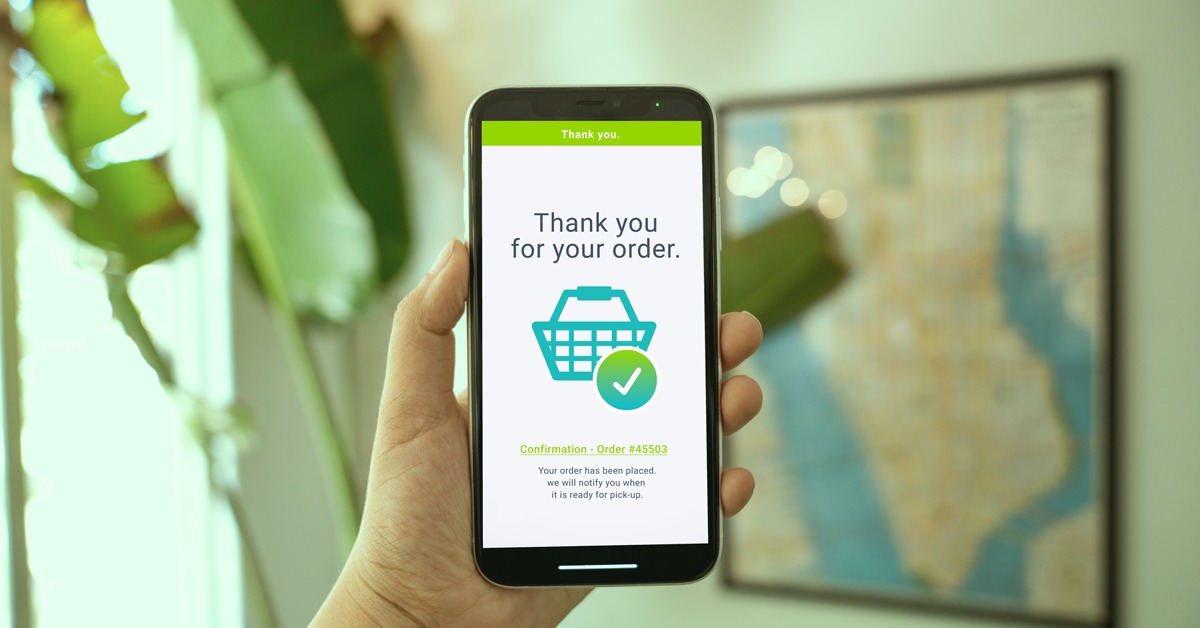 Why Customers are Choosing BOPIS
At the height of the pandemic in 2020, demand for Buy Online, Pick-up In-store (BOPIS) options increased by over 200%.  Now, more than a year later, customer adoption and repeated use of BOPIS is still going strong and recent surveys show that's not changing any time soon. 
Just how popular is BOPIS with shoppers?
While their initial motivation may have been COVID-related, consumers appear to be hooked on these services!
of US Shoppers have tried BOPIS at least once.
said BOPIS improved their shopping experience.
said BOPIS influenced where they shopped
2020 click and collect sales growth over 2019
Even those who haven't tried BOPIS are interested.
Picking up at register/inside store.

78%

78%

88%

88%
Curbside Pick-up

43%

43%

81%

81%
Trunk Delivery

32%

32%

74%

74%
Locker Pick-up

28%

28%

63%

63%
Why are customers gravitating to BOPIS services?
It's more convenient.

50%

50%

To avoid going inside store.

47%

47%

To save time.

46%

46%

Avoid paying for shipping/delivery

45%

45%

Wanted the product that day.

35%

35%
said that shopping convenience is more important to them than 5 years ago
have backed out of a purchase because it was inconvenient
said convenience influenced at least half of their purchases
said they would choose a retailer based on convenience
rated all BOPIS services as convenient.
Shoppers say they are willing to pay more for convenience for these types of purchases.
Groceries

66%

66%

Clothing

61%

61%

Electronics

59%

59%

Personal Care

58%

58%

Pet Supplies

58%

58%
Grocery Goes Multichannel
Mobile Grocery Sales
According to the 2021 Zebra Shopper Study, mobile grocery orders – from smartphones and tablets – have increased and shoppers intend to continue using these services.
Likely to Use in the Future
Click & Collect Grocery Sales
Insider Intelligence reports that the percentage of shoppers who used BOPIS/click & collect to buy groceries rose dramatically in 2020 and they predict it will continue to increase.
of shoppers in 2022 - projected
The Biggest Challenges for Retailers
While implementing and managing new BOPIS systems, retailers can run into some roadblocks. When retailers were asked about their biggest concerns, logistics and inventory management topped the list.
Logistics and Inventory Tracking
Managing and Training Staff
Customer Information Security
Benefits for Retailers
While parts of implementing a BOPIS system can be challenging, there are also many added benefits for retailers. BOPIS systems are some of the most profitable omnichannel services.
BOPIS shoppers tend to spend more. In grocery, click and collect basket size averaged 44% more than in-store, and over 56% more than home delivery. Eighty-five percent of people say they've made additional purchases while at the store picking up their orders, and 15% say they do so regularly.
larger average grocery Click & Collect basket size over in-store.
of BOPIS shoppers made additional in-store purchases while picking up.
BOPIS is here to stay.
Overall, it's clear that BOPIS isn't just a passing trend.  Shoppers love it – most use it and intend to continue, they're hooked on the convenience – and retailers will benefit from it. An efficient BOPIS system will increase sales and customer loyalty and help retailers stay competitive with not only other brick-and-mortar stores, but also online merchants.
Optical Phusion, Inc. can help!
OPI Click & Collect solutions can help retailers face all of these challenges and implement a convenient BOPIS system, or streamline an existing system, to meet the demands of shoppers. Visit our Click & Collect Solutions page to learn more.