Meet with Optical Phusion, Inc. at NRF 2022
OPI will be at the National Retail Federation (NRF) Annual Convention & EXPO in January. Held at the Javits Convention Center in New York City, the EXPO takes place from January 16 – 18, 2022.
OPI will be joining our partner, Zebra Technologies, in Booth #3203 showcasing our Mobile Self Check-out Cart.  We also have LNL Systems, LLC (a sister company of OPI) in Booth #6710 with Call Buttons and Two-Way Radios for in-store communications. Lastly, we will have a private meeting room, MR3043, where you will be able to chat with OPI reps about our innovative solutions.
If you are attending Retail's Big Show and you would like to set up a time to meet with a team member from OPI, please fill out the form to request a meeting.  Be sure to indicate the date and time you would like to meet during EXPO hours and a team member will get back to you to confirm:
Sunday, January 16: 10:00am – 5:00pm
Monday, January 17: 9:00am – 5:00pm
Tuesday, January 18: 9:00am – 4:00pm
OPI Solutions Showcase
Be sure to find us at NRF to learn more about these innovative Retail Solutions – and more – from OPI!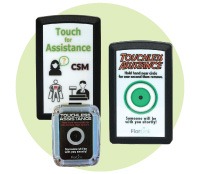 Find OPI at NRF!
Optical Phusion, Inc. will be showcasing many of our retail solutions, with Zebra Technologies in Booth #3203 and with LNL Systems in Booth #6710.
Our Meeting Room, MR3043, will be a private, quiet space where customers can connect with their reps away from the bustle of the conference, relax, and catch up.
Both booths and our meeting room will be located in the main Exhibition Hall on Level 3 of the Javits Center.