Mobile Carts and Workstations
Find Devices by Manufacturer and Explore Partner Resources
Mobile Carts and Workstations
Click on device image to view on manufacturers site.
INDUSTRY KEY:       Retail       Warehouse       Field Mobility       Manufacturing       Transportation        Hospitality      Healthcare
Product Description
The versatile and compact StyleView medical cart with electric lift is designed for any caregiver. The electric lift removes user effort, simultaneously moving the worksurface and keyboard, and supports multiple drawers and heavier loads. At the push of a button, caregivers can go from sitting to standing for a comfortable, ergonomic fit.
Product Features
Adjusts the full 20″ (51 cm) range in less than 15 seconds with a simple up and down switch
Electric lift comes with a three-year warranty
On-board battery 'LiFe' minimizes time and cost for maintenance and replacement, fully recharges in about two hours and makes the cart extremely lightweight and easy to move
Surfaces are treated with antimicrobial for product protection
Design accommodates multiple configurations and future hardware upgrades
View more available mobile medical carts on the Ergotron website.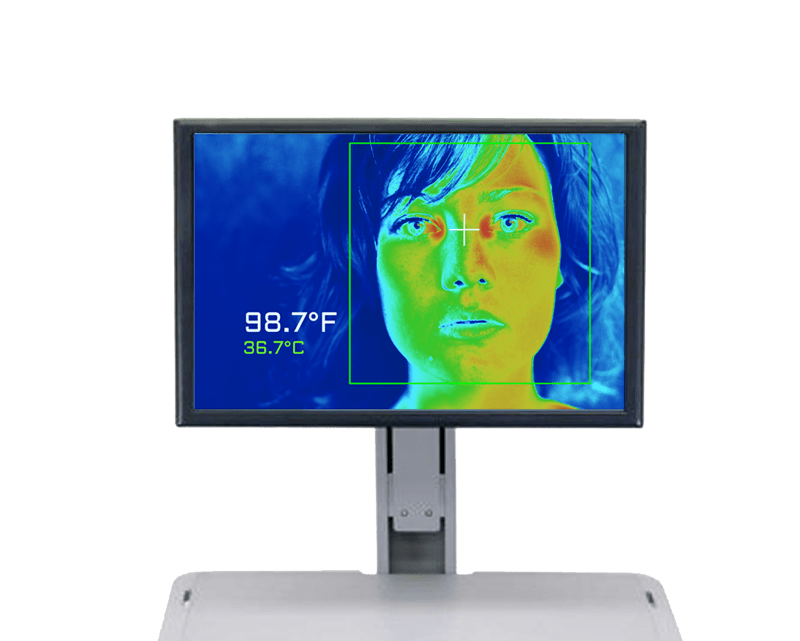 OPI Infrared Temperature Detection Solutions
Ergotron's mobile carts are featured in OPI's Temperature Detection Solutions as part of the mobile screening station.
More from Ergotron
Ergotron provides workstations that work wherever you do. View more available products on their website.
Questions about Mobile Carts?
If you are interested in more information in any of the mobile carts and workstations OPI offers, feel free to get in touch! We would love to discuss your options and help you find the best workstation products to suit your business needs.